Election interview: The Netherlands was always this safe, prosperous bubble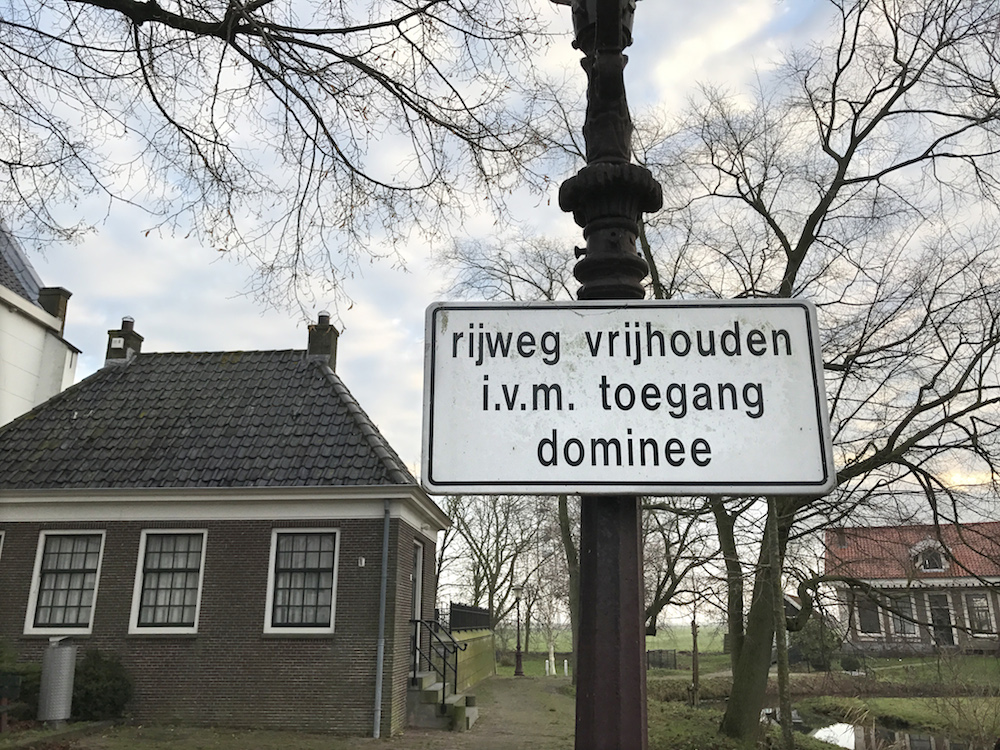 Former British parliamentary researcher Ben Coates says the recent economic upheaval has created an opportunity for politicians such as Geert Wilders to exploit the uncertainties surrounding globalisation and portray it as a threat.
By Gordon Darroch
It was a happy accident that first brought Ben Coates to the Netherlands. Stranded at Schiphol airport one day, he called up a Dutch girl he'd met on his travels and went round for dinner.
By the end of that year he'd turned his back on his career as a parliamentary researcher in London and moved in with his new partner in Rotterdam. Now married, living in the harbour city and describing himself as a 'recovering Tory', Coates has been keeping a keen eye on this year's election even from his temporary base 7,000 miles away in Nairobi.
Coates took an autodidactic approach to the concept of inburgering: he wrote a book, entitled Why The Dutch Are Different, that got under the skin of the Dutch psyche and unpicked the standard caricature of sophisticated, free-thinking liberals gliding over canal bridges on their bicycles.
Political culture
At the heart of it is the question of why the Netherlands is so alien to most British people despite being one of the UK's nearest neighbours. It's a similar story in Dutch politics, says Coates, where the multi-party system and the history of coalition governments has produced a very different political culture.
'In the UK politics is a bloodsport,' he says. 'It's one party trying to hammer the hell out of the other and see who survives to cross the line. In the Netherlands it's much more collegial and respectful. People debate ideas quite carefully and then put aside their differences to form a coalition. Geert Wilders has upended that a little bit, but I still think that compared to when I worked in politics in London it's much more civil and gentle.'
Coates also thinks the Dutch system has allowed the Netherlands to avoid the dramatic upheavals that countries like the UK experience when they change government.
'You don't get a Dutch Margaret Thatcher who comes along and shake things up, because they're always constrained by their coalition partners,' he says. 'That's maybe very good in lots of ways and very stable and moderate, but it also creates space for people to come with really crazy radical ideas. In a system where politics is fairly boring a lot of the time, it means that someone like Pim Fortuyn can make a big impact by doing things that in another country wouldn't be considered so bold or daring.'
Wilders
That brings us neatly to the man who, so far, has set the tone for the election coverage both at home and abroad. Coates argues that Geert Wilders's impact comes from his ability to blend right-wing, populist nationalism with the values that make the Dutch distinct.
'He's quite careful to frame his arguments in a way that appeals to people in the Dutch context. For example he says Islamic immigration is a problem because it oppresses women's rights and affects the ability of people to dance at Gay Pride. I don't think that's an argument you would see Donald Trump or Nigel Farage making.'
The proportional representation system has also helped Wilders find a niche in the Dutch political landscape, Coates says. 'It makes it possible for someone like Wilders to win a seat in parliament and stay there without having a significant base of support in one place. He doesn't have to have a constituency.'
Changing society
But more significant than the system is the sense that the Netherlands is changing, and at a faster pace than Dutch voters are used to.
'One of the reasons I wrote my book is that I had the feeling that the Netherlands has reached a turning point in its history,' says Coates. 'For quite a long time, it was like an island from the rest of history. You had coal miners rioting in the UK and terrorists in Germany, but the Netherlands was always this safe, prosperous little bubble, and I think in the last 10 years that's changed a lot. Suddenly it's entered this more bumpy period where the economy's been on a downturn and the political system's in upheaval and populists are on the rise.'
That change, says Coates, has created an opportunity for politicians such as Wilders to exploit the uncertainties surrounding globalisation and portray it as a threat. 'A lot of it is about fear and about scaremongering, and not so much talking about the reality of what's happening now but the fear of what will happen in the future.
'If you look at Rotterdam, for example, where I live, it's probably thrived more than anywhere else on globalisation and international trade. Yet I have all these friends who work in the harbour as crane drivers and so on, and they're the ones who really support Wilders, even when it's their jobs that will be lost.
'They see automation coming and crane drivers being replaced by robots and automated trucks, and Shanghai taking over as the biggest port in the world. When people are economically stressed and nervous about their future you can play on those fears.'
Decline of the left
The rise of populist parties has gone hand in hand with the decline of the traditional left. A sizeable chunk of Wilders's support comes from communities which the Labour party (PvdA) held in a stranglehold on for two generations, but have now crossed over to either the PVV, the Socialists (SP) or, in the case of older voters, 50Plus.
Coates sees this as a reflection of a pan-European trend. 'The centre-left is not having a great time in many countries – look at the French Socialists or the UK Labour Party. The SDP in Germany seem to be rallying slightly, but across Europe the left isn't doing so well. It looks like they'll do badly in this election, and then the question is whether they can quickly bounce out of that and find a dynamic new leader who can rejuvenate the party, or whether they're going to retreat to the base and get a Jeremy Corbyn who makes a bad situation worse.'
A big part of the problem, says Coates, is that the established parties have become detached from their voters. 'There's a persistent problem in many countries where politics has become increasingly professionalised,' he says.
'A majority of professional politicians are young, white, mostly men, but also women, from fairly good backgrounds who studied at good universities, who work as an adviser or researcher in parliament, like I did, and then become a member of parliament themselves and end up running the country. That has its benefits, but I can understand why if you're a crane driver in Rotterdam you feel that's something utterly alien to your experience.
'You see that playing out very obviously in the US. Hillary Clinton is a very impressive lady, but if you're an out-of-work steel worker in Pittsburgh you won't think that a millionaire former senator and former First Lady who's been a professional politician for 35 years is very appealing. I think a big part of the challenge is to find leaders in the major parties who can present their arguments in a way that appeals to people who are turned off by mainstream professionalised politics.'
Reconnect
Coates is not optimistic about the Dutch system's ability to produce the type of politician who can reconnect with an indifferent electorate. 'I find Ahmed Aboutaleb quite impressive,' he says. 'Whether a Muslim, Moroccan-born politician can combat Wilders is something you could write a whole thesis about, but in principal that's the type of person you need. Someone from a slightly unorthodox background who can make the argument, based on personal experience, that isolationism isn't good or immigration isn't bad, and articulate it in a way that appeals to people who don't automatically agree with them.'
While the system is almost certain to deny Wilders a shot at power, Coates says at some point the mainstream parties will have to address the reasons for his appeal. 'I think Wilders will make a pretty strong showing, roughly in line with what the polls show at the moment [note: this interview was conducted in mid-February, when the PVV was projected to win around 30 seats] or maybe slightly less,' he says.
'But then I think we'll have a Le Pen-type situation where the other parties form a coalition in a way that makes it impossible for him to get into power. That just feeds into his argument that he's someone who millions of people support but who is consistently ignored by the political elite and shut out of government, so I don't know how sustainable it is to keep on ignoring this populism and dismissing it as racism or xenophobia.'
Ben Coates writes about politics and more on his blog. You can also follow him on Twitter.
Thank you for donating to DutchNews.nl.
We could not provide the Dutch News service, and keep it free of charge, without the generous support of our readers. Your donations allow us to report on issues you tell us matter, and provide you with a summary of the most important Dutch news each day.
Make a donation