This man photographed strangers in front of the same wall for seven years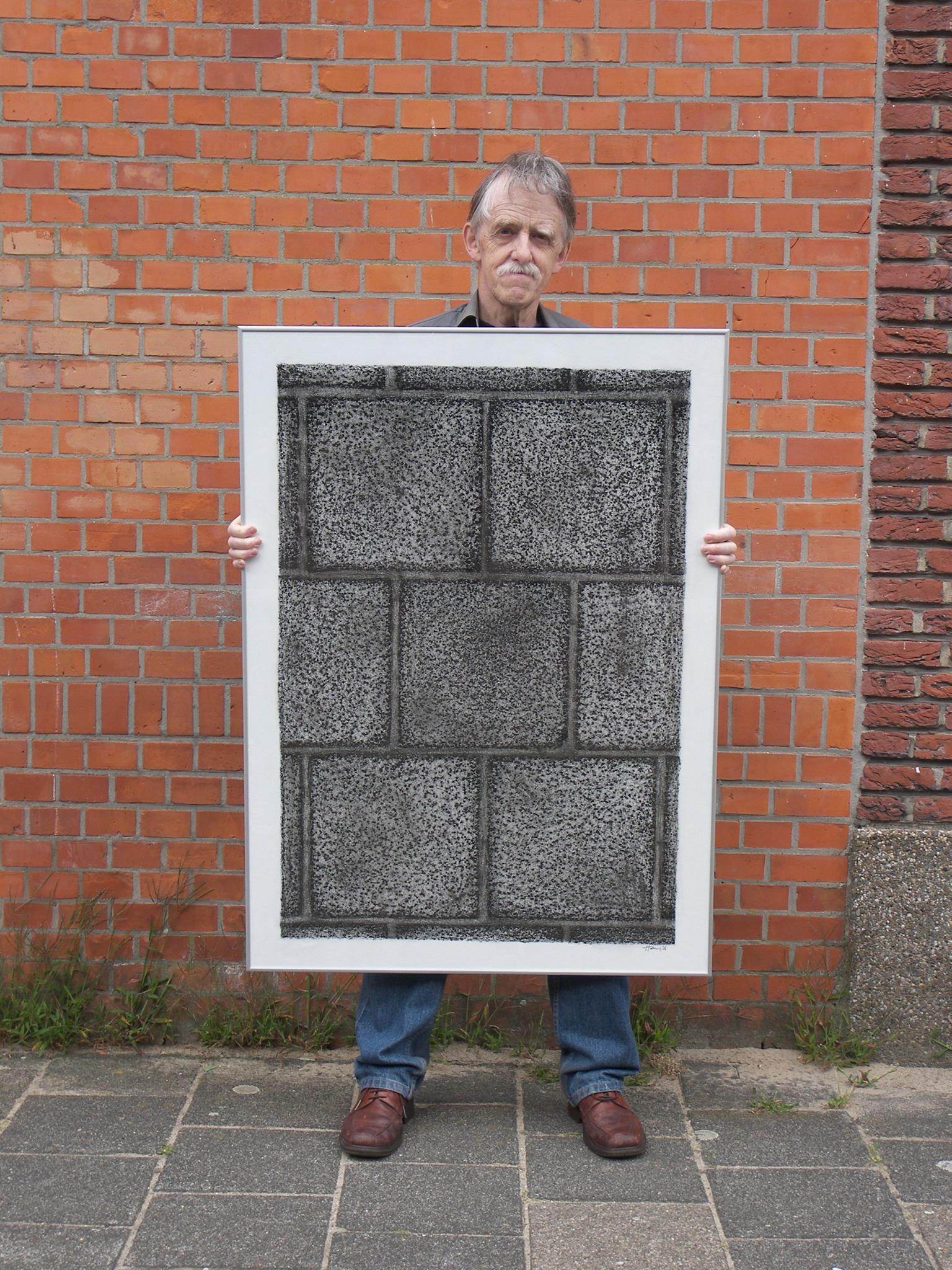 In 2009 artist Hans Rietbergen started photographing people as they walked past his home for a series of portraits of everyday street life in The Hague. Nearly 2,000 shots later, he tells Gordon Darroch (no. 1958) how a small project turned into a personal odyssey.
If you were asked to name the most photographed spots in the Netherlands you'd probably think of the Rijksmuseum, the bulb fields outside Haarlem or the Kinderdijk windmills. Not a nondescript brick wall in The Hague. But over the last seven years Hans Rietbergen has built up a collection of hundreds of photos of people walking past the same spot across the road from his house on Beeklaan. Exactly the same spot, right down to the paving stones and the break line in the wall where the colour of the bricks changes from pale red to a more fiery ochre. Since 2009 Hans has been dashing out of his front door to stop passers-by and persuade them to stand and pose by the wall.
'I look out from my balcony, or I'm just going in or out of the house, and I see someone walking by, so I call out to them,' he says. 'Sometimes I go after them on my bike. I tell them about my project and ask if they want to be in it. I take my camera and my books of photos in a bag so they can see it's not just a hobby. Around three in every 100 people I ask say no.'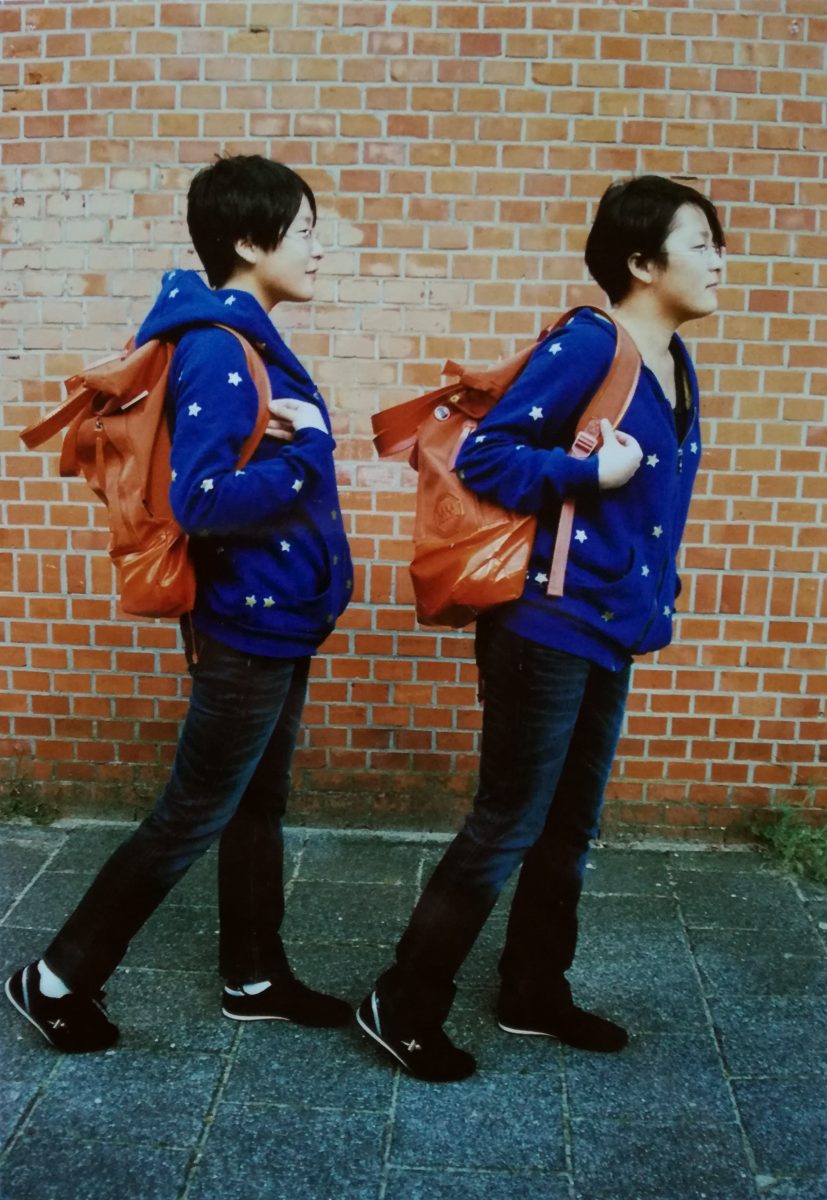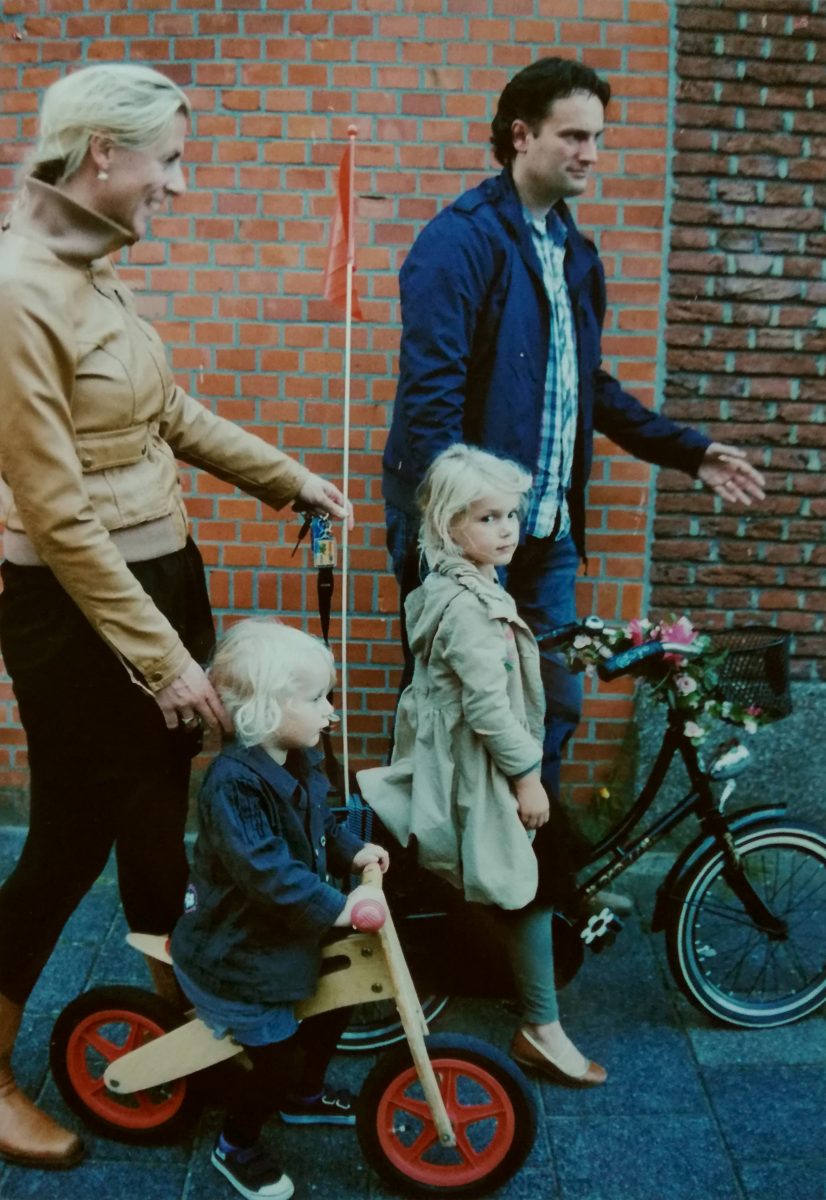 Hans calls his project Langslopers – "passers-by", to reflect the fact that his subjects are mostly selected by chance. 'I want to show the beauty of ordinary people,' he says. 'That's what it's about for me: snapshots of human beauty.' All the subjects face to the right, the preferred pose is leaning forward on one foot with the other on the point of leaving the ground. 'There was one woman who wanted to look to the left and I said, "Sorry, I'm not taking your picture". It's very important. The first one faced to the right and that's how it has to stay.'
On the back of every photo Hans meticulously records its number in the sequence, the date and the subject's first name. Taken together they form a montage of everyday suburban life: families with children, people out walking their dogs, rucksack-laden tourists, householders bringing the shopping home, pensioners out for a stroll, musicians with their instruments, policemen and women in uniform, workmen with the tools of their trade – brooms, ladders, shovels. And because it's the Netherlands, there are plenty of people on bikes and even a couple on horseback. There are people out in all weathers, in raincoats and umbrellas. 'I've been out in snow, rain, force 12 gales. Every day is a good day,' he says.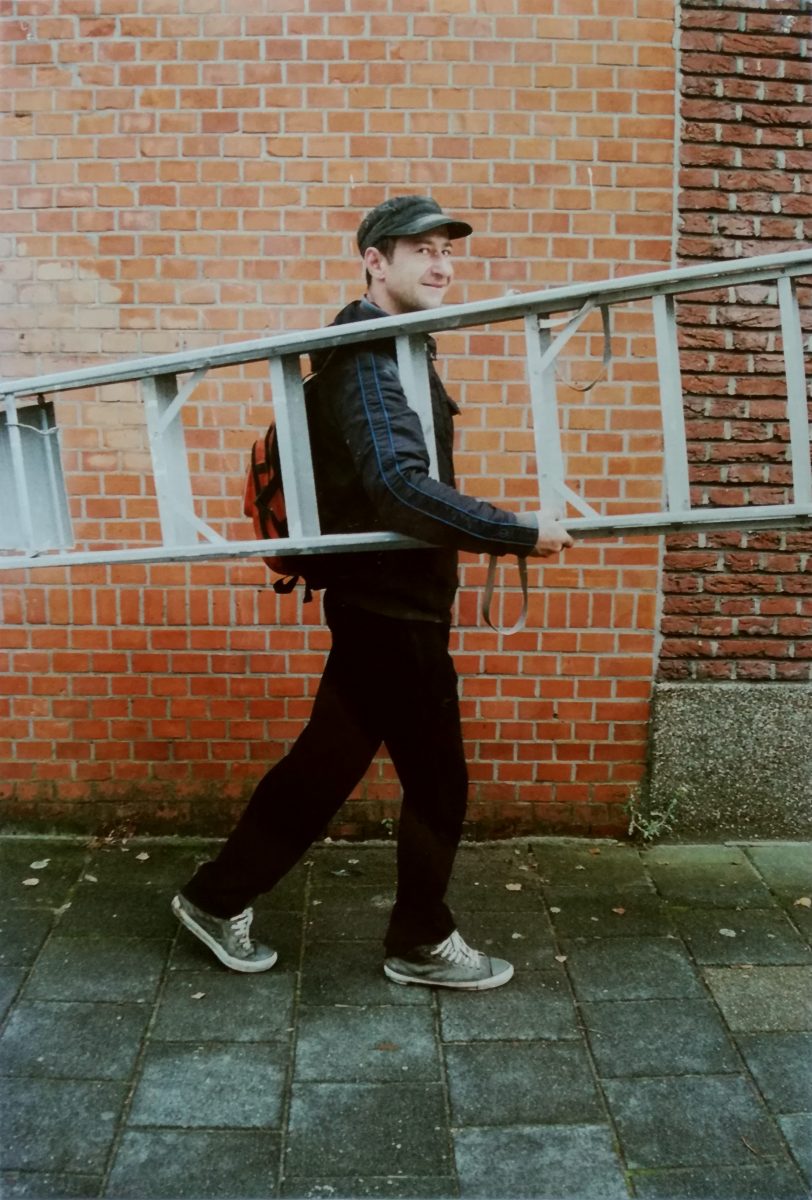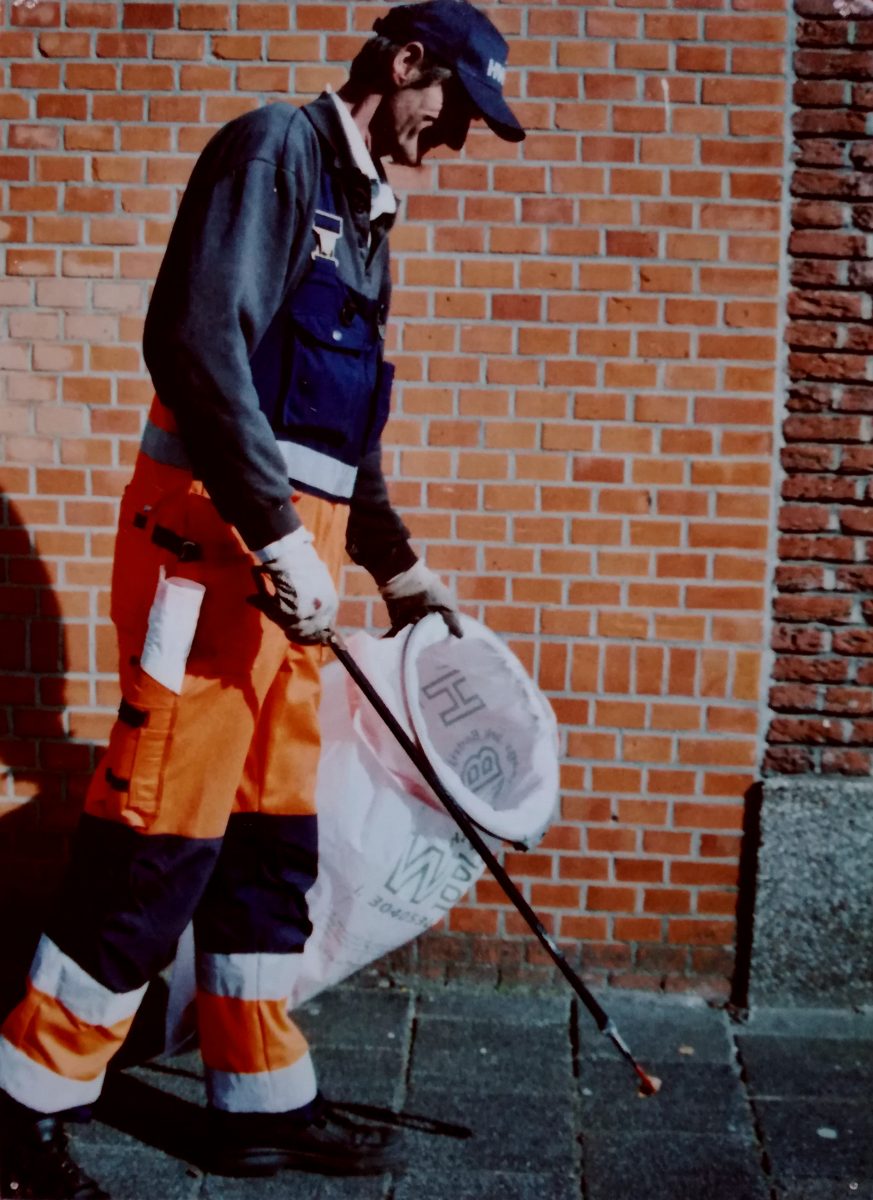 Occasionally Hans selects or invites people to pose for him, such as the city's mayor, Jozias van Aartsen, whose visit a few weeks ago was the outcome of years of dogged pursuit. 'Once I was out on my racing bike and I overtook a policewoman, and as I went by I said under my breath: 'you'd look good in my photo project.' She came back past me and said: 'What do you mean by that?' So I stopped, got off the bike, gave her the full story. It turned out she used to be a model and she'd worked at my local police station. So she came over and I must have taken 15 or 20 pictures. She did everything: lifting her bike, on the walkie-talkie, holding her pepper spray. She thought it was great.'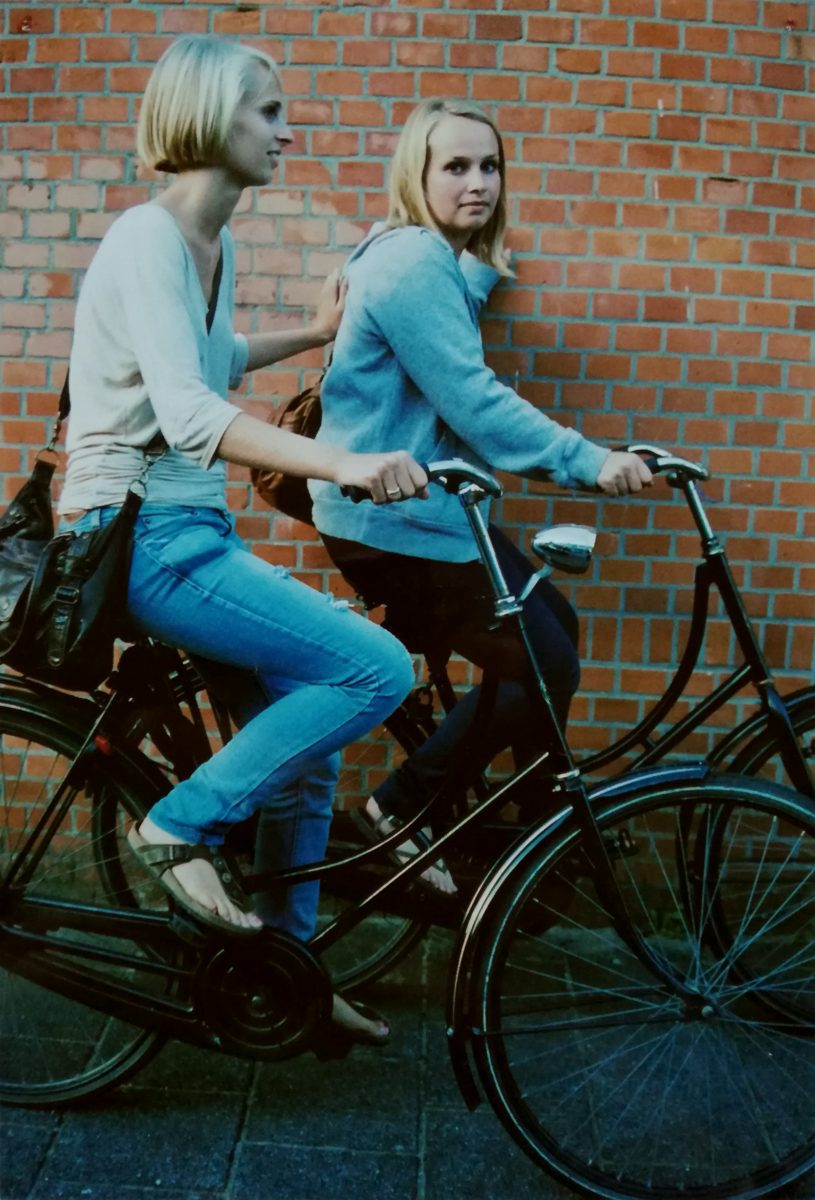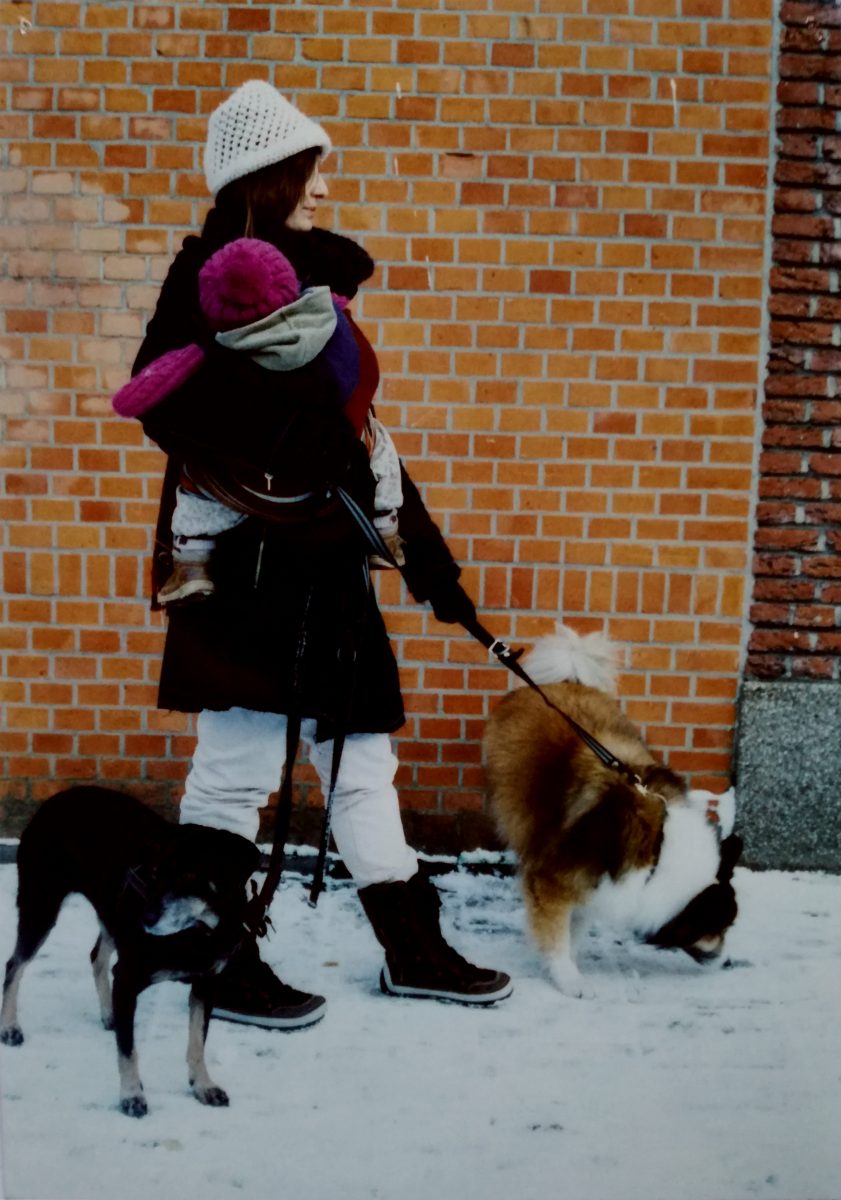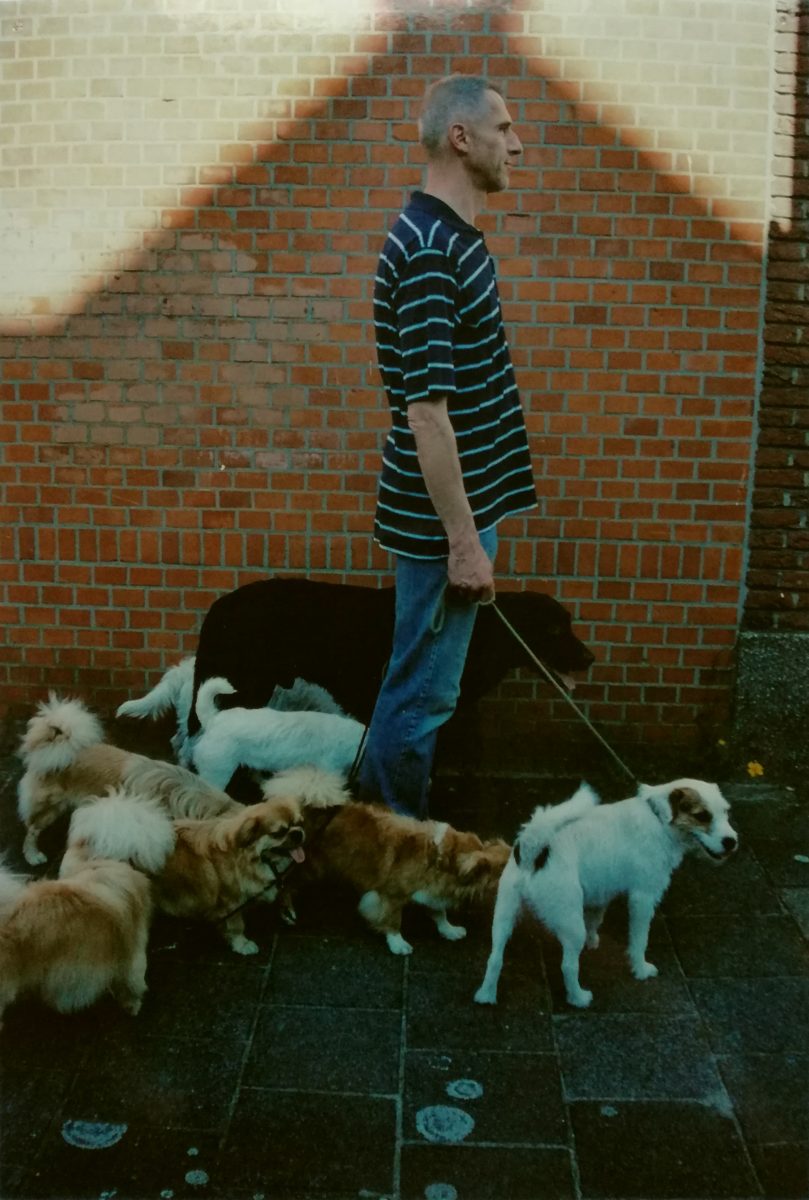 The idea came to Hans in December 2007 as he watched an elderly man walk past his balcony every week, always at the same time. 'I went after him and discovered was a retired musician who came from Voorburg [a commuter town 12km away] to play the piano for the old people. He was 90 years old himself, he did it purely for pleasure, every week. And it got me thinking, maybe it would be interesting to do a short photo series.'
Initially he conceived of the project as a series of around 25 portraits of people who populated his street: the postman, neighbours, people on their way to work or school. But the desire to take one more shot kept getting the better of him. After shooting the first 1,000 pictures, all on film, he published a book, titled The Postman Said No – his local postie had turned down six requests to have his picture taken – and held an exhibition in a local church. The 488 photos he selected were arranged in five rows, forming a wall of pictures of a wall. As he closes on the 2,000 mark Hans is hoping to organise another large exhibition, perhaps in The Hague's Fotomuseum.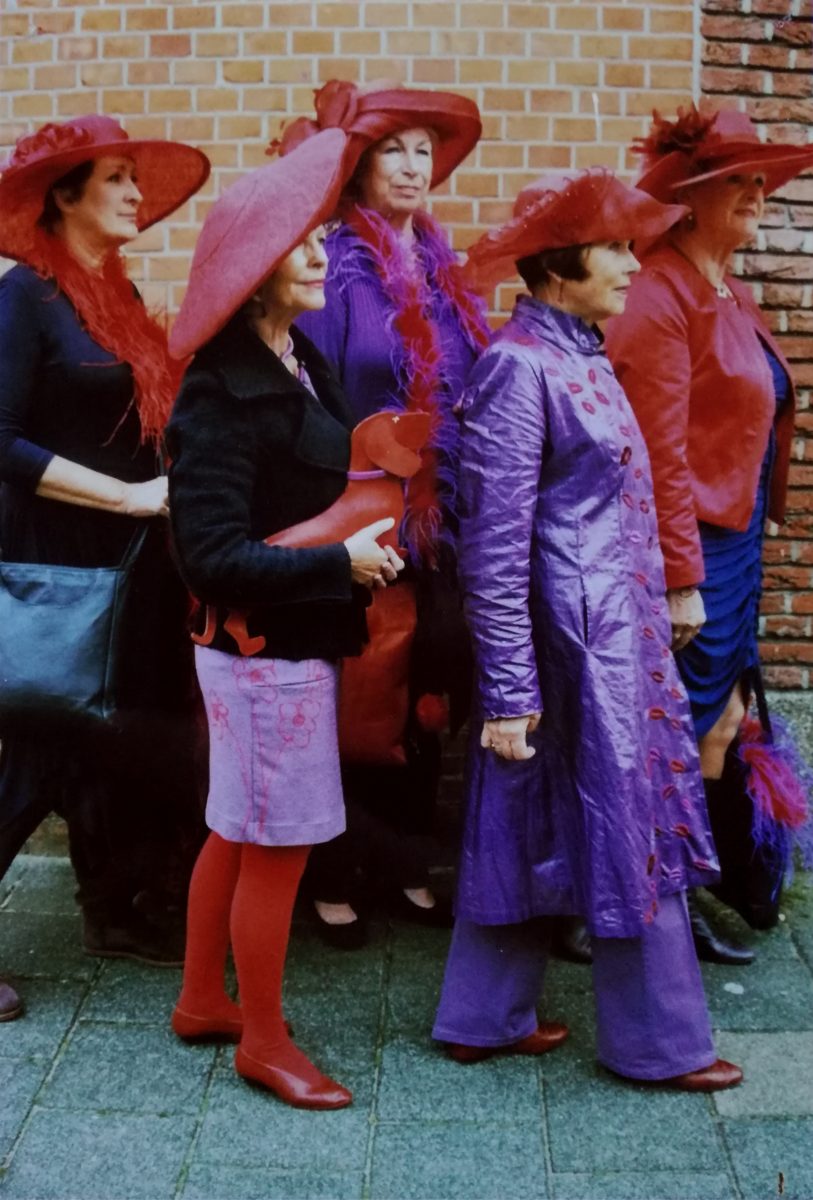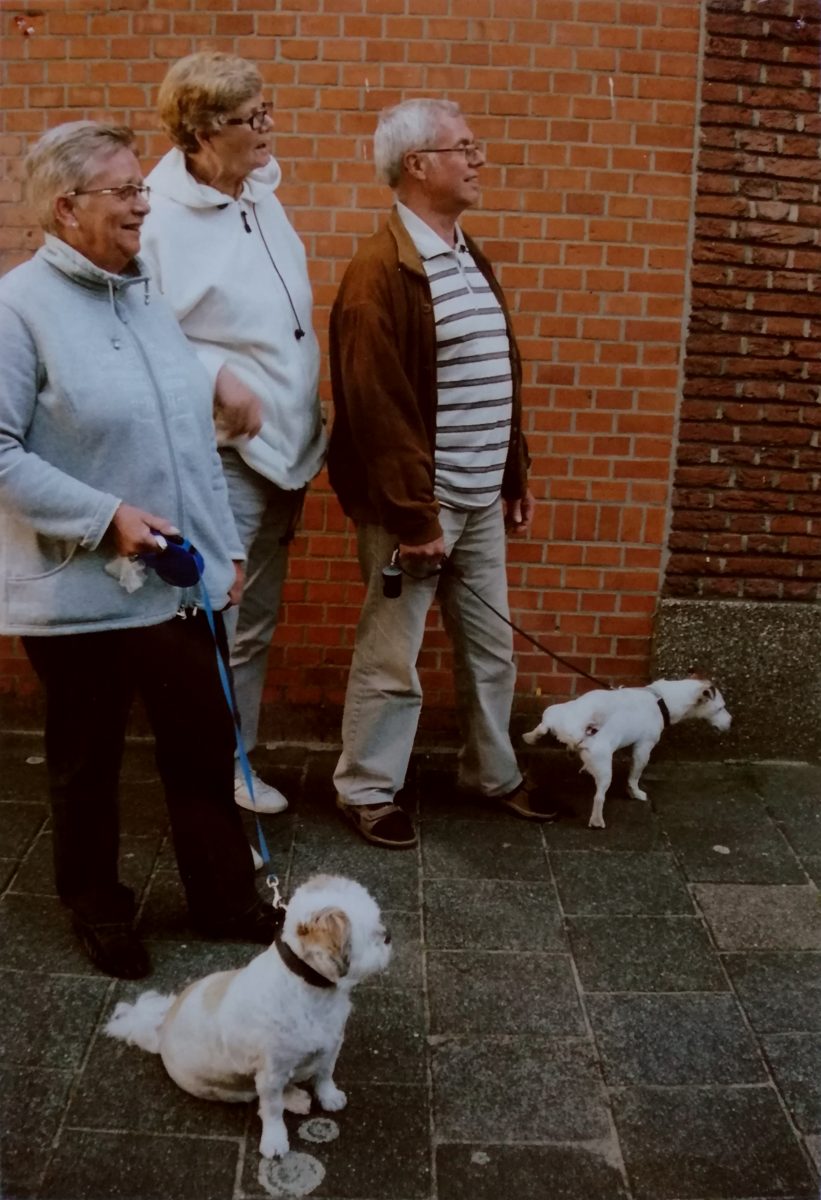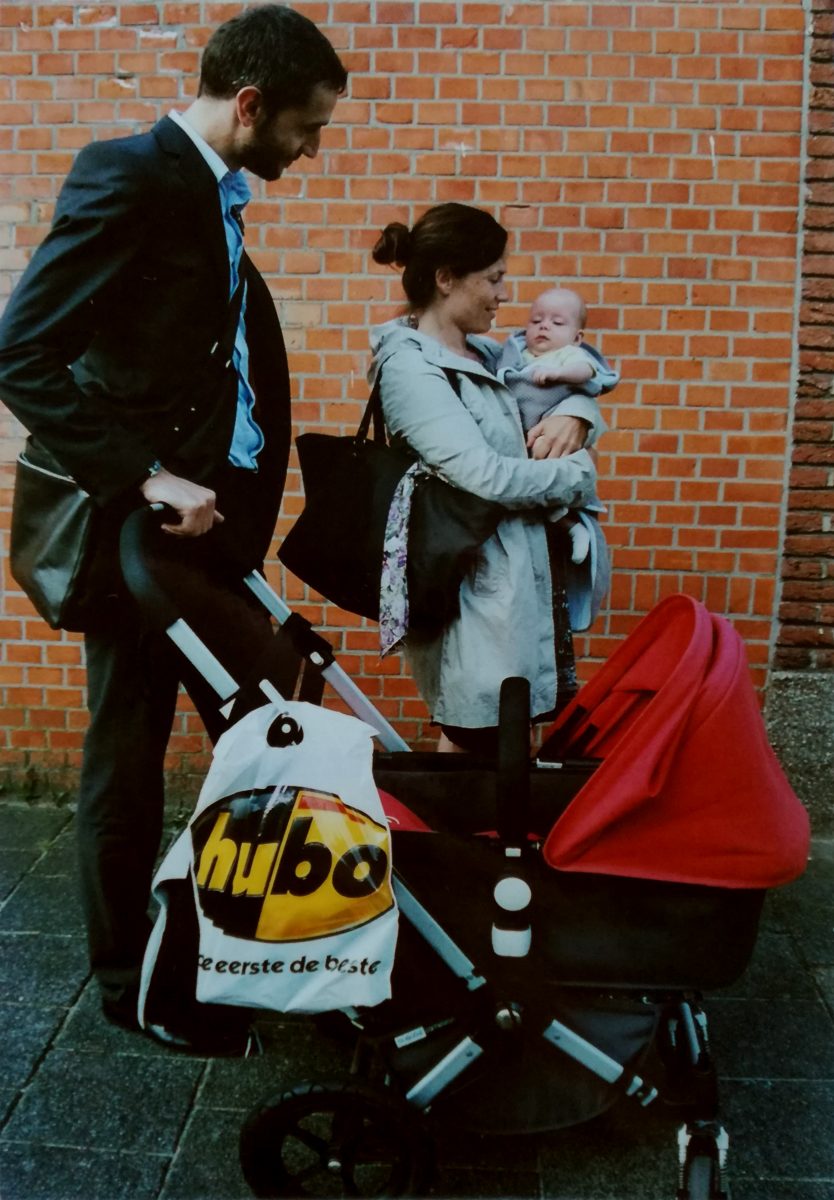 Hans has photographed people from 60 countries, and every one has brought a story. 'Sometimes I can be standing talking to someone for 45 minutes and then realise we still haven't taken the picture. People come back to say thanks. Sometimes they bring apple pie because I took the last picture of their grandma the week before she died.' And the series has thrown up some stunning coincidences, such as the family with a baby who he photographed one day in July 2011 (351, above). Three years later he was looking out over his balcony when he saw a couple with a young child cycling past. 'In a split-second I thought, oh my God, it's them! I got on my bike, chased them all the way to the church on Weimarstraat, and sure enough it was them. So we chatted and I gave them a copy of the book, and then I came home and looked up the picture, and it was exactly the same day – July 27. All is coincidence!'
The only remaining question is how long Hans plans to keep going. 'I've been asked this question a lot and I decided at the start of the year that I'll only stop when I can't go on. I'll do it as well as possible for as long as possible. I'm 68, I've collected so many great stories. I don't intend to stop.'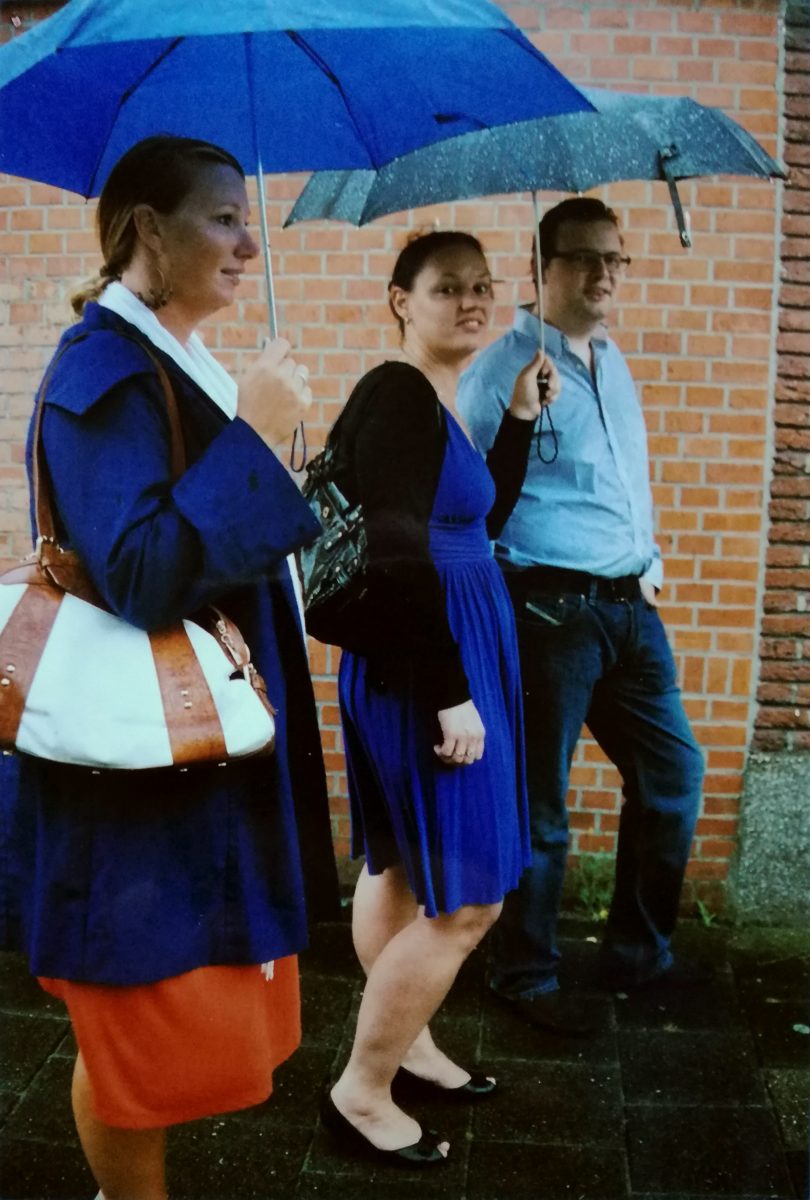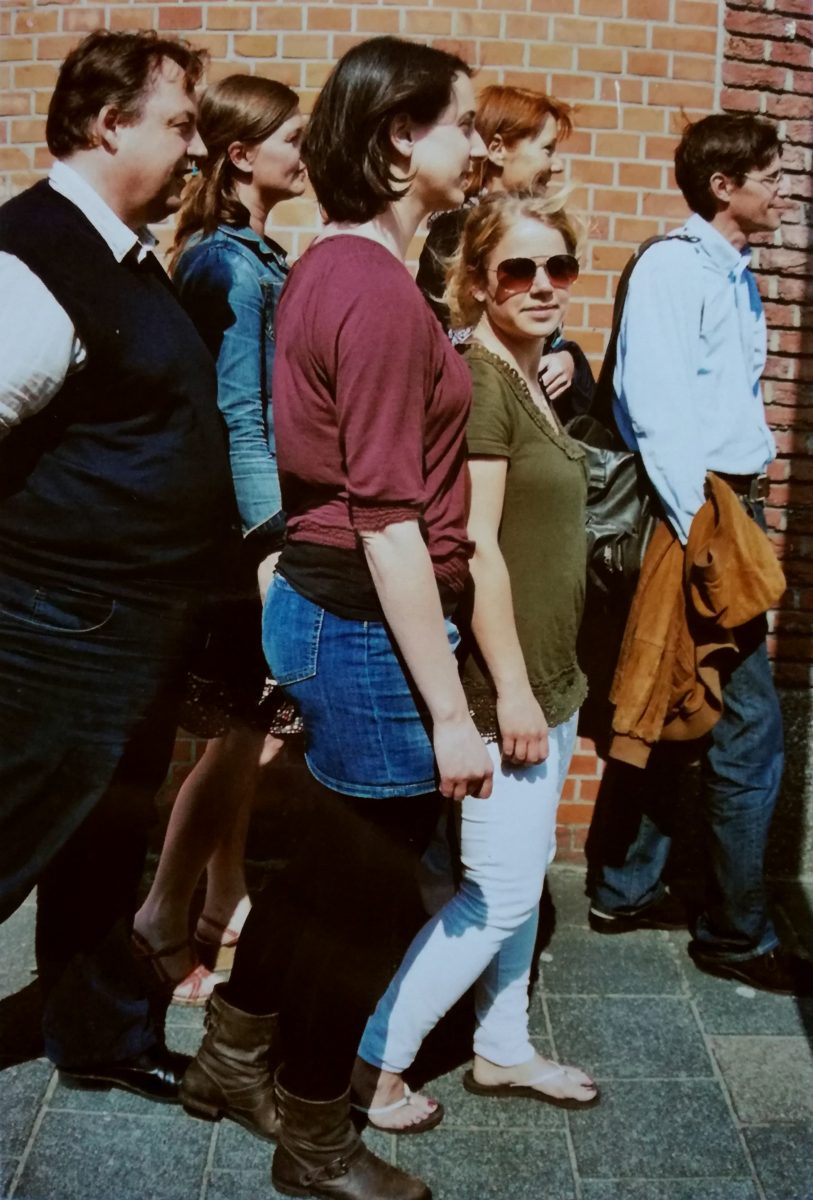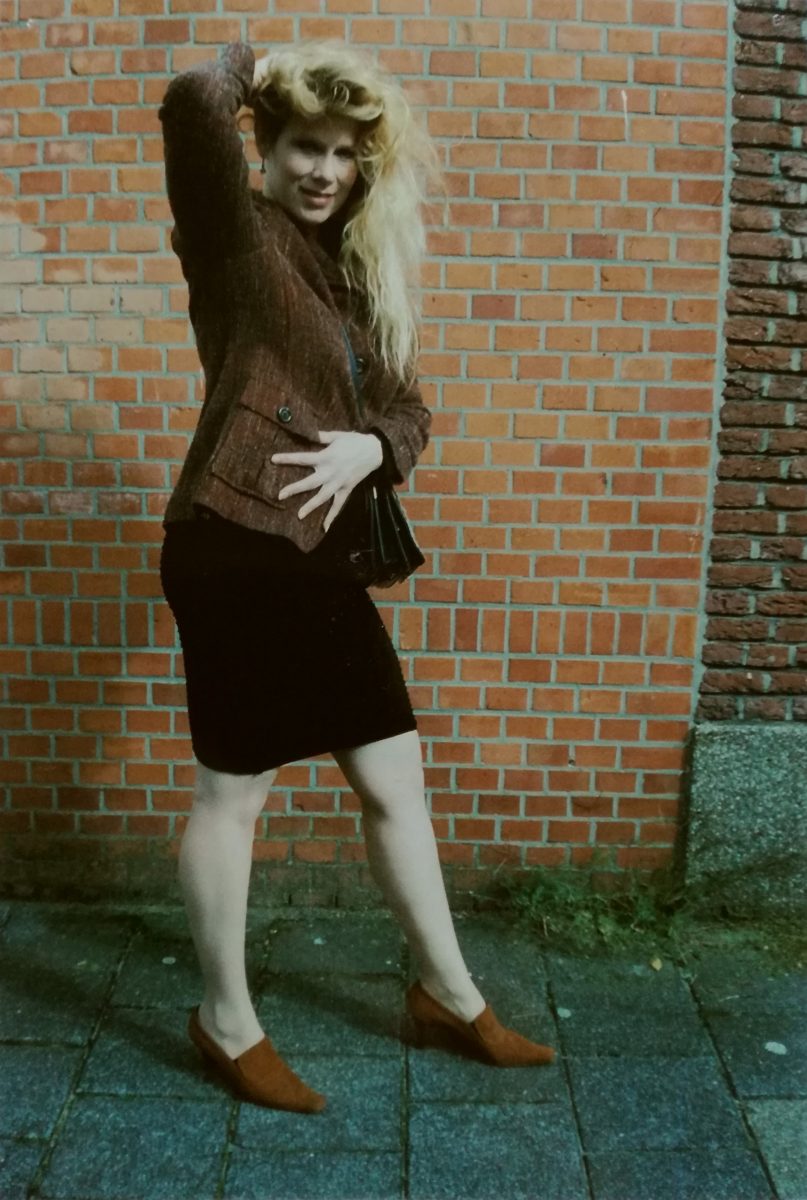 If you'd like to find out more about Hans Rietbergen's project you can email him at jghrietbergen@hotmail.com or visit his Facebook page.
Thank you for donating to DutchNews.nl.
We could not provide the Dutch News service, and keep it free of charge, without the generous support of our readers. Your donations allow us to report on issues you tell us matter, and provide you with a summary of the most important Dutch news each day.
Make a donation