Dutch justice? Falling crime rates and prison closures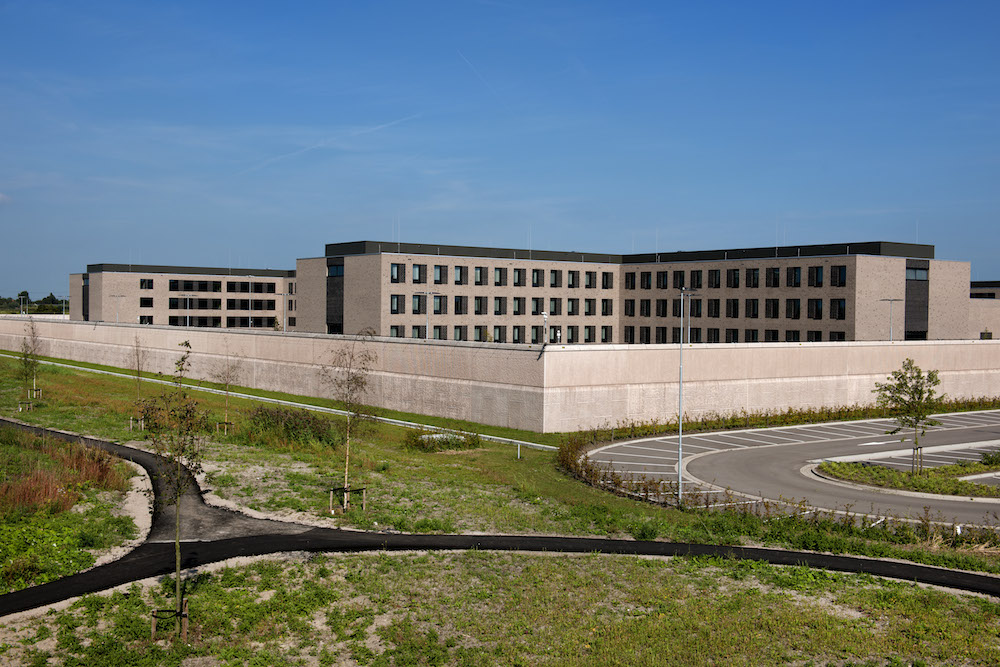 The closure of five prisons in as many years against the background of a falling crime rate, is the kind of news many governments would give their eye teeth for. But not everyone in the Netherlands is happy, as Gordon Darroch reports.

The Dutch cabinet has faced awkward questions since justice minister Ard van der Steur told parliament in March that the rapid decline of the prison population has left around one-third of cells empty. Unions accused him of breaking a promise made by his predecessor, Fred Teeven, that no more jails would shut before the election in March 2017.
And opposition politicians claimed that the decline had more to do with the police lacking the means to track down criminals than any real fall in the crime rate.
The impact could have been even more dramatic if the government had adopted the recommendations of a prison service report published in July, which concluded that eight jails and three youth detention centres will be surplus to requirements by the year 2021.
No more closures
But under pressure from the opposition and the FNV union, deputy justice minister Klaas Dijkhoff pledged that no more prisons would close before the election. That gives a temporary reprieve to around 3,000 prison service staff whose jobs were on the line, but a new government may take a different view next year.
The official figures indicate that recorded crime has been falling for around a decade. Between 2014 and 2015, the most recent year for which statistics are available, recorded crime was down by nearly 5%, according to national statistics office CBS. In total, recorded crime has shrunk by 25% over the past eight years.
Many of the offences that cause public concern fell even faster: violent theft and burglary fell by 7.3%, sexual offences were down by 8.1%, drug offences by 9.1% and public order offences by a third. Over the decade the sustained trend has seen all crimes fall by 28.6%. Sex offences and violent theft or burglary were both reduced by more then 40% and rape fell by 52.3%, although the number increased by 1.3% in 2015.
Reasons
Experts argue about the reasons for the fall in crime, but agree that one factor is the ageing population: young men are responsible for a high proportion of offences, so when their share of the population goes down, so does the crime rate.
Better preventive measures such as stronger locking mechanisms and CCTV surveillance are credited for deterring car thieves, muggers and burglars.
René van Swaaningen, professor of criminology at Erasmus School of Law in Rotterdam, says many teenagers spend less time on the streets and more time at home on their computers, which partly explains the steep fall in public order offences. 'They're probably getting involved in other types of crime online, but we don't know enough about that yet,' he observes.
Europe-wide
Crime figures has been falling in nearly all western nations this century, but the decline in the Dutch prison population has been spectacular. In 2006 the Netherlands had the second highest number of inmates in Europe with 125 prisoners per 100,000 population. Only the UK, with 145, had a larger share.
But by last year the Dutch were down to Scandinavian levels, with 69 out of every 100,000 citizens behind bars. In fact, the occupancy rate had fallen so far that last year the government agreed to take in prisoners from Norway and Belgium, where there is a shortage of prison capacity. The Norwegian government is paying €25.5 million to rent cells for 240 inmates at Veenhuizen prison in Drenthe and the deal has been credited with saving 240 jobs.
Van Swaaningen argues that part of the reason for the surplus is that the government built too many prisons around the turn of the millennium, in response to a surge in the number of inmates. That was largely the result of specific measures such as screening every passenger flying into Schiphol on known drug trafficking routes which led to the cells filling up with drugs couriers.
'The anomaly is not the level of today, but 10 years ago when we had far too many people in prison,' says Van Swaaningen. 'We built far too much capacity in the 1990s, just as it was becoming clear that crime was levelling off.'
Police station closures
Opposition politicians say the statistics only show a fall in the level of recorded crime and the government's wide-ranging police reforms, which has seen police stations close or shorten their hours, has made it harder for victims to report incidents.
'People are discouraged from reporting crime; they're sent away and told to come back to the police station the next day or on Monday morning,' says Christian Democrat justice spokeswoman Madeleine van Toorenburg.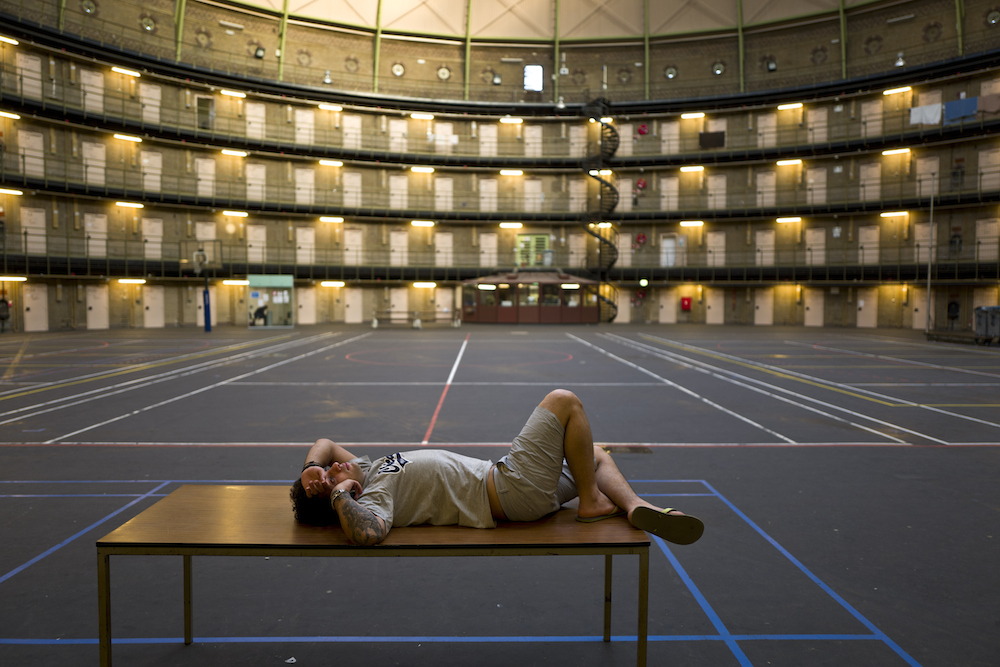 Geert Priem, chairman of the ANPV police union, says the effect has been to weaken public confidence. 'People don't bother reporting crime because they think the police won't do anything, or they can't because there's no police station nearby. Police officers don't like the fact that they can't investigate incidents. They get into the job because they want to put criminals behind bars.'
Despite fewer crimes being recorded and evidence gathering becoming more sophisticated, the number of crimes being solved has hovered at around 25% for the last decade and dropped below 23% in 2015.
Detection rates
'We have one of the lowest detection rates in Europe,' says Van Toorenburg. 'A lot of crime is moving online and the police have no idea how to deal with it. If the police were better resourced and the clean-up rate improved we'd need all those empty cells.'
Van Toorenburg is also critical of failures to enforce sentences handed down by the courts. In the week that Dijkhoff announced that the prisons would stay open, justice ministry figures revealed that around 12,000 convicted prisoners had not completed their sentences.
A special police unit set up to trace those with four months or more to serve had found just one in six of the criminals on its hit list. Many of them 'disappeared' after being sentenced in their absence and not replying to the letter instructing them to report to prison; some fled abroad to countries which have no extradition arrangements with the Netherlands.
'We release suspects too quickly from pre-trial detention and then when they're given prison sentences we can't find them,' says Van Toorenburg.
Cost cutting
Nine Kooiman, the Socialist Party's justice spokeswoman, blames the government's cost-cutting drive for damaging the police's capacity to fight crime. 'We have seen severe cuts in the police service and as a result fewer crimes are being solved,' she says. 'That's a big problem. The prosecution service and the courts also don't have sufficient capacity, so that far fewer cases come to court and lead to prison sentences.'
Van Swaaningen maintains that the downward trend in crime is real. 'The police have been busy with internal issues for the last few years and the reorganisation has taken up a lot of time,' he says. 'But if you look at other sources such as victim of crime surveys, all the evidence indicates that crime is going down,' he says.
Another reason for the emptying prisons is that in the last few decades the courts have favoured alternatives to prison, such as community sentences and electronic tagging. 'There is a consensus among practitioners in the justice system that sending people to prison has little effect,' he says.
The autonomy of the Dutch justice system has allowed the courts and prosecutors to resist political pressure to impose more frequent and longer jail sentences. This has been reinforced by a culture of scepticism towards incarceration that was fostered by the leading criminologists of the 1970s and 1980s such as Herman Thomas Bianchi. Bianchi, who taught at the VU University in Amsterdam, believed locking criminals away in prison was a 'counter-productive waste of money' and said the focus of justice should be reconciling the victim and the offender, rather than the state laying down the law.
'The current generation of judges and justice officials were at university in the 1990s, when the prevailing consensus was that prison doesn't work,' says Van Swaaningen. 'The effect is that they have a very low confidence in the effectiveness of stricter sentences.'
Shorter sentences
Van der Steur told parliament in March that shorter sentences are one reason why there are fewer prisoners. The trend is visible right across the spectrum of offending. Last month a report by the National Reporter for Human Trafficking and Sexual Violence Against Children found that 43% of convicted child abusers were given non-custodial sentences if the court found that no physical force was used.
Just one in five of all offenders was jailed for longer than a year. 'You can hardly explain that to people,' says Geert Priem. 'We have this attitude that we should help people who are sick in the head and that's all very humane, but I think society needs protecting too.'
Kooiman says rehabilitation, which she sees as one of the strengths of the Dutch penal system, has also been weakened by budget cuts. 'There are more shared cells, prisoners are locked up for longer and the evening activity programmes have been scrapped,' she says.
'What that actually means is that you lose sight of how people are doing when they're in their cells, which is dangerous not just for the staff but also when they're released. We're seeing more people with mental health difficulties on the streets, many of whom have offences to their name or have spent time in prison, and that's a real concern.'
Reintegration
Van Toorenburg, a former prison director, also voices concern about the closure of open and semi-open prisons, whose main purpose is to help prisoners reintegrate into society as they reach the end of their terms. 'Prison should be for rehabilitation, making people reflect on their crimes, giving them a sense of routine and work,' she says.
Both politicians argue that closing prisons is premature and the government should focus its efforts on improving detection rates and rehabilitation, so that prisoners are less likely to reoffend. 'It sounds great to be closing prisons because crime is going down, but when we look at the reasons for it I have a lot of concerns, particularly when it comes to reintegration,' says Kooiman.
The government says prison closures are inevitable because it costs too much to keep empty cells open. Official forecasts predict that the downward trend in crime will continue, though how far the fall reflects an actual drop in criminal behaviour remains a hotly contested issue. 'If you take away the speed cameras it doesn't mean everyone suddenly starts observing the limit,' says Priem.
Van Swaaningen says the trend is in line with other countries in north-west Europe. Moreover, while politicians are under pressure from voters to take a strong line on law and order, in practice their influence on the justice system is minimal, he says.
'It's similar to the refugee crisis. The politicians in The Hague took a particular line because it appealed to voters, but the mayors and local officials said: these people are on our streets, we need to do something for them.'
Thank you for donating to DutchNews.nl.
We could not provide the Dutch News service, and keep it free of charge, without the generous support of our readers. Your donations allow us to report on issues you tell us matter, and provide you with a summary of the most important Dutch news each day.
Make a donation