Chinese dissident artist Ai Weiwei pledges 'one voice' for refugees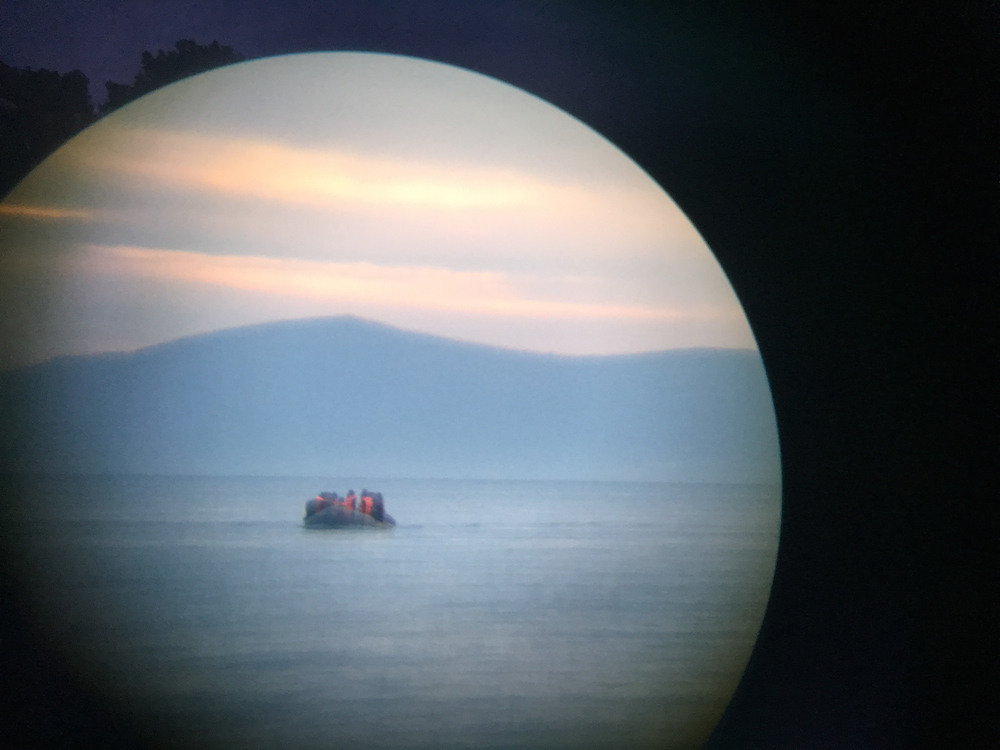 Ai Weiwei's new exhibition at the Foam, Amsterdam, highlights his feelings of affinity with the plight of refugees fleeing to Europe.  
By Moira Holden
Ai Weiwei candidly admits he 'never had a good memory', so his enthusiasm for social media solves that problem. 'I just push the button to record the moment,' he said, during the opening of his exhibition, #SafePassage, in the Dutch capital.
The artist (59) has visited many refugee camps around the Mediterranean since his passport was returned to him by the Chinese authorities, allowing him to travel abroad for the first time in four years. Since December last year, he has recorded the daily life of refugees in camps on the Greek island of Lesbos, Syria, Turkey, Italy, Israel and France.
Social media
His Instagram feed has functioned as a de facto real-time newswire and the printed images of the refugees' faces chronicling their day-to-day life, their hope and despair are displayed in thousands of small iPhone photos mounted from floor to ceiling in the Foam. Ai labels the experience of the refugees as the 'biggest, most shameful humanitarian crisis since World War II' and says he views social media as 'democratic spaces for freedom of speech'.
'I take the photos and post to share with other people,' he explains. 'It is a sign of life – it is a form of life. For some people, it is like riding on a bicycle, or for somebody else it's like taking exercise or having a conversation. For me, this is how I see the world.'
Alongside the photos, the creator of the Bird's Nest Olympic Stadium in Beijing has mounted exhibits to reflect the fragility of life. A marble tyre-shaped sculpture symbolises the lifebuoy rings for the thousands who have drowned.
Ai also uses videos to emphasise the lives lost in the refugees' desperate bid to escape. On the Boat sees Ai on an abandoned boat drifting in the middle of the ocean.
Does he view himself as an artist or an activist? Immediately, he answers: 'If I am being an artist, but not at the same time being an activist, then I am not the artist.'
Affinity
Ai now lives in Berlin with his son (7) and identifies with the refugees' sense of displacement. He won't return to China because he fears further detention and won't risk separation from his boy.
'I don't speak German,' he says. 'As long as you feel you cannot fully extend your feelings or emotions, or communicate freely with another person, then I think you are a refugee to some degree.'
His own experience of surveillance in his home country echoes the fear of the refugees under suspicion as borders now close to them. Ai's criticisms of the Chinese government began in 2008 following the earthquake in Sichuan – he questioned the information released about casualties and spoke out about poorly constructed buildings which he claims had led to the deaths of many students.
He was arrested at Beijing airport and secretly detained for 81 days in 2011 without any official charges being filed. When he was released, his passport was confiscated and he was put under constant surveillance.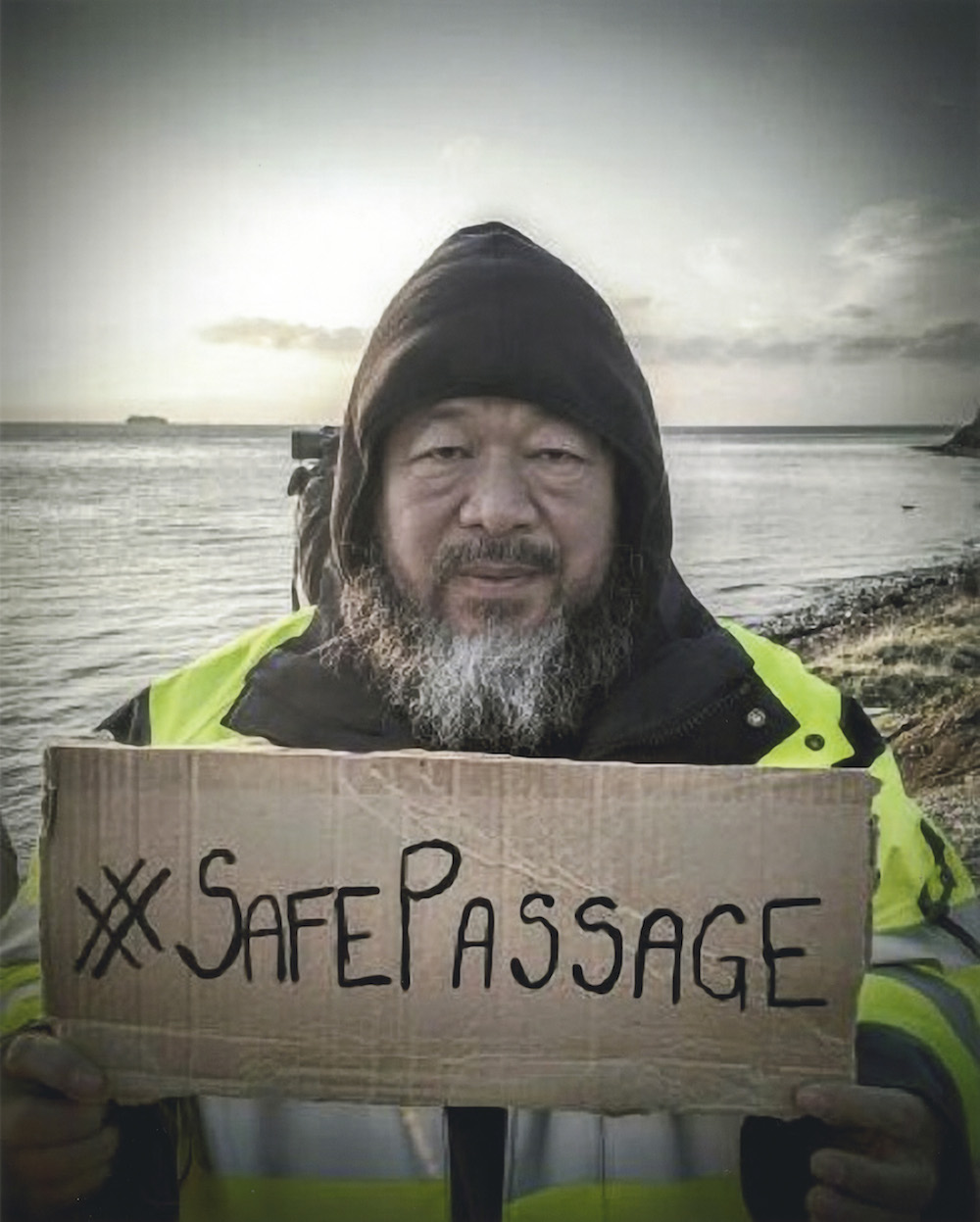 Photos in the exhibition convey the state's scrutiny of his daily life as he is followed and observed by the secret police. His response was to set up a webcam to livestream his life, so he could attempt to reverse the invasion of his privacy and to gain some control. The webcam received 5.2 million hits before the authorities closed it down.
He has no idea why his passport was returned to him, but rejected previous reports that he had written to a Chinese politician in a bid to get it back. 'I will never ask a politician for freedom,' he states, firmly. 'This is against my principle.'
Goal
His objective with the exhibition? 'I want to show my position,' he said. 'I want to give one voice to these people.'
But he acknowledges there is little he can do to help the refugees he met in their quest for the 'very essential values of human rights, or humanity, or basic human dignity'. He says: 'That makes me feel very, very sad.'
Ai Weiwei, #Safe Passage, Foam, Amsterdam, runs until Wednesday December 7 2016. foam.org
Thank you for donating to DutchNews.nl.
We could not provide the Dutch News service, and keep it free of charge, without the generous support of our readers. Your donations allow us to report on issues you tell us matter, and provide you with a summary of the most important Dutch news each day.
Make a donation