How to go Dutch: Every time I pass an exam I lose an excuse to speak English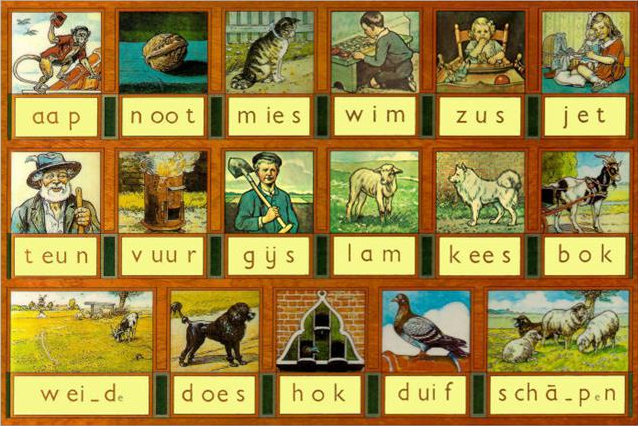 Five years ago Molly Quell moved to the Netherlands with her husband, an academic, for a short-term project. Now she's single, has fallen in love with the country and finds herself in the unexpected position of having to integrate. Read the first and second parts of her series here.
I was honestly terrified that as I sat down to write the third piece in this series, I would have to confess that I had failed the inburgeren examen. In fact, if you'd talked to me after I'd written the last piece I would have told you I was considering taking up residency in any country that didn't require me to speak Dutch (which, it turns out, is most of the world).
But that is not what happened.
In the past three months, I have sat and passed two of the five exams – with 9s. As I explained in my first piece, the integration exam has five components: Reading, Writing, Listening, Speaking and the infamous Knowledge of Dutch Society. I have passed Reading and Listening and am due to sit Writing at the end of September.
Before I get too cocky, however, I should point out that I tackled the easiest exams first and am slowly working my way up to the hardest. So there is still plenty of opportunity to fail. Writing, which I nearly never do. And speaking, which I do less than writing if I can help it. (Unless I am drunk. Or around American tourists in Amsterdam. Nothing gets me to switch to Dutch faster than American tourists.) And finally the cultural exam, which is just as absurd as you'd imagine.
It's so absurd I haven't even had the heart to schedule it yet.
Soviet prison
Since I live in Delft, I've been taking the exams at the testing centre in Rijswijk, which has all of the charm of a Soviet prison. When I arrived for the very first exam there wasn't even a sign to indicate which room it was in. In fact, the testing centre is on what looks like the first floor of an apartment building, so I spent about 15 minutes mulling around the lobby, checking my phone and generally acting like a serial killer before realising the door was literally a metre in front of me.
Once inside, there are no instructions about what to do. I walked up to the reception desk but no one was there. I took a seat. The layout of the room meant I couldn't see the desk from where I was sitting, so I didn't realise it had opened until the line for registration snaked past my chair. I suppose part of integrating is learning about the Dutch attitude to customer service, so I see this as part of the inburgeren process.
Early 1990s
As the testing centre makes its announcements in Dutch and everyone waiting is there because they are not native Dutch speakers, there was a lot of confusion when we were called to take the exam, but eventually we all got sorted into the correct room.
The testing system is identical to the examples provided on the website. It also hasn't been updated since the early 90s. Frankly, I was surprised the examiner didn't have to insert a floppy disk to start the exam. For the second exam I repeated the process, except that this time I knew where the door was so I looked less like an idiot to the building's residents.
In the first piece in this series I described my Dutch language ability as 'limited'. Now, with two 9s under my belt, I am rapidly running out of excuses for not speaking Dutch. I have taken to claiming that I can listen to Dutch, but soon I expect I will have passed the Speaking exam as well so I can no longer lean on that excuse.
Follow tourists
My friends offer to help me practice, but the the truth is everyone finds it frustrating when I switch to Dutch. The conversation is less fun and much less intelligent. There are only a few people in my social circle who have the patience and the interest to actually help. Those people are a godsend.
The best trick I have discovered for speaking more Dutch, other than following around American tourists and mocking their apparel with my Dutch friends, is to leave Delft. It's not a big city and after living here for a few years, everyone at my nearby Albert Heijn, at the market, at my regular bar all switch to English as soon as they see me.
Surprisingly, I have many more opportunities to practise in Amsterdam, with the added benefit of not embarrassing myself in front of people I see regularly. Belgium is even better. The Dutch government should subsidise day trips to Belgium for Dutch practice. We might pick up Flemish accents but, hey, the Belgians understand us perfectly.
Molly will update on her progress again in the winter.
Thank you for donating to DutchNews.nl.
We could not provide the Dutch News service, and keep it free of charge, without the generous support of our readers. Your donations allow us to report on issues you tell us matter, and provide you with a summary of the most important Dutch news each day.
Make a donation