Shakespeare and Gispen chairs: great things to do in September
From open air Shakespeare to designer chairs; from listed buildings to a good laugh – here's our pick of some of the best things to do this September.
Dream in the open air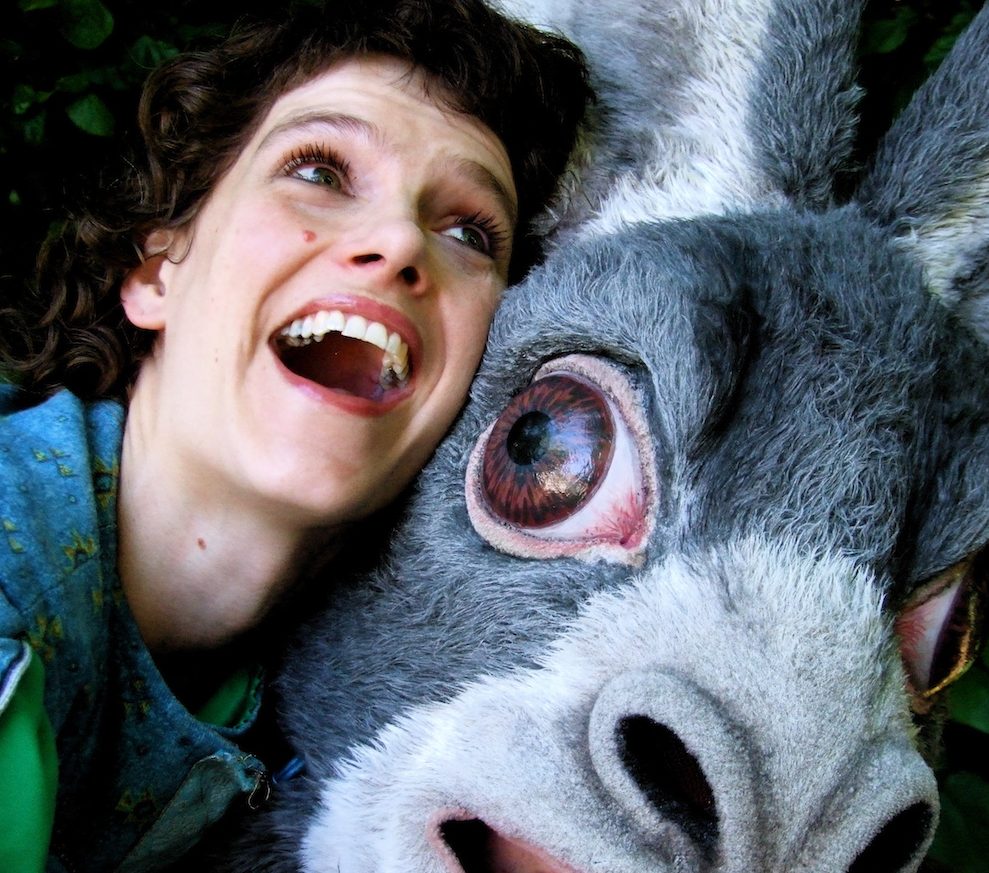 Here's your chance to see Shakespeare's Midsummer Night's Dream in the open air, played by British theatre company Illyria which prides itself on performing the play much as it would have been in the bard's time, minus the roof. Five players share the roles between them and props are kept at a minimum. The quick changes guarantee the brisk pace appropriate for this comedy of errors. Bring a brolly because no matter what the weather – barring disastrous flooding or hurricane-force winds- the show will go on.
September 1 and 2, 7.30pm. Raadhuis de Paauw, Wassenaar  September 3, 7.30pm. Landgoed Schovenhorst – Putten (Veluwe) Tickets can be bought here.
Pick a listed building
Open Monumentendag is here again. It's 30 years since the event first took place in the Netherlands and it's been going from strength to strength. It's free, which helps. This year's theme is Icons and Symbols which means the focus will be on the stories the building's ornaments tell us, and the iconic value of the church towers, windmills and stately homes that dot the Dutch landscape.
September 10,11. Just about everywhere.
Enjoy an embassy extravaganza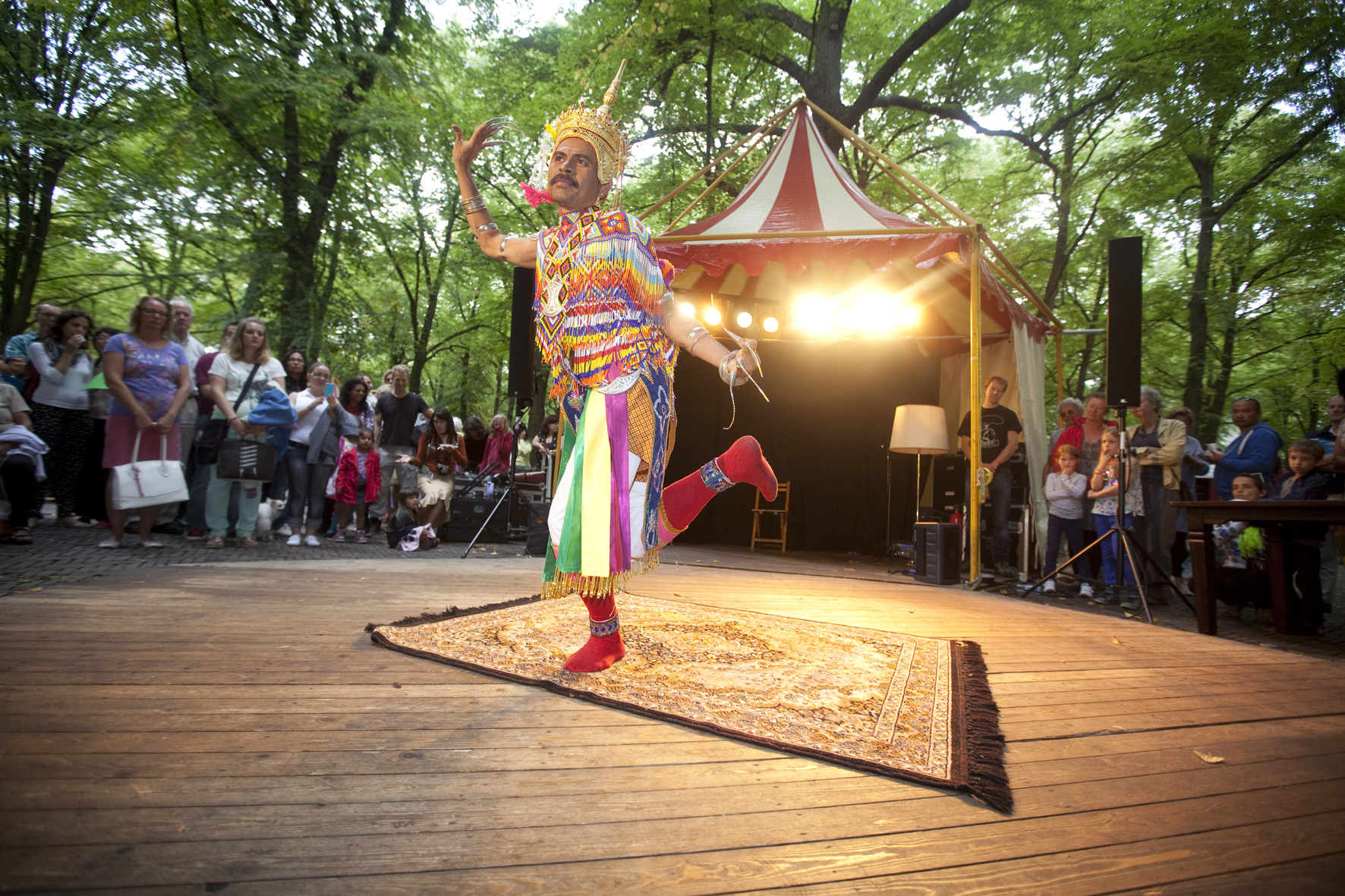 Over thirty embassies have got together to host the annual Embassy Festival . It's a 'cultural, culinary and musical journey' but fortunately you won't have to travel any further than the Lange Voorhout in The Hague. Artists such as Akua Naru, Shishani and Sindicato Sonica are guaranteed to get feet tapping while French soprano Elodie Fonnard, Polish soprano Aldona Bartnik and Viola da Gamba player Susanne Herrer take care of the contemplative side of things. There will be lots of activities for kids as well.
September 3, Lange Voorhout The Hague, from 12pm to 8pm.
Go souvenir hunting
If you are not among those whose souvenirs cannot be corny or garish enough this traveling exhibition is for you. No slogan t-shirts or fridge magnets, the organisers say, but tasteful, well-thought out souvenirs which honour the heritage monuments they are meant to remind us of. UNESCO guest curator Erik Kessels asked design students to come up with suitable souvenirs for 10 heritage sites in the Netherlands. 20 of those are now on show in a specially designed Souvenir House. Look out for the supremely uncomfortable Rietveld slippers and the Waddenzee ear plug. Here are the Souvenir House travel dates and venues.
Be judged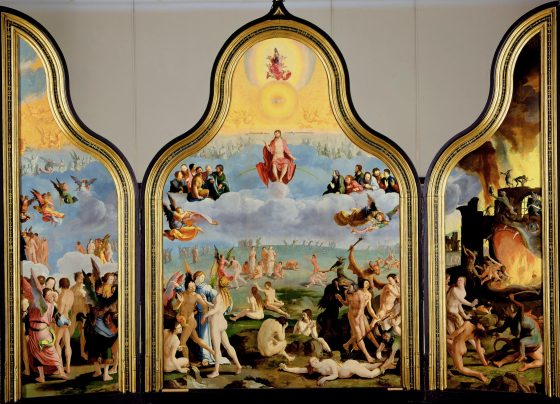 Museum De Lakenhal in Leiden is going to be renovated and has allowed its star attraction to travel to the Rijksmuseum in Amsterdam – its third outing in 450 years -where it will stay for the next two years. The work in question is the masterful Last Judgement (1526 -27) by Lucas van Leyden which is considered to be one of the most important surviving altar pieces in the Netherlands. The triptych has been given pride of place in the museum's hall of fame.
2016-2018, Rijksmuseum Amsterdam
Be moved by an Italian in Albania
Dynasty Marubi – A hundred years of Albanian photography tells the fascinating story of Italian photographer Pietro Marubi who traveled to Shkodra in Albania in 1850 (apparently for political reasons; Marubi supported Garibaldi) and started a photo studio where not only the great and the good came to have their portrait taken – king Zog among them – but also shepherds and criminals. Marubi's assistant Kel took on his name when Pietro died and eventually passed the studio on to his son. The studio's archive consists of some 150,000 glass negatives. The selection of photographs chosen for the exhibition depict social rituals, folkloric costumes and (group) portraits from Ottoman to Communist times in a country most of us know little about.
September 16 – November 27, Foam Amsterdam
Visit a house of horror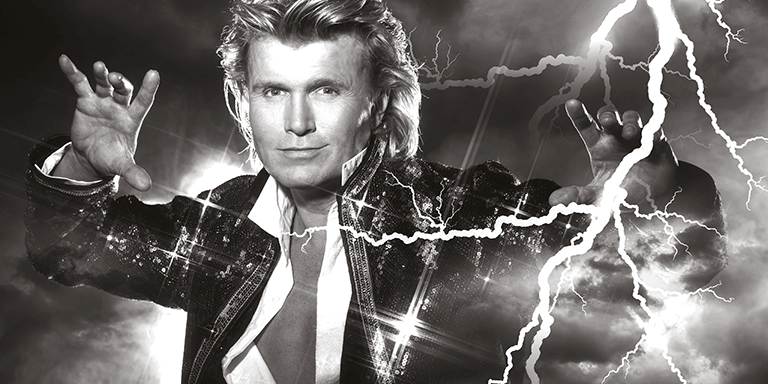 House of Horror is the completely new show from one of the world's greatest illusionists – Dutchman Hans Klok. There are new illusions, with girls disappearing and reappearing at lightning speed, and some top circus acts. And to create the right atmosphere, there are flickering candles, ghosts wandering across the stage and mist rising from beneath the stage.
From August 14 at the Carre theatre in Amsterdam
Ask is it art?
The Stedelijk Museum presents Dream out loud: Designing for tomorrow's demands. Social design, the Stedelijk explains, is all about 'new technologies', and 'seeking solutions for humanitarian or ecological disasters and 'using fiction to make the inconceivable conceivable'. 26 artists have been invited to show how to create art with a conscience. Not all works immediately strike one as being particularly helpful in a crisis. A (very pretty) carpet made from cocktail stirrers, for example, makes a good case for recycling but not very much else. The Post-disaster Shelter for Haiti by Pieter Stoutjesdijk, however, designed in the aftermath of the Haitian earthquake and which can be made from locally produced materials is an altogether more useful proposition. But is it art?
Until January 1 2017, Stedelijk Museum Amsterdam
Check out the chairs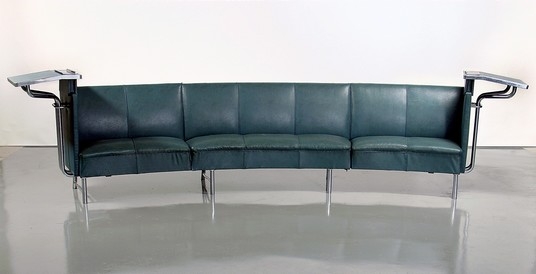 Museum Boijmans Van Beuningen is celebrating the centenary of Dutch 'nieuwe zakelijkheid' furniture maker Gispen with a special exhibition called Gispen Specials – the customer is king. The exhibition will present 50 designs, some of which have never been shown before, that were produced in very small numbers for specific purposes, such as a cast iron chandelier for a church or an extra-large conference table for the Van Nelle factory. You won't find those on Marktplaats (but pretty much everything else).
September 10-February 26, Museum Boijmans Van Beuningen Rotterdam
Enjoy free theatre
Theatre, discussion, performance art, film, music, animation, dance, video game art..all this and more crammed into 11 days of freshly created, vibrant and totally free cultural offerings from artists from all corners of the world. There is much to choose from so here is the programme.
September 1 –September 11, Amsterdam, various venues
Have a good laugh
The British comedian Bill Bailey brings his new show, Limboland, to the Netherlands and talks about the gap between how we imagine our life to be and how it really is. He recounts the hilarious saga of a disastrous family trip to Norway to see the Northern Lights. He rails against a world that doesn't match up to our expectations and contemplates the true nature of happiness. There is also music in the form of Bill's version of the protest song, and a fabulously downbeat version of Happy Birthday.
RAI, Amsterdam, September 23; 013, Tilburg, September 24.
Advance warning
Brian Ferry at the Carre in Amsterdam on October 5.
Thank you for donating to DutchNews.nl.
We could not provide the Dutch News service, and keep it free of charge, without the generous support of our readers. Your donations allow us to report on issues you tell us matter, and provide you with a summary of the most important Dutch news each day.
Make a donation