'As much as I complain about Amsterdam, it is the best city I have lived in'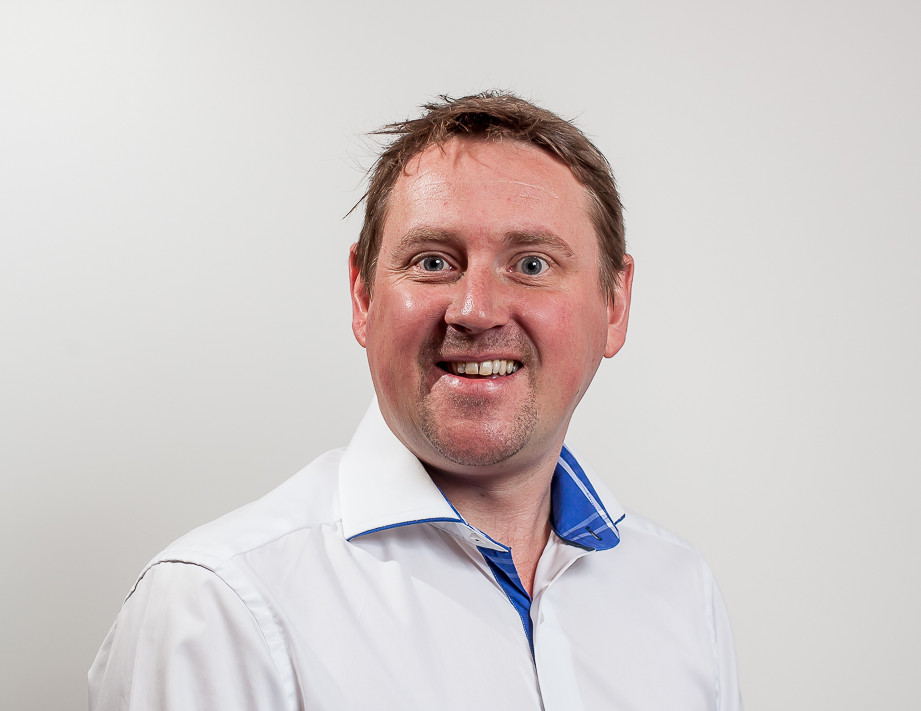 By day Nick Nugent is an account manager for ACD/Labs and by night he chairs the British Society of Amsterdam and hunts for decent curry. Nick has been in the Netherlands for 8.5 years and says he would never have had friends from so many different countries if he had stayed in Britain.
How did you end up in the Netherlands?
I have worked for a couple of Dutch companies, first Unilever and then Philips, which actually brought me here. By the time I was offered a job over here the part of Philips I was in had been sold to a UK based company but the headquarters was in Almelo. I spent the first 18 months of my life in the Netherlands in Almelo and eventually moved to Enschede. Almelo is a great place if you have kids but I was single at the time.
How do you describe yourself – an expat, lovepat, immigrant, international etc ?
I guess I am somewhere between an expat and international. I have been flying all over the world for my last job and have been to 44 countries. I am trying to stay one country ahead of my age, but as you can see, I am struggling at the moment. I have done business in the Middle East, CIS and Africa which can be real frontier stuff at times. In my current role I am more focused on Benelux so I spend a lot of time here now.
How long do you plan to stay?
My time enjoying the 30% ruling is close to an end. However I have bought an apartment which needs extensive renovation and I have a Dutch girlfriend. As much as I complain about all the bad things about Amsterdam – the terrible service and often bad food in restaurants, too many tourists and the prices for professional services – I still think it is the best city I have lived in. Unless I get an outstanding job offer or the circumstances around the EU referendum make it impossible to stay, I will most likely never leave.
Do you speak Dutch?
To my shame my Dutch is terrible. However heavy pressure is now being exerted by my girlfriend who has a new nephew and I am told I must be able to speak it soon. I have tried various different lessons which all seem to use a brute force approach to the language which just does not work well with me. Last year my girlfriend's friends also bought me Dutch lessons, but the guy who was supposed to give them was less than enthusiastic about replying to my emails, so I never took them in the end. I much preferred the DJ lessons which my Amsterdam crowd bought for me!
What's your favourite Dutch food?
I lived in the east of the country for a while and celebrated carnival with Dutch friends on a couple of occasions. Their carnival breakfast was home made erwten (pea) soup. This I still like very much and I think the Dutch do a very good soup indeed. Various friends have cooked decent stamppots for me now and again. I used to think the Dutch treat food like fuel and it does not really matter how it tastes as long as there is a lot of it and it doesn't cost very much. But this is changing and you can see that many restaurants in Amsterdam do not survive long if they are not delivering on quality.
I reckon I have now been to around 30 of the 40 or so Indian restaurants in Amsterdam. There are only a handful I would recommend. As curry is a great British tradition, I have now started a curry club which meets once per month to go to one of the handful of good restaurants. We've expanded to Thai and Indonesian to give us more choice.
Which three Dutch people would you like to meet?
I think it would have been really interesting to go out and have a beer with Freddie Heineken. By all accounts he was a genius at marketing, a formidable character and quite the raconteur.
Being a trained in chemistry and spending the majority of my working life selling equipment which is partly based on some of his theories, Peter Debye would be another interesting person to have a discussion with.
And since he has just taken over the managerial role at football club I support, then I would like to discuss with Ronald Koeman what he has in store for us Evertonians this year!
How Dutch have you become and why?
Not very, I think. That being said, I was always a very direct person in the UK and I have no problem with saying I dislike something or don't agree. So I guess in that sense I fit in nicely here. I do hate the obsession with special deals and cheapness. I prefer to look at whether you are getting good quality at the right price. I think I will remain very British.
What's your top tourist tip
Find a local who knows. If I see struggling tourists on the street I will often ask if they need help with directions. Recently I was in a bar watching football and met two young guys from Manchester. I thought the conversation was going to be all about where are the best bars  and the like but these guys wanted more culture and the best off the beaten track places to go. I duly obliged and for good measure I sent them my list of 43 tried and tested restaurants which never disappoint.
If you are using well known review sites, especially for restaurants, look for the reviews from the locals not the tourists. Tourists in general are hoping to have a good time and have more time to waste in general. Their reviews are often short and gushing praise for the venue and food. If you can find a review by a local then in general they will only review what they think is very good or very bad and have probably been there more than once and so there is more quality control on those.
Tell us something surprising you've found out about the Netherlands
This one I was told by a taxi driver so I am not entirely sure how true it is, but it's a great story. This taxi driver claimed that the place where Schiphol is now used to be an unprotected port area. The reason Schiphol is so called is because whenever there were storms a lot of boats would be sunk in this 'harbour'. The name literally translated means Schip – Ship Hell – hol.
If you had just 24 hours left in the Netherlands, what would you do?
One of the things which makes this place for me is the great friends I have from all over the world. I think within my group of friends I probably have 10-15 nationalities which I think would be unheard of back in the UK. So if you could imagine an day where you have breakfast at your favourite place (Greenwoods) with close friends, head to the Butcher for lunch for a decent burger and finally end up at Dragon I, the best Asian fusion restaurant in Amsterdam. Probably there would be one maybe two roof top bars in there like Canvas or Skylounge, finally ending the night at Karaoke to deafen all my friends!
Thank you for donating to DutchNews.nl.
We could not provide the Dutch News service, and keep it free of charge, without the generous support of our readers. Your donations allow us to report on issues you tell us matter, and provide you with a summary of the most important Dutch news each day.
Make a donation