The Dutch Turkish community must speak out about the anti-Gülen violence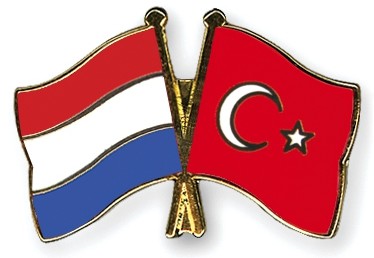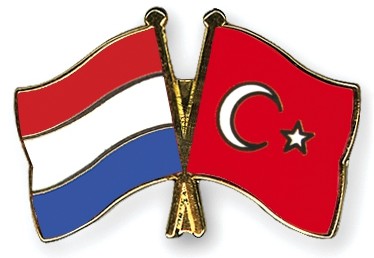 Labour MP Ahmed Marcouch calls on Turkish-Dutch organisations to speak out about violence and intimidation and to build bridges instead.
There's a silence and it's hurting my ears. It's the silence that surrounds the violence against the Gülen supporters. What happened to the organisations normally so quick to ask for protection against intolerance? Where are the political parties who recently demanded protection for all mosques when one was attacked in Deventer? Now that Gülen supporter buildings are being targeted in Deventer and other cities, the silence is deafening. It is these representatives of the Turkish community who should speak out against this hatred. They hold the key to reconciliation.
Gülen supporters in the Netherlands, who are in fact supporters of the Hizmet movement, are being branded traitors and terrorists by a foreign government. The campaign began by boycotting Turkish entrepreneurs thought to support Gülen. It soon became clear why many of them started to contact me. Their mobile phones were full of threats, to parents, to children. 'Your blood is halal, your blood will flow,' said one message. These people are telling me that they are now being refused entry to mosques and restaurants.
Taxidrivers tell them: 'Erdogan sends his love.' Little boys hardly tall enough to look over the garden fence tell their former playmates: 'I can't talk to you anymore.' A father showed me a message from his son who is holidaying in Turkey. His good friend tells him: 'When you're back we will call you names until you come out in support for Erdogan.'
When a mosque in Enschede was attacked with Molotov cocktails last year political party Denk demanded protection for all mosques. But when the same thing happened to a building used by the Gülen movement the silence was deafening. Denk and local Islamic party Nida remained bafflingly quiet, activists against racism and bigotry never uttered a word and the Centraal Orgaan Moslims and Overheid CMO had gone into hiding as well. This time none of these groups demanded protection against alleged discrimination.
Holidays
It's gone very quiet but at the same time my ears are buzzing with the noise of demonstrators shouting their support for Erdogan. People are carrying flags and some are shaking their fists. So why are solid organisations like Mili Görus, Dinayet and Süleymanci not using their – religious or non-religious – moral authority? Why are they not telling angry Dutch Turks to calm down and protecting Gülen supporters? Why are they not trying to bring together the Turkish-Dutch groups and formulating a response to Erdogan's propaganda?
I wonder what will happen in three weeks' time when the Turkish Dutch holidaymakers return from a country where for a month they have been bombarded with accusations against Gülen supporters on state television. Every day images of shouting demonstrators rejoicing in the torture of soldiers, the firing of judges and the incarceration of journalists suspected of supporting Gülen fill the screen. How are the children of AKP supporters going to interact with children of Gülen supporters when school starts again?
The danger is not that our eyes are failing us. It is our hearts that are blind. To combat discrimination and bigotry means we must open our hearts. Firmly rooted identities have become our strength in the Netherlands when we left behind the rigid system of political and religious denominations. Once a tool for emancipation we see what the adherence to such a system is doing in the here and now: it causes isolation, engenders mistrust and instills feelings of superiority. We see how Turkish-Dutch organisations are caught up in this system, led by the parent organisations in Turkey.
Of course I'm asking justice minister Ard Van der Steur and integration minister Lodwijk Asscher to do what they should do: to encourage people to go to the police and file a complaint, to speed up the apprehension of the culprits, to provide adequate protection and to admonish the Turkish ambassador. But the battle against intolerance needs the support of society as a whole. The Turkish-Dutch community has a responsibility to leave isolation behind and build bridges.
Men of Milli Görüs, Diyanet en Süleymanci and others who combat discrimination, where are you? How are you going to open hearts?
This article appeared earlier in the Volkskrant
Thank you for donating to DutchNews.nl.
We could not provide the Dutch News service, and keep it free of charge, without the generous support of our readers. Your donations allow us to report on issues you tell us matter, and provide you with a summary of the most important Dutch news each day.
Make a donation