'Don't just stick to expat groups if you really want to enjoy living in Holland'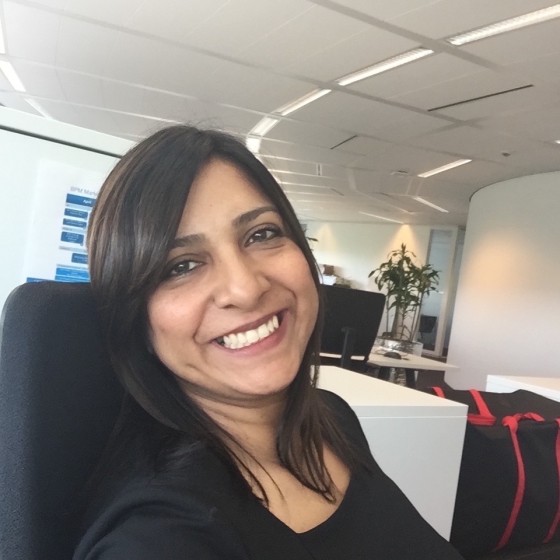 Haseeba Saban, 45, is a British national who lives in Rotterdam and works as a freelance marketing consultant. Her children are at Dutch schools, she would have liked to have discussed intolerance with Anne Frank and recommends everyone buys a museum card.

How did you end up in the Netherlands?
After returning to the UK from a 2-year work jolly in Dubai in 2010, we were hit by the recession and found that there were not many employment opportunities in the UK. My husband found a job in Amsterdam and we made a decision to move the entire family over over after three months of him being away. The boys found it hard to just see their dad on weekends so they were eager to move, even though we told them that they would have to attend local Dutch schools.
How do you describe yourself – an expat, lovepat, immigrant, international etc?
I am a globetrotter or if you would like a lovepat as such. I have lived and worked on three continents and have loved every minute of it. I love people and learning about new cultures and history. I also love traveling and exploring.
How long do you plan to stay?
After six years, this is a permanent move. The kids have integrated well into Dutch life. My eldest (18) is studying application development at a Dutch college and my youngest son (14) will soon start his third year of high school. They are fully bilingual and speak Dutch way better than I do. We also own our home, have two beautiful cats and feel quite settled here. Although, I can't say what the future holds and whether or not I will get itchy feet once the boys are older, my husband and I may move to a warmer country.
Do you speak Dutch and how did you learn?
I understand Dutch and have some basic conversational skills. I do plan to improve it soon with a proper language course. At most of the international companies I have worked for in Holland the main language was English, and all my Dutch work colleagues spoke English so it was never an issue not knowing Dutch at an advanced level.
What's your favorite Dutch food and why?
The Dutch love their fries and I have learnt to love them too with mayo and ketchup – a combination of sauces I had never tried prior to moving to Holland. I also like the yummy oliebollen especially during the autumn and winter. It's a perfect pick me up in the cold weather.
How Dutch have you become?
Apart from cycling, I am still very much me and won't say I have become very Dutch. The Dutch do find me too generous though, lol. I don't do one cookie per person. In my home you can eat as much as you wish and I always cook enough so that anyone visiting around dinner time is always welcome to join in and eat with us. There is always more than enough to go around.
Which three Dutch people (dead or alive) would you most like to meet ?
I would love to meet Anne Frank. I'm curious about how she coped with intolerance. It may well help us today as we still face a huge level of intolerance in our society. Then there is queen Maxima – I'd just like to meet her in person. I admire her and she too is a lovepat. And then there is Neelie Kroes, a dynamic woman who is focused on driving start-up culture for the Netherlands. I love her tenacity and energy for a 75-year-old.
What's your top tourist tip?
I love all things Amsterdam. I can't get enough of the canals and cute little shops. Learn about the local culture and mingle/socialise. It helps to network during the early days. Don't just stick to expat groups if you really want to enjoy living in Holland. The locals love telling you about cool places to visit and things to do. Get a museum card annual subscription, it's really fab and great for learning more about the country's history and art.
Tell us something surprising you've found out about the Netherlands
There's the saying, 'Let's go Dutch' when paying a bill. Until I lived here I had not realised how true it rings, right down to every last cent. I am so used to splitting a bill evenly whether or not I have had the least or most to eat but not the Dutch. They will only pay their share. They are very direct and not excessive. Good traits I may add too.
If you had just 24 hours left in the Netherlands, what would you do?
I would definitely visit the islands. I have just not had the time to do that and would so love to, as I have heard so many great things and also seen such beautiful pictures.
Thank you for donating to DutchNews.nl.
We could not provide the Dutch News service, and keep it free of charge, without the generous support of our readers. Your donations allow us to report on issues you tell us matter, and provide you with a summary of the most important Dutch news each day.
Make a donation