Through teenage eyes: Dutch school pupils shine in writing competition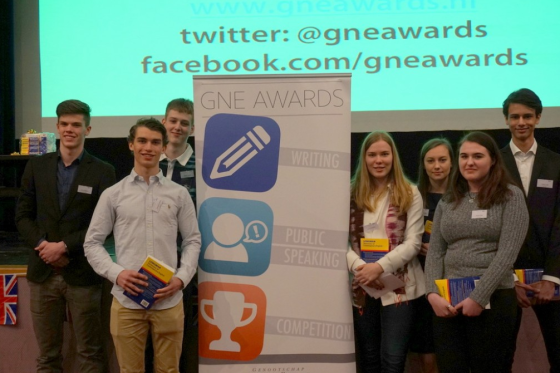 Every year, the Netherlands-England Society (Genootschap Nederland-Engeland) organises a writing and a public speaking competition for Dutch secondary school pupils who don't speak English as their native language. Here are this year's three GNE writing award winners, who had to write a column of no more than 500 words on one of six different topics.
First prize winner: Joris Bergman, Metameer in Stevensbeek (18)
Looking Through a Different Window
Topic: These are the best of times, these are the worst of times.
The end is near. A tsunami of refugees have swamped asylum centres and spilled onto the streets, where they wage a siege on western norms and values. Hordes of fortune seekers overrun borders, terrorise populaces and undermine authority. The end is near. The last calls for tolerance towards asylum seekers have been drowned out in a chorus of populism.
Racists vandalise asylum centres, threaten lawmakers and dash any hope of an open debate. The refugee crisis has reached a boiling point, with the media scrambling to cover it all. Their narratives are non-negotiable. We must believe them when they are repeated on television, we must embrace them when we hear them on the radio and we must parrot them when we are on Facebook. Nobody can deny that these are the worst of times.
Foggy windows
These media narratives are the windows through which we view reality. Yet windows can be foggy, cracked or simply facing in the wrong direction. Rather than broadening our horizons, these media windows shorten them. Complex issues like the refugee crisis don't fit on a single tabloid page and nuances certainly cannot be compressed into one JPEG image shared on Twitter. So, are these truly the worst of times, or is our window the problem?
When looking beyond the media window, we see a world without dramatic headlines. A world in which people aren't statistics, but stories. The story of the sixteen year old Klaas, a daily volunteer at his local asylum centre. The story of Rafaat, who built the website amazing-holland.nl to thank the Dutch population for their hospitality. The story of a man from Heesch, who, during the protests against an asylum centre for five hundred refugees, held up a sign saying fifty were fine by him. These are but droplets in an ocean of stories, yet it is that ocean that is grossly underrepresented in mainstream media narratives. They lack the sensation of the end of times, yet have the ability to change the world.
Dramatic headlines fuel emotions that have no place in such an important debate. They derail and polarise a discussion that must be carefully manoeuvred through a chaotic minefield of protests, crises and political polls. Personal stories on the other hand, remind us of the humanity of those involved and give a face to headlines, numbers and analyses. Most importantly, they give us a different window through which we view the world.
Polar opposite
The world we view through this window, is the polar opposite of the dramatic media narrative. It is a world in which help is offered to the grateful victims of war. A world in which people disagree about the scale of this operation, but where they are free to do so. Not the world of doom and gloom we view through the media, but a world where people stand up for their rights and the rights of others. It is a world that must be celebrated, not denounced.
In future decades, we will remember these stories of compassion, gratitude and generosity.
Seventy years ago, the slaughter of six million Jews took place under the watchful eyes of some of the most evil men to have been born. Yet what we commemorate and celebrate, are the stories of those who stood against these criminals and who helped the vulnerable escape oppression. Likewise, future generations will remember stories like Rafaat's, rather than pessimistic media headlines.
 Caterpillars always believe the world is about to end, right before waking up as a butterfly. In a way, we are that caterpillar, waking up to realise that these are, indeed, the best of times.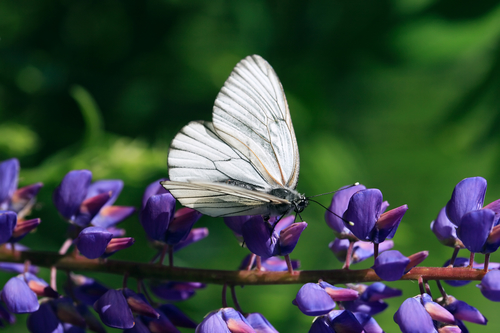 Runner-up: Hanna Merenyi, The International School of The Hague (17)
21st Century Snake Oil
Topic: Super food – fact or fancy?
Do you want to live longer, look younger and dramatically reduce the risk of getting cancer? Of course you do, everyone does, and marketing specialists know this. That's why they branded a select group of fruits and vegetables that allegedly come with all the health benefits mentioned above and many more, as 'super foods'. But is there any scientific evidence to back up all these outlandish health claims? or is this just another ingenious marketing stunt to con consumers into buying exotic (and expensive!) vegetables like kale?
To answer that question we should first establish what a super food actually is, unhappily for us though, no legal or scientific definition exists for the term. So turning to the general social consensus, a super food is said to be a food that has a high nutrient content – which is an utterly useless definition.
Lots of sunshine
It's just like saying that the sun shines a lot in Holland, the statement tells you nothing about the actual amount of sunshine in the country, due to the fact that the expression 'a lot' is entirely subjective. In the same vein 'high nutrient content' can mean almost anything. Following this definition any foodstuff with a higher nutrient content than frozen pizza can potentially be regarded as a super food. For this reason, EU legislators have banned the term on packaging unless any and all health claims made by producers can be backed up by convincing scientific evidence.
What little scientific research has been done in the area of super foods, is very far from convincing. Most of the trials have been conducted in vitro, which means that when companies claim that broccoli can cure breast cancer, what they actually have evidence for, is that a chemical component of broccoli can kill a batch of human cancer cells in a petri dish.
The problem with this of course, is that the vegetable in question usually contains only small traces of the cancer killing chemical, meaning that if people want to experience the healing effects of broccoli they need to consume upwards of 100 heads of broccoli or more per day. Furthermore, a cluster of cells is a very poor model for the highly complex human body, making it very unlikely that the effects observed in the petri dish translate to the same effects on the whole body.
Scientific evidence?
Despite very little – if any – convincing scientific evidence for the existence of super foods, the term is often followed on packaging by complicated scientific jargon such as "high in antioxidants and polyphenols" and "contains extremely beneficial omega-3 fatty acids".
Having studied both biology and chemistry to a pre-university level, I can confidently state that I have no idea what any of these terms mean. In fact, I would wager that outside of the small circle of dieticians and nutrition scientists very few people do; my spell checker certainly didn't recognize half these terms. The complicated words mean that people believe that anything claimed on the box has been scientifically proven, and end up buying the product as a result.
Super foods are the latest version of a centuries old phenomenon, through clever marketing (read making ridiculous and unsubstantiated statements) people are conned into buying snake oil (what was historically pond water in a glass bottle) believing it to be a miracle cure-all. Capitalizing on the desperation of the terminally ill and preying on people's fear of diseases like cancer, is easy, and disgusting. In the latest attempt by unsavory businessmen to flog fraudulent health products on the desperate, the pond water has just been turned into blueberries.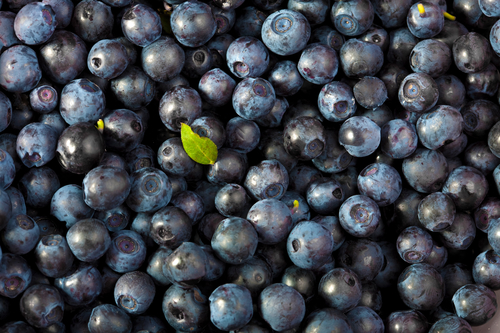 Audience prize: Jelmer Roorda, Haarlemmermeer Lyceum in Hoofddorp (17)

Immigration, Most Don't Want It Though We Need It.
Topic: Is immigration good for a country?
In almost every European country nationalist parties have grown and gained power. People are 'fed up' with immigrants 'coming to their country, stealing their jobs or living off benefits' and now, with the recent influx of refugees, the debate is hotter than ever. I, however, believe that these people are looking at the situation in a manner that is not only flawed, but they also fail to see that immigration brings wealth and that it is needed.
When we look at immigration from an economic view point we find that, for example, Eastern Europeans come to work here because they are needed here. I work at a supermarket and each evening I see many immigrants dressed in clothes used on building sites. Why? Because many building companies in the Netherlands are in need of workers because Dutch folk aren't 'eager' or aren't capable of doing the job.
Work
This was shown in an article about a recent project where unemployed people were given the opportunity to work at a greenhouse. However, most decided against working there because either they found the work too hard or they turned up their noses at the pay. This is exactly the kind of attitude that forces sectors to employ immigrants! They are not stealing, they are providing their services and are the driving force that allow these sectors to stay in business.
Additionally, immigrants keep the level of benefits for those unable to work, such as the disabled and elderly, bearable. As I have learned in economics class, each year the number of people who pay the taxes that provide these benefits grows less or even decreases in relation to the number of those receiving the benefits.
It is of the most absolute priority to keep these benefits affordable and in order to make this happen we need to reverse this trend; immigrants can help to provide this growth. This is the most important issue that can be solved by immigration. My grandfather has kidney problems and without benefits he would be driven into poverty by his healthcare bills and he is not alone; this applies to hundreds of other elderly people in The Netherlands.
Put yourself in their shoes
In the case of the recent flow of refugees, place yourself in their shoes! These people come from a man-made disaster of incomparable proportions. They haven't come to Europe in the hopes of jobs and more wealth. They have come to Europe to escape the horrific situations in which they were forced to live in! Often having lost their house, they have no means to feed their family or their children. They are hungry and starved. Believe me they would not have come here if they did not absolutely need to. They're leaving other family behind, often to die.
They would not travel to Europe unless it is absolutely necessary, and anyone who thinks the opposite should have his head examined because he might be crazy. There are people dying in that war because of forces they can't control. We, as a western country with all our wealth, have to live up to the human rights we ourselves cherish and if we are unable to, then we forgo all rights of calling ourselves a social and civilized country and I myself would be too ashamed to call myself an European or even a Dutchman.
In the end these people bring diversity and sometimes diversity is hard to adapt to but it is what makes a great society. They bring opportunities, so we have to share our wealth and care for these people, that's what makes a nation social and civilized.
DutchNews.nl is one of the sponsors of the GNE Awards writing competition. For more information, contact http://gneawards.nl/
Thank you for donating to DutchNews.nl.
We could not provide the Dutch News service, and keep it free of charge, without the generous support of our readers. Your donations allow us to report on issues you tell us matter, and provide you with a summary of the most important Dutch news each day.
Make a donation