Dutch documentary awakens euthanasia debate about wider rules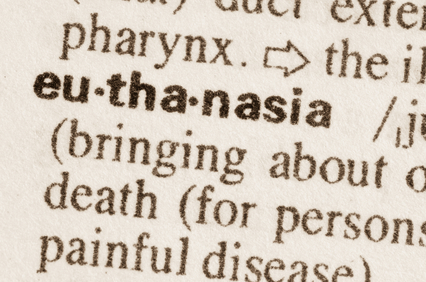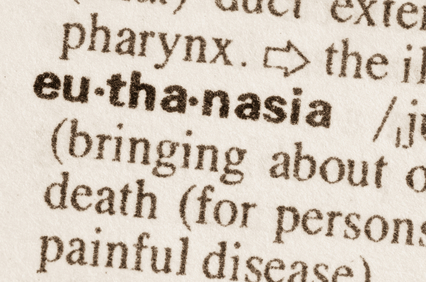 A recent Dutch television documentary on euthanasia in which a 68 year-old woman suffering from semantic dementia was given a lethal injection may well herald a turning point in what many consider to be an increasingly broader – and unacceptable – interpretation of the rules. Hanneke Sanou assesses the reactions.
The documentary, broadcast by public broadcaster NTR in Feburary to mark the start of a week of discussions on euthanasia, followed three clients of the Levenseindekliniek, a clinic for people who want to end their lives but whose family doctor is unwilling to cooperate. Some cases include people with mental problems or dementia, and people who consider their lives to be complete.
Earlier this month an advisory commission rejected the norm 'a life completed' as grounds for euthanasia if the person requesting it does not also suffer from physical problems constituting 'unbearable and hopeless suffering', the basis on which Dutch law allows euthanasia to take place. All cases are reviewed by a committee which determines if doctors acted in accordance with due care.
Deterioration
The story of Hannie Goudriaan, a former health care worker, begins in 2008 when she starts to notice 'something not right in the head', as her husband Gerrit Goudriaan puts it. His wife turns out to be in the early stages of semantic dementia, a disease that gradually erases meaning from words and concepts.
She tells family doctor Gert Bloemberg that if she deteriorates to the point where she can't recognise loved ones or is unable to communicate she no longer wants to live, a statement she also puts in writing.
Several years later, in 2014, Hannie decides the time has come but her first port of call, the family doctor, now doubts whether she is mentally competent enough to confirm her initial wish. The doctor, overwhelmed by the complexity of the case, decides that there are insufficient grounds.
Remco Verwer, the doctor in charge of her case at the Levenseindekliniek, to which the couple then turns, becomes convinced of her wish to die. Hannie, by this time, has lost much of her understanding of words and seems to use the word 'Huppekee' (something like 'there goes') as a substitute for the act to end her life.
Nothing left
Meanwhile Hannie is shown fit enough to drive a car and enjoy the occasional outing. According to the review committee's report, which states that doctors had acted with due care, Hannie then has an unusually lucid moment during a talk with a SCEN doctor ( SCEN stands for Support and Consultation in cases of Euthanasia in the Netherlands) during which she 'clearly and calmly' repeats her wish to die because 'there is nothing left'.
The final scenes show Hannie as she is given the injection, murmuring 'terrible'.
Reactions to the programme were immediate, and mixed. In the NRC clinical ethicist Erwin Kompanje professed himself 'gobsmacked' and 'worried'. 'If she was able to clearly state that she was suffering and wanted to die while the point of the euthanasia was the lack of the ability to communicate, then there is a contradiction there. Especially when you consider that semantic dementia is a progressive illness which can't suddenly improve.' (..)
The fact that many health professionals had expressed similar doubts 'could precipitate a discussion about the limits of euthanasia: ending the lives of people who can no longer confirm their wish by people who have no primary involvement, based on subjective interpretation of empty words and earlier living will should not admissible anywhere, including the Netherlands,' he wrote.
Slippery slope
Professor of cognitive science Victor Lamme wrote in the Volkskrant that euthanasia in the Netherlands is on a 'slippery slope' and that euthanasia is used to 'solve other problems than putting an end to unbearable suffering.'
According to Lamme Hannie Goudriaan was 'under pressure' to keep to her declaration of intention even though 'a person with dementia becomes a different person'. He also points to the societal pressure on the elderly. 'Which problem is euthanasia supposed to solve? The elderly cost time, money and effort. Modern society is unwilling to provide all three,' he wrote.
There were many who thought the documentary 'touching and beautiful'.One Volkskrant reader said she thought she had been watching a 'totally different documentary than many others': 'I saw a loving couple grieving because one of them was deteriorating more and more.'
Quick process
According to Volkskrant journalist Maud Efting who has written extensively about the subject of euthanasia, the 'euthanasia process was shown in the documentary as relatively very quick.
'In twenty minutes Hannie Goudriaan came to her end,' she wrote, implying that this is one of the reasons the film was criticised so vehemently. In her considered piece on the programme she quotes family doctor Gert Bloemberg as saying that Hannie Goudriaan's suffering was perhaps not shown 'sufficiently'.
Tragically the term 'Huppekee euthanasie' will now probably enter the language and this is doubly ironic when you consider that it was the lack of language that was at the heart of it.
Thank you for donating to DutchNews.nl.
We could not provide the Dutch News service, and keep it free of charge, without the generous support of our readers. Your donations allow us to report on issues you tell us matter, and provide you with a summary of the most important Dutch news each day.
Make a donation