Partner content
How to be well insured in the Netherlands: in English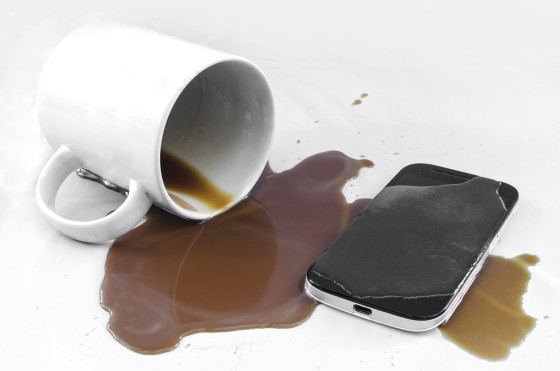 New arrivals to the Netherlands are often surprised by the number of different insurance policies people have. But for the Dutch, having proper insurance for all eventualities is the sensible thing to do.

Why the Dutch find insurance essential
Being insured in the Netherlands is seen as common sense. We want to be well insured against a wide variety of situations. Suppose a faulty washing machine floods our apartment (or that of our downstairs neighbours). What if we accidently spill coffee over a tablet, either our own or somebody else's? What if our child scratches the neighbours' car? Maybe our home gets burgled or we hit someone with our car or bicycle. The Dutch know accidents do happen and we want to avoid unpleasant surprises.
Our advice to new arrivals is: 'Do it like the Dutch'. Then you can rest easy, because we are one of the best insured nations in the world.
Eight types of insurance in the Netherlands
The average Dutch person has eight different insurance policies. That sounds a lot, but insurance is relatively cheap in the Netherlands and is compulsory in some instances.
For example, everybody must have health insurance. And homeowners must have buildings insurance and car owners need car insurance. In addition, liability insurance and home contents insurance are considered essential and are not expensive. Good liability insurance, for example, costs only a few euros a month. And full home contents insurance is around €10 a month.
Peace of mind
'We are very well insured and that gives us peace of mind,' say Dutch couple Karin and Michel de Vries. 'Our boys are always playing football and have been known to break someone's window. Fortunately, we have good liability insurance. And of course we also have home contents insurance. If there's a burglary, fire, storm or water damage, for example, then we're covered. Our car is only a year old and so is insured all-risk. So whatever damage may be done, we won't have any hassle.'
'Every summer we take the kids to France for three weeks and in the winter we go skiing in Austria. Our multi-trip travel insurance is ideal for this and it also covers our weekends away. Oh yes, we also have legal expenses insurance in case we get into a dispute with our employers or neighbours, and naturally we also have health insurance, but everyone must have that.'
Indication of the costs for this family of four
                                                             Monthly premium (€)

Home contents insurance                              15.00
Legal expenses insurance                              17.50
Liability insurance                                             5.00
Multi-trip travel insurance                                15.00
All-risk car insurance                                       65.00
Total                                                           €117.50*

* excl. mandatory health insurance
So for a small sum you can insure yourself against what are sometimes sky-high costs. What insurance do you need? Take a look at abnamro.nl/well-insured, where you can also easily take out policies yourself.
We hope you have an enjoyable and untroubled time in the Netherlands. And if you have any questions, our experts will gladly give you tailor-made advice, based on your personal situation. In English, of course.
More information?
Please visit abnamro.nl/well-insured to find out how to be well insured in the Netherlands.
Or call 0900 – 8170 (you pay your usual call charges set by your telephone provider) or +31 10 – 241 1723 from outside the Netherlands.
Thank you for donating to DutchNews.nl.
We could not provide the Dutch News service, and keep it free of charge, without the generous support of our readers. Your donations allow us to report on issues you tell us matter, and provide you with a summary of the most important Dutch news each day.
Make a donation