How to be a good citizen: the past, present and future of 'inburgeren'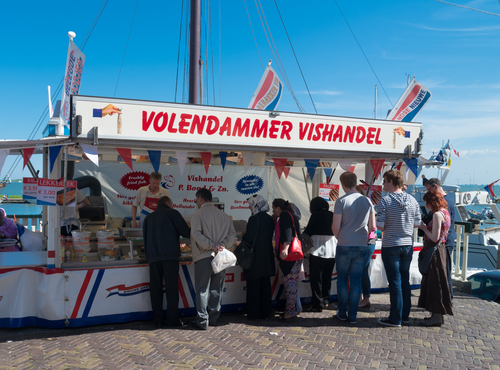 The controversial integration exam has filled the hearts of many immigrants with dread since it came into effect in 2007. With its changing requirements, strange exemptions and even stranger test questions, even government officials across the Netherlands have a hard time keeping track of its various components.
In this three part series, Brandon Hartley takes a look at the history of inburgering, shares the experiences of several immigrants who have grappled with the exam's requirements and presents their suggestions for revising the programme to improve the process for exam takers and administrators alike.
Part 1: The Past
On the evening of the May 6 2002, Dutch politician Pim Fortuyn stepped out of a radio station in Hilversum after completing an interview and was shot dead by activist Volkert van der Graaf. The murder sent shockwaves across the entire country. Fortuyn, who was in the middle of an election campaign, had earned a controversial reputation for his outspoken views, especially on the topic of Islam.
Two years later, Dutch filmmaker and popular television personality Theo van Gogh was stabbed to death by a Dutch-Moroccan Muslim while cycling to his office in Amsterdam.
The ripple effects of these murders is hard to completely calculate but the wave of xenophobia they ignited among certain segments of the electorate propelled populist sentiment. There was a lot of soul-searching about the way some immigrant groups kept to themselves, about Islam, and, most of all, about upholding Dutch values and society. Immigration minister Rita Verdonk was quick to capitalise on the mood and brought in a new integration exam for immigrants. Inburgeren was born.
Problems
From the beginning of 2007, most immigrants to the Netherlands had to take tests that covered understanding, reading and speaking Dutch abilities as well as a fourth very controversial component intended to judge whether or not they knew enough about Dutch culture and customs.
Dubbed kennis Nederlandse samenleving (knowledge of Dutch society), the course and subsequent exam received a significant amount of criticism. Native Dutch people flunked the test on national television. Others questioned its relevance.
One of the most often cited questions that was subjected to scrutiny was 'what do you do with fat after making French fries?' Few were able to correctly identify what the exam writers thought was the correct answer.
Instead of containing conventional questions about the Dutch monarchy or the Netherlands' system of government, this portion of the exam contained strange questions regarding everything from housing rights for single mothers to 'what to do if you see two men kissing?'
Within a few years, many began calling for inburgeren to be overhauled or done away with entirely, especially since it was far more complex and demanding than similar integration exams in other European countries.
The requirements were also considered confusing. It was difficult to keep track of exactly which immigrants needed to take the test and which didn't. Exemptions were made for EU residents, the spouses of Dutch natives, Turks and people who came to the Netherlands on highly skilled migrants schemes, among others.
Short-sighted
Local politicians and government workers, tasked with enforcing the exams and organising preparatory classes for immigrants in their municipalities, became increasingly vocal with their objections. In an opinion piece written for NRC in October of 2008, former Utrecht alderman Cees van Eijk outlined a list of grievances against the exams that included their short-sighted requirements and inability to properly test everyone from illiterate immigrants to highly-educated expats.
The peculiar double standard about who needed to take the exams only further contributed to frustrations among bureaucrats and immigrants alike across the country. In the years that followed, the national government pulled funding for preparatory classes, placing a further financial burden on those required to take the exam.
Today, immigrants can borrow the money to pay for the courses and tests. It is considered to be the responsibility of a good immigrant to integrate off their own bat.
And Rita Verdonk, the politician primarily responsible for creating inburgeren? She retired from politics in 2011.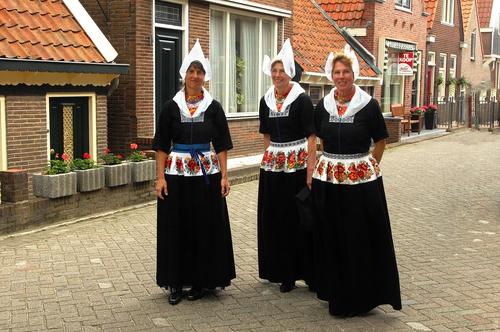 One American's experience
Pamela, whose name has been changed, moved to the Netherlands from America to be with her Dutch boyfriend in 2005. Her experiences with inburgering offer a good look into the state of the exams during this period.
In early 2007, after moving to Almere, she was contacted by the council and told to come to city hall to discuss going through the new programme.
'I got a letter, while on a three week holiday, saying that if I didn't show up for an inburgering intake, I'd have to pay a very large penalty,' she said. 'The appointment was the day I got back to my house. Needless to say, I wasn't happy.'
At this meeting, Pamela was told she would have to take classes several times a week at a location an hour away from her workplace. She was on a one-year contract with her employer and working full time.
'The lady helping me informed me that my boss couldn't stop me since it was a legal obligation,' Pamela recalled. 'I informed her that if I did this, my employer was guaranteed not to extend my contract and it was NOT worth it.'
Failure
Concentrated on her career, Pamela managed to put off studying for the exams for several years until one day she was sent a letter demanding she come to the council to discuss her failure to inburger.
'My husband called them to tell them I was in the US on business,' she says. 'Their exact words were "she works?" This is actually the reaction I got from everyone in the process.'
Pamela finally got through the exam in early 2014 and later became a Dutch citizen.
In addition to the time and effort it took to prepare for and go through inburgering, Pamela says that the entire process, including textbooks, classes, test fees and other expenses, wound up costing her around €8,000.
'I think the final slap in the face was my Dutch naturalisation,' she said 'Not only was the booklet about the ceremony in English, Turkish and Arabic (thus proving that inburgering isn't about actually having to learn Dutch), but the "gift" Almere gave me was an international cook book.'
Part two in this series will take a look at the present state of the exam and feature additional stories from three other immigrants. It is scheduled to appear on DutchNews on January 15. Part three will follow on January 22.

If you would like to share your own experiences of the integration course, please use the comment section below, or email editor@dutchnews.nl
Thank you for donating to DutchNews.nl.
We could not provide the Dutch News service, and keep it free of charge, without the generous support of our readers. Your donations allow us to report on issues you tell us matter, and provide you with a summary of the most important Dutch news each day.
Make a donation