Ko'nki-klapy: Dutch words which have been adopted abroad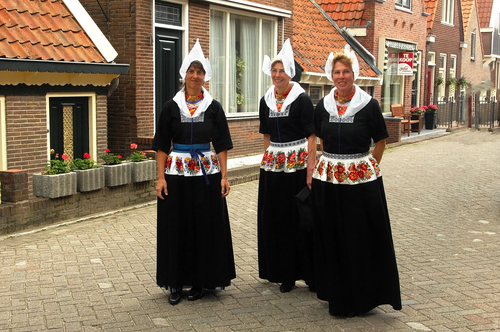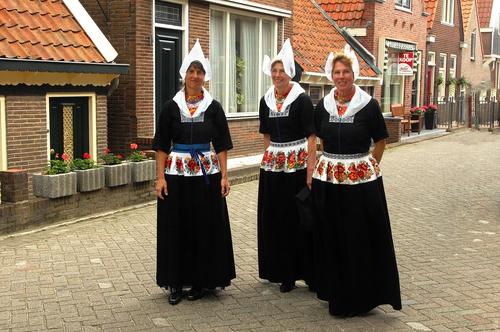 No fewer than 17,560 Dutch words have been incorporated into 138 languages around the globe, according to researchers at the Meertens Institute. The report is the result of an eight-year research project.
Russian, for example, has lots of Dutch nautical words, while Japanese goes for scientific terms. Trade and immigration played their part, and so does the Netherlands' colonial past: Indonesian is replete with Dutch words. Here's one word for every letter in the alphabet.
Advokaat(je), the eggy alcoholic calorie bomb beloved of aunties at parties is advocaat in English and adwokat in Polish.
Beteuterd means something like crestfallen. Both the Danes and the Norwegians liked it and turned it into betuttet which sounds even more crestfallen than the original.
Catechisatie, or religious education. According to the Meertens Institute the Dutch and Flemish weren't as fervent in their attempts to convert the inhabitants of their colonies to Christianity as the Spanish and the Portuguese but they gave it a good shot. The local languages in Suriname, the Dutch Antilles and Indonesia all have the word, along with a number of other religious terms. In Indonesian it became Katégisasi. The word bijbel, or bible, also made its way into Senegalese (bayibala-ya); the Dutch printed a bible in this language in 1740.
Doezelen, or being half awake, became the charming dusi mendusi in Indonesian.
Edammer, as the whole world knows, is a Dutch cheese. Among many other variants, it is évtam in Greek, Eidamsky syr in Czech, jubnat Idam in Arabic and in Denmark ejdammerost has also come to mean a round head.
Fluks, a sadly underused word meaning 'quickly', made it to Norway unaltered while the Swedes turned it into the catchy hux flux. In Portuguese Creole it became flenx.
Gesnap, a Flemish word for idle talk was picked up by Spanish soldiers during the Eighty Years' war (1568 – 1648) and became gaznápiro meaning silly goose.
Handelaar (trader), a Dutch word par excellence, became handelar in Indonesian and handler in American English (as in panhandler).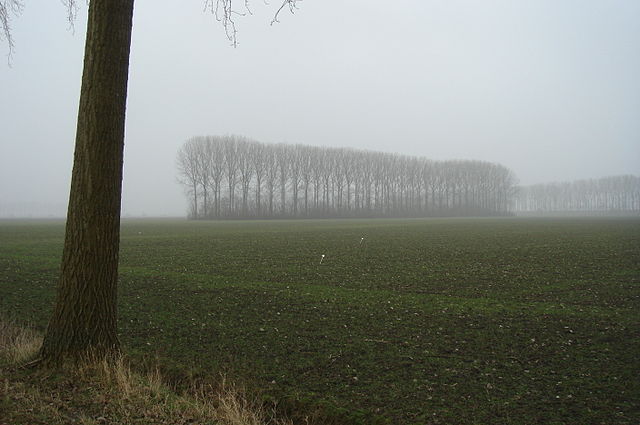 Inpolderen, an eminently exportable Dutch practice meaning to create land from the sea or a lake, became impadurinä in Rumanian.
Ja goed means affirmative, ok. In Indonesia this became yahut and took on the additional meaning of fantastic.
Klapschaats, a recent Dutch innovation to make speed skates even speedier, has been widely adopted and is klapskate in English, pattino clap in Italian and ko'nki-klapy in Russian.
Larie, or nonsense, became the much more interesting larifari in German. French dialect dropped an e but added meaning: lari is noisy revelry and confusion.
Mekkie is one of fifty surviving Dutch words introduced to the Indian Munsee-Delaware language, spoken in the North American Delaware region in the 17th century (where it is still spoken today by some older people). Onamatopoeiacally, the Dutch settlers called a sheep a mek or mekkie and that is how it survived in Munsee-Delaware.
Netjes, a much used word meaning orderly, became néces in Indonesian where it gained the much jollier meaning of 'dolled up' as in ready for a night on the town.
Ontbijtkoek, the sticky ginger cake, unsurprisingly some may say, didn't do very well language-wise. The Indonesians presumably encountered it during colonial times and it lives on in their language as umbaykuk.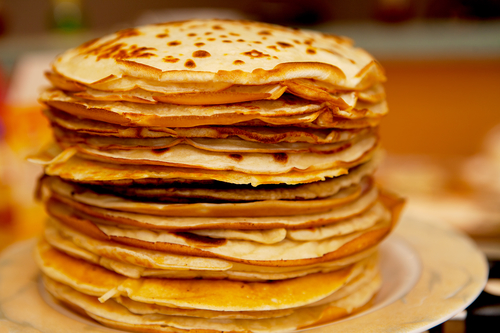 Pannenkoek, or pancake, did much better and there are variations of the word in many languages. It is the only Dutch word to appear in the Western-Abnaki language spoken (by a very few) in Canada. It also still survives in other Indian languages as the still very pancakey pan'kuk.
Q words, which the Dutch adopted from other languages, were all taken over by the Indonesian languages. Questionair became kwéstionér, for example.
Rollator, a walking aid for the elderly developed in the Netherlands, has made the transition to English, French and German without a hitch, except, one imagines, for changes in stress.
Schorriemorrie is a derogatory term meaning a 'bunch of ne'er do wells'. In Russian dialect it lives on as surimúry but there it means affairs of the heart and secret arrangements.
Trambel, or the bell on a tram became trémbél in Petjoh, a creole language spoken in Indonesia. It means a woman who talks incessantly!
Uilenspiegel is a hero of Flemish folklore and lives on in French as espiègle which denotes harmless fun.
Vlaams, meaning from Flanders, became Flämsch in German where it took on the meaning of gruff and coarse. In Rumanian it became felendreş, meaning fine cloth which the weavers of Flanders were famous for.
Winst means advantage or profit and in Norwegian the meaning of vinst is just that. But it's an interesting process that turns the word – in Indonesian (Bahasa Prokem) – into wins meaning 'an attractive teenage girl who consorts with older men for money', as the Meertens Institute puts it.
X see Q
Y see Q and X
Zopie is an old word meaning alcoholic drink. The Dutch still use it in Koek en Zopie, or the food and drink served when the Netherlands puts its skates on. It also figures in Warau, a language spoken by the Indians of the Orinoco Delta and formerly spoken in Gyuana and Suriname. According to the Meertens Institute zoopje was used by the Dutch to oil the trading wheels.
Thank you for donating to DutchNews.nl.
We could not provide the Dutch News service, and keep it free of charge, without the generous support of our readers. Your donations allow us to report on issues you tell us matter, and provide you with a summary of the most important Dutch news each day.
Make a donation