Housing students and start-ups: home is where the bath is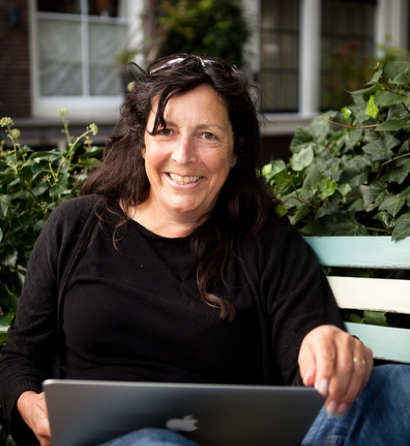 The Netherlands wants to encourage start-ups, keep its international students and be a magnet for global talent. But we seem to be incapable of coming up with a solution to the shortage of housing for people on lower incomes, writes DutchNews.nl editor Robin Pascoe.
One of the landmarks of being a parent is the day the last of your fledglings has flown. I'm not talking about the practically obligatory travelling in South America or Asia, but the bags and boxes in the hall which say your baby is off to college or university and, basically, won't be coming back.
It's the time when you can finally pack up of those old mugs and plates you've been keeping for the kids, dig out the wrong coloured towels and start thinking about what you will do, one day, with their old room.
No bath
We got used to the new routine pretty quickly and look forward to our children's visits, which consist of spending long periods in the bath – no bath at the student house – and eating take-aways in front of the telly. Student houses, in Holland at least, seem to be very strict about sit-down dinners at 7pm.
Life rumbles on like this for a few years – more old bits of furniture head for Delft or Leiden – and then that awful day comes. Their degree course is coming to an end and they mention moving back in. Do not be flattered that they miss your cooking and your collection of bathroom lotions and potions. It's just that, in the Netherlands, they don't really have a choice. There is, in Amsterdam at least, no alternative.
Scarcely a day goes by without housing and house prices being in the news in one way or another. And rental property for students, ex-students and all those youngsters working for start-ups – the ones the government is so keen to encourage – is non-existent, unless they are earning the sort of salary their parents are making.
Low earners
Dutch housing policy has for decades been skewed in favour of low earners and has created a generation of older tenants who have nice salaries but never moved from their cheap flat because no one ever asked them to. Today, 600,000 people are living in rent-controlled property that technically they earn too much to live in.
The government has been trying to tackle this by allowing landlords to whack up the rents for people earning more than the rent-controlled threshold of €34,000 in the hope they will move out. But, so far, it has not worked. And why would you move when you'd be swapping your cosy little apartment that costs you no more than €710 a month for a cosy little apartment costing at least €1,000?
The non-rent-controlled sector is, of course, an option. But what ex-student can afford to pay €1,000 a month for a tiny flat with one bedroom? Housing agencies and institutional investors frown on groups of youngsters so they can't even share with a friend to pay the bills. Nor can they buy a place, unless they have rich parents who can help, because they have no savings and don't meet official income requirements. So the students and the ex-students and the youngsters starting out on their career ladder are stuck.
Some housing corporations and investors are waking up to the problem. Rochdale, for example, has devised a contract allowing a group of friends to share without meeting high salary expectations. Other initiatives like The Student Hotel offer a stop-gap for international students on generous grants and young professionals on short-term contracts, but are out of the financial reach of most Dutch students and people on minimum incomes.
Single person units
The government has launched an initiative to transform existing buildings, mainly surplus offices, into what it calls 'residential units'. And Amsterdam is busy encouraging housing corporations and developers to build mini-homes for singles. One project just launched involves building hundreds of single person units of around 20 square metres in the west of the city.
But rather than focus on building ever-smaller homes for single people, why not build homes with four or five bedrooms instead. They can be lived in by a group of friends, by students, by families and, when the population demographics change, by a group of elderly people with live-in carers.
After all, in most countries, flat sharing when you are a student or starting out in your professional life is the norm. Anything, surely, is better than coming home to mum.
A longer version of this column first appeared in the Xpat Journal
Thank you for donating to DutchNews.nl.
We could not provide the Dutch News service, and keep it free of charge, without the generous support of our readers. Your donations allow us to report on issues you tell us matter, and provide you with a summary of the most important Dutch news each day.
Make a donation