'It's hard to beat pottering about in a boat in Giethorn on a sunny day'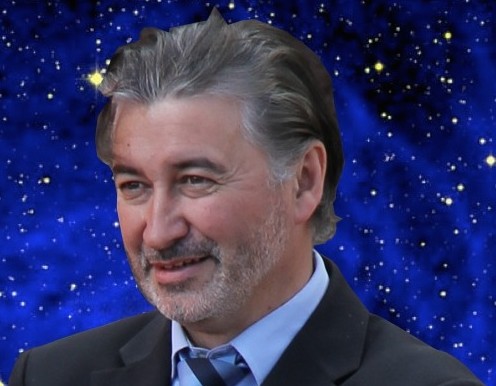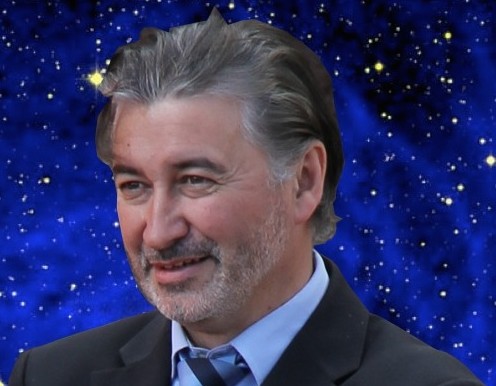 Mike Garrent, 51, is an astronomer and heads up the Netherlands Institute for Radio Astronomy (Astron). He's been in the country for 19 years and has even taken up mudwalking but he still misses Scottish food.
How did you end up in the Netherlands?
I moved here from the University of Manchester (Jodrell Bank) to take up a job at JIVE (Joint Institute for VLBI in Europe) in Dwingeloo.
How do you describe yourself – an expat, lovepat, immigrant, international, etc?
I guess I'm an expat – my roots in Britain are still important to me.
How long do you plan to stay?
Well, I've been here for 19 years. In my field of research, moving around the world is fairly common, so who knows what the future holds, but for the moment I'm very happy to be here.
Do you speak Dutch and how did you learn?
Yes, I speak Dutch. When I arrived in the Netherlands, my boss sent me on a 5-day intensive Dutch course. My brain was completely saturated by day two so I didn't learn very much but it was an expensive course, so I felt duty bound to attempt to speak Dutch when I got back to work.  So almost from day one I was speaking Dutch with our administrative and secretarial staff – it never bothered me that my Dutch was awful – I just kept on trying. For the last five years, I've had the best teacher in the world – my Dutch partner Miriam!
What's your favourite Dutch food?
I like Dutch cooking using simple but high quality food products. I haven't been converted to raw herring, a broodje kroket or patat oorlog yet, but from the word go I liked pea soup, and I am beginning to take to bitterballen and some kinds of drop.
What do you miss about back home?
I miss the shops, supermarkets, Scottish food (slice sausage, tatty scone, fruit pudding, crumpets, empire biscuits, iced ginger bread, deep fried pizza/chicken), liberal opening times, thick weekend newspapers, mountains, the countryside, proper pubs and warm beer. Fortunately, the internet means I can listen to Scottish radio – I'm a huge Glasgow Celtic fan. In the evening I always listen to the local football talk shows – I love listening to the locals calling in – it keeps me in touch with home and the people there.
How Dutch have you become?
I'm pretty well ingeburgered – especially so over the last few years with a Dutch partner. I like the Dutch language and the people very much but I would never swap my British passport for a Dutch one, not unless the UK opts out of Europe of course!
What's your top tourist tip?
It's hard to beat pottering about in a boat in Giethorn, near Meppel, on a sunny day. And every year I also go for the wadlopen (mud walking) to Ameland, one of the islands in the North Sea – it's a good workout but the reward at the end is to land on what has to be one of the best beaches in the world!
Tell us something surprising you've found out about the Netherlands.
People in the Netherlands look outwards a lot and are very influenced by what is happening in other countries. Of course this is a good thing, but sometimes they are surprised to find that a lot of important things are happening much closer to home.
If you had just 24 hours left in the Netherlands, what would you do?
I would get all my friends and family together in my kitchen, and make them all one of my special Indian curries, washed down with copious quantities of some excellent Italian wine!
Mike Garrett is director of the Netherlands Institute for Radio Astronomy (Astron) and a professor at Leiden University.
Thank you for donating to DutchNews.nl.
We could not provide the Dutch News service, and keep it free of charge, without the generous support of our readers. Your donations allow us to report on issues you tell us matter, and provide you with a summary of the most important Dutch news each day.
Make a donation