Partner content
How to buy a house in the Netherlands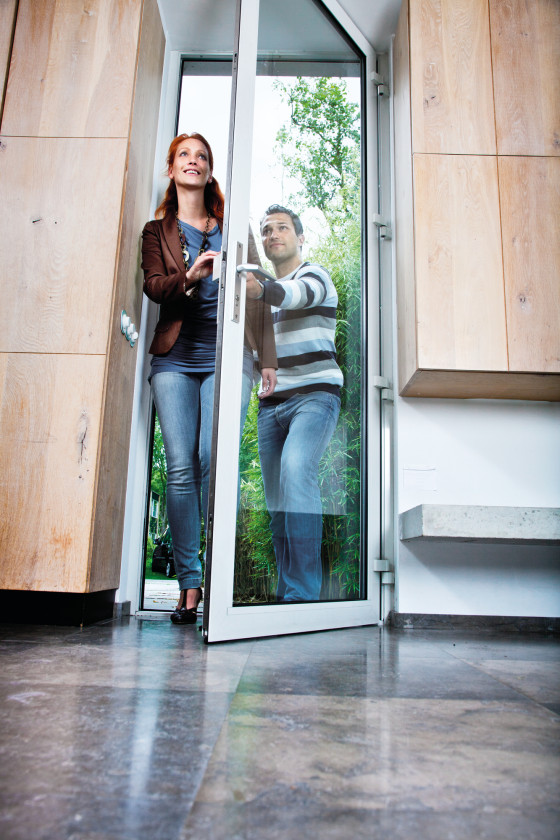 Finding somewhere to live is one of the most difficult issues expats in the Netherlands have to deal with. Buying a home is certainly an option and may be even more interesting than renting. But there are conditions attached and customised advice is essential.

'Did you know that the procedure for buying a house here is different from the way it is abroad? In other countries, you often need to apply for a mortgage before you start to look for a house. But in the Netherlands, it's the other way around,' says Susan Mulders, mortgage advisor at ABN AMRO International Clients in The Hague.
It is exactly these differences between countries and clients that make Susan's work so varied. 'You have to deal with new clients, new situations and new houses every time. It's wonderful to look at Funda together with the client. I really do everything I can to ensure that they actually can buy their dream home,' she says enthusiastically.
Together with six colleagues Susan mans the ABN AMRO office in the Shell headquarters in The Hague. Most of her clients work there. 'For them it's ideal to be able to come along with financial questions during working hours.'
Foreign languages
Shell's employees come from many different countries, including England, India, the United States, Germany, France and Russia. So naturally its useful that ABN AMRO International Clients Desk staff have a lot of experience in looking after international clients and are able to talk to them in English or some other foreign language.
'The reasons why they drop in at our office vary enormously, from replacing a bank card and taking out insurance, to mortgage advice, which is my own specific field,' Susan says. 'I arrange the mortgage and advise on everything that surfaces during the purchase of a house. I also discuss subjects like insurance and pensions with clients. I certainly know what it's necessary to know, but if something like this really needs to be arranged, a colleague who specialises in such matters will get in touch with the client. All of us here are experts on expats, but we each have our own field.'
Different laws and regulations
Every country has its own laws and regulations, including when it comes to buying a house and this is where expert knowledge comes in.
'Most clients are highly educated and are clued up about financial matters. But exactly what the rules are on buying a property in the Netherlands, that's a different story, Susan says. 'And that also applies to opening a bank account or taking out insurance, for example. That's why advice is so important, and in a language you understand.
'Many of my colleagues here and elsewhere in the Netherlands have lived and worked abroad themselves. We therefore know from experience the obstacles that expats encounter. What is difficult, what is different? And also how we can smooth the way for them. I have noticed that clients appreciate this awareness and attention. When a client is happy that makes you feel good, too. Then you cycle home with a smile on your face.
Deposits
One of the biggest differences between buying a house in other countries and the Netherlands is the size of the deposit, you need. 'In England, for example, you must first put down a sizeable deposit before you can raise a mortgage on your prospective home,' Susan says. 'So clients are often pleasantly surprised that in the Netherlands you can borrow up to 103% of a property's market value.
This means that for many, their dream home is no castle in the air. What's more, here they can often also pay all the associated costs with taking out a mortgage as well.
'That clients get more than they had expected is of course wonderful,' Susan says. 'I would therefore like to say to expats: just come along to International Clients and speak to me or another mortgage advisor without any obligation. We are experts on expats and will do everything we can to make you feel at home here. In your own Dutch home.'
A quick look at the financials
If a house costs, say € 350,000, the maximum amount you can borrow under current Dutch rules is 103% or € 360,500.
There are also costs associated with taking out a mortgage. Transfer tax, 2% of purchase price will be €7,000. On top of this will come legal fees of around €1,500 and the bank's consultancy fee of, say, €750.
Added up, the costs come to € 9,550 which when subtracted from the mortgage, still leave € 350,950 – enough to cover the purchase price of the property (€ 350,000) plus any unforeseen expenses.
What conditions does an expat have to meet?

At least six months' residence in the Netherlands
Permanent employment contract or
Letter of intent* or
Details of income in the past three years

* In a letter of intent, the employer declares that subject to the employee continuing to perform satisfactorily and the company circumstances remaining unchanged, the employer intends to change the employee's employment contract into a permanent employment contract. 

More information?
Please visit abnamro.nl/house.
Or call: 0900 – 8170 (you pay your usual call charges set by your telephone provider) or from outside the Netherlands: +31 10 – 241 1723.

Thank you for donating to DutchNews.nl.
We could not provide the Dutch News service, and keep it free of charge, without the generous support of our readers. Your donations allow us to report on issues you tell us matter, and provide you with a summary of the most important Dutch news each day.
Make a donation