Translating the Dutch constitution into Arabic is a waste of money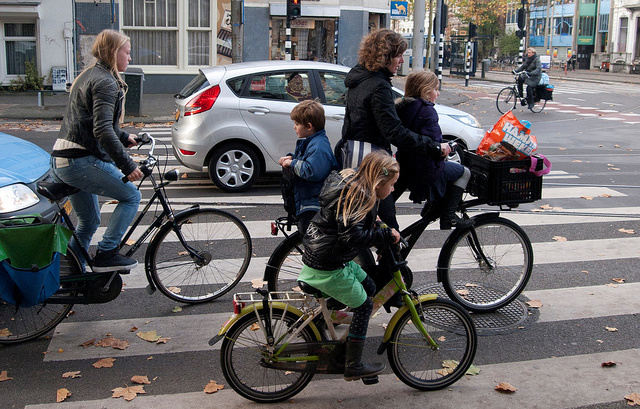 An Arabic translation of the constitution – no matter how riveting – won't shed much light on the rules of our society, writes Reinout Wibier, professor of civil law at Tilburg University.
Home affairs minister Ronald Plasterk wants to give refugees a copy of the Dutch constitution in Arabic. 'These people are coming to a country they know nothing about. I think it's right to tell them about the basic rules in our society in their own language,' he says. It leaves you wondering if Plasterk has ever leafed through a copy himself.
In the first place, there's nothing in the constitution about the basic rules in our society. There's all sorts of other stuff in the constitution, such as the fact that we are all equal before the law (article 1, the ban on discrimination) and other basic rights, like freedom of speech and religion.
Law making
Refugees will be pleased to read that the Netherlands won't lock them up for belonging or not belonging to a religious group, but I have a feeling they sort of knew that already or they wouldn't have come this way.
Apart from that, the constitution contains a lot of constitutional rules about how laws are made by the government and parliament, and that the government is made up of the king and his ministers. All very interesting but hardly the thing for refugees trying to find their way in Dutch society.
The perusal of the constitution without any legal background knowledge is a useless exercise anyway. Take article 7, par. 1, about the freedom of the press. 'No person needs previous permission to express thoughts or feelings by means of the press, subject to that person's responsibility before the law.' In order to understand exactly what you can and cannot do according to this article, you will have to study the necessary jurisprudence and quite a lot of legal literature.
Extensive study
The freedom of religion article (6, par 1) is even worse. If a person feels it is his right based on his religion to demolish a bus shelter because of an offending ad (to mention an absurd scenario), an appeal to article 6 won't help him in a court of law. The constitution wasn't written for the interested layman (whether refugee or born and bred in this country) and the contents are far too complex to put into the right context without extensive study.
But even if these two hurdles could be taken, handing out a translation of the constitution remains an exercise in futility. What a refugee need is advice on how things work here, practically and socially. How people interact. How you present yourself during a job interview. How a 3pm appointment with a council official means you present yourself at the reception desk at 2.55pm, where you don't shake hands with the receptionist but do with the civil servant in question.
Social guide
They need to know what the mores are at the supermarket (put it all in a basket, then put it all on the conveyor belt, don't open prepacked rice and spaghetti packs to weigh out the amount needed). They have to find out which subjects are okay to talk about in company (the weather, the national football team, the children, the song festival) and which questions are best avoided ( how much do you earn?, what religion are you?, aren't you afraid your wife will have an affair with a work colleague?).
If only the basic rules of our society were so easily accessed and that a law encompassed them all. The minister would do better to budget for a social guide to the Netherlands (and have it translated into Arabic), or Dutch classes for refugees. Doling out a translation of the constitution is a waste of money.
This article appeared earlier in the Volkskrant
Thank you for donating to DutchNews.nl.
We could not provide the Dutch News service, and keep it free of charge, without the generous support of our readers. Your donations allow us to report on issues you tell us matter, and provide you with a summary of the most important Dutch news each day.
Make a donation