Refugee crisis requires decency, not political point-scoring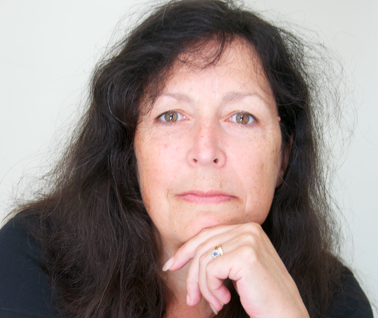 The current refugee crisis is not about being for or against asylum seekers, but about being decent human beings, writes DutchNews.nl editor Robin Pascoe.
There is something particularly sick about a group of men in balaclavas attacking a sports centre where 150 refugees, including 51 children, are living for a few days.
That this happened in Woerden, a nice little town near Utrecht which can trace its roots back to Roman times, is even sadder. Because Woerden represents a sort of quintessential Dutchness and what happened there says a lot about the mood of the moment.
The attack was not only cowardly but shows just how cruel some sections of our society have become.
Last week Elsevier magazine – which is far from left-leaning – published a round-up of incidents against refugees over the past few weeks. A banner hanging from a bridge over the A15 motorway reading 'refugees not welcome' and 'shut the borders'. Swastikas painted on a hospital which may become a refugee centre. A threat to burn down a town hall if refugees are allowed to live in the locality. Rich people clubbing together to buy land to stop a refugee centre being built. Demonstrators carrying banners with 'go home. Holland is not your country'. A house in Deventer allocated to a Syrian family daubed with 'own people first'. It is a long and nasty list.
Decent
I don't for one minute believe that the majority of the good folk of Woerden or the Netherlands agree with the behaviour of a handful of thugs and banner-wavers. The Dutch are, in general, decent and generous people. But those with good hearts and good intentions are being swamped – not by refugees, but by people out to cause trouble, not to make the best of a difficult and complicated situation.
Last weekend, right-wing rabble rousers from Britain and Germany came to Utrecht to stir up trouble, and our own blonde bombshell Geert Wilders is about to head off to Australia to do the same thing.
But then who needs Geert when we've got Halbe Zijlstra, party leader of the VVD, spouting utter rubbish in the newspapers and on TV about plans to stop refugees getting free cosmetic surgery in Dutch hospitals?
The heir-apparent to the VVD leadership thinks refugees should be happy with a few euros a month and a home in a converted shipping container. They should not, he says, be allowed to have their eyelids lifted or their breasts enlarged at Dutch taxpayers' expense – a crass, fatuous and absurd statement which shows just how low some people will sink to score points.
If not exactly forgivable, this VVD stance is perhaps predictable. But what are we to make of the Labour party which yesterday voted in favour of the VVD's 'more sober' approach towards the refugees? Should we take solace from the fact that Labour party leader Diedrick Samson at least had the decency to look shamefaced defending his party's support?
Point-scoring
But this is not a time for political point-scoring and trying to out-Wilders Wilders. This is a time for politicians, indeed for all of us, to work together and to treat refugees with decency, no matter how they got here or why they came.
How must those people in Woerden have felt when thugs dressed in black tried to force their way into their temporary home?
If you've left your old life and fled from a country which has been torn apart by brainwashed and murderous nutcases, all you want is to live without the fear of violence and bombs and for your kids to go to school and have a future.
Some refugees will go back, some will move on and some will make their new home in the Netherlands. Trying to discourage them by making their unhappy lives even more uncomfortable is not the way decent human beings behave.
Thank you for donating to DutchNews.nl.
We could not provide the Dutch News service, and keep it free of charge, without the generous support of our readers. Your donations allow us to report on issues you tell us matter, and provide you with a summary of the most important Dutch news each day.
Make a donation