10 buildings worth a visit during Dutch Heritage Weekend
Saturday is the start of Dutch National Heritage Weekend when over 4,000 listed buildings up and down the country open their doors to the public. Some of these remain firmly closed during the year but on this occasion the owners grant a privileged peek to the curious. And the best thing is it's absolutely free!
This year the organisers of the Open Monumentendag have chosen to highlight the arts & crafts movement. This is where DutchNews would go if it could be in ten places at once.
1. Menkemaborg, Uithuizen
A stunningly beautiful estate from the 17th century, choc-a-bloc with artefacts of the time and impressive architectural features. The garden was re-created using the original design from 1705.
Sat 10am – 5pm
2 Atelier Roland Holst, Oude Buisse Heide, Noord Brabant
It doesn't really get more artsy and craftsy than this. This hobbit house of a little studio was designed in 1918 by the Netherlands' first female architect Margaret Staal-Kropholler for artist Richard Roland Holst and his politically active, poet wife Henriëtte Roland Holst. Roland Holst loved the design and told Staal-Kropholler: '(..) There's nothing about it I don't like. It's lovely and rural and practical at the same time and I wish it was there already on that beautiful spot on the edge of the wood.' The studio is still used by artists and descendants of Roland Holst but is also in use as a holiday let.
Sun 11am-5pm
3 The Jan de Jonghuis in Schaijk
This is an example of the so-called 'Bossche School' of which architect Jan de Jong was the main representative: a starkly classical style with a strict emphasis on proportion much used in the Dutch church architecture of the time. 'DISPONERE MOLEM CONDECET SAPIENTEM ET ORDINARE STRUCTOREM SPATIA CORPORI TECTUM MENTI PARARE STRATUM' was De Jong's dictum which is cut into one of the stone lintels of the house. It means roughly that a home needs to be a roof over your head but also a place conducive to contemplation.
Sat & Sun 1pm – 5pm
4 The Talens paint factory, Apeldoorn
It's actually Royal Talens, an honour bestowed on the paint makers in 1949 by queen Wilhelmina who dabbled in art and used Talens products. Just how many great works of art have been made using Talens paint is unknown but the factory has been going for a hundred years so it can be rightfully called a monument to art.
Sat 10am – 5pm
5 Radio Kootwijk
Radio Kootwijk is a broadcasting station built in 1923 in the middle of the Veluwe national park. In 1929 its international telephone service was inaugurated by queen mother Emma whose words to the Dutch colony of Indonesia were 'Hello Bandung, can you hear me?'.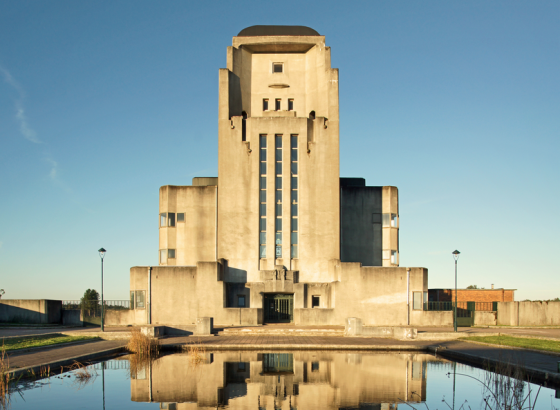 The station was decommissioned in 1982 with the arrival of satellite communication. The building is a great example of 1920s architecture. There are guided tours and an exhibition to explain the building's history.
Sat & Sun 10am-5pm
6 Kasteel Huys Heyen, Heyen
Yes, it's one of those, a private pile from the 16th century. It was built by the Spaenrebock family who went on to live in it for centuries. The house was shot to bits by the Germans during World War II but in 1949 artist Peter Roovers bought and lovingly restored the stronghold on the Meuse. Of the historic interior nothing remains but the history of the house makes up for that. Ask the owners to show you the little window in the dungeon, they'll know why.
Sat&Sun 11am – 5pm.
7 Huis Deenik
This house in Amsterdam dates from 1882 and was built as a calling card for builder Zeeger Deenik. Architect I Gosschalk was given plenty of scope for crafts: the façade unites wood, brick and fancy plasterwork.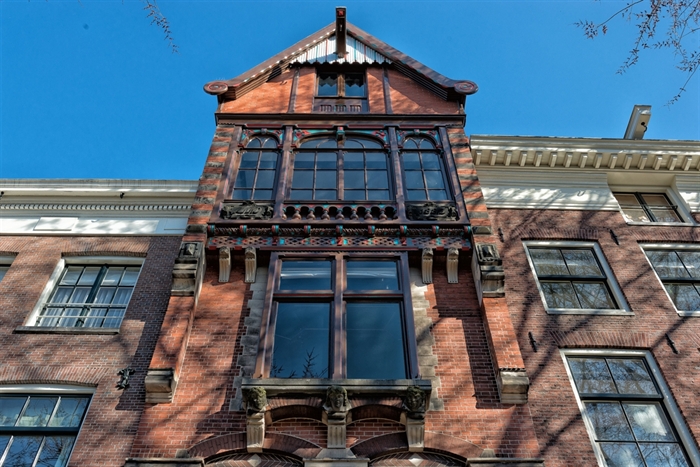 The painted interior of the main room is a beautiful example of 19th century arts & crafts. For more listed buildings open in Amsterdam go to the website.
Sat & Sun 10am – 5pm
8 SS Rotterdam
Now a hotel and restaurant, the SS Rotterdam was once the flagship of the famous Holland-America Line. Between 1959 and 1997 the ship made over 1,000 voyages. Its pristine '50s interior should be enough to entice you aboard. For more listed buildings open in Rotterdam go to the special website.
Sat 10am – 5pm
9 The Westkapelle lighthouse
This splendid building didn't start out as a lighthouse but as a church tower which accounts for its un-lighthouse like exterior. You can climb all the way up to the top, or go towards the light so to speak. It's only 8 (eight) floors, or 53 meters. The view is spectacular.
Sat 10am-5pm
10 The Fundatie van Renswoude
In 1754 Maria Duyst van Voorhout, a so-called 'vrijvrouw' or member of the aristocracy, left her considerable fortune to a foundation which had to make sure that 'the cleverest, most intelligent and most capable youngsters should be selected to learn mathematics, drawing, painting, sculpting and "oeffeningen in sware dijkagien of dergelijke liberale kunsten"', by which she meant building dikes and other useful public works.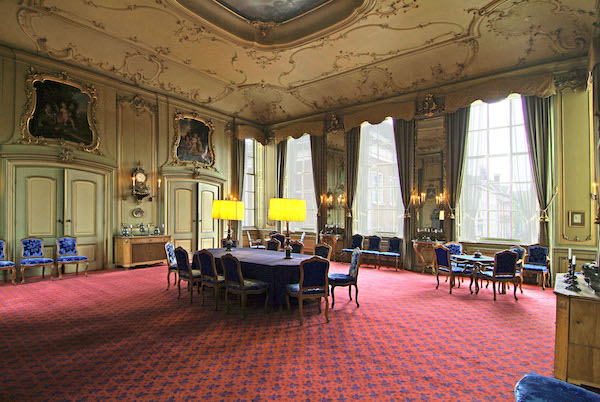 The foundation still supports youngsters who, for some reason or another, cannot get a grant for a university education. The building that houses the foundation retains many of its original 18th century features.
Sat 10am – 5pm
Thank you for donating to DutchNews.nl.
We could not provide the Dutch News service, and keep it free of charge, without the generous support of our readers. Your donations allow us to report on issues you tell us matter, and provide you with a summary of the most important Dutch news each day.
Make a donation