'She was built to sail any ocean and that's what we're achieving'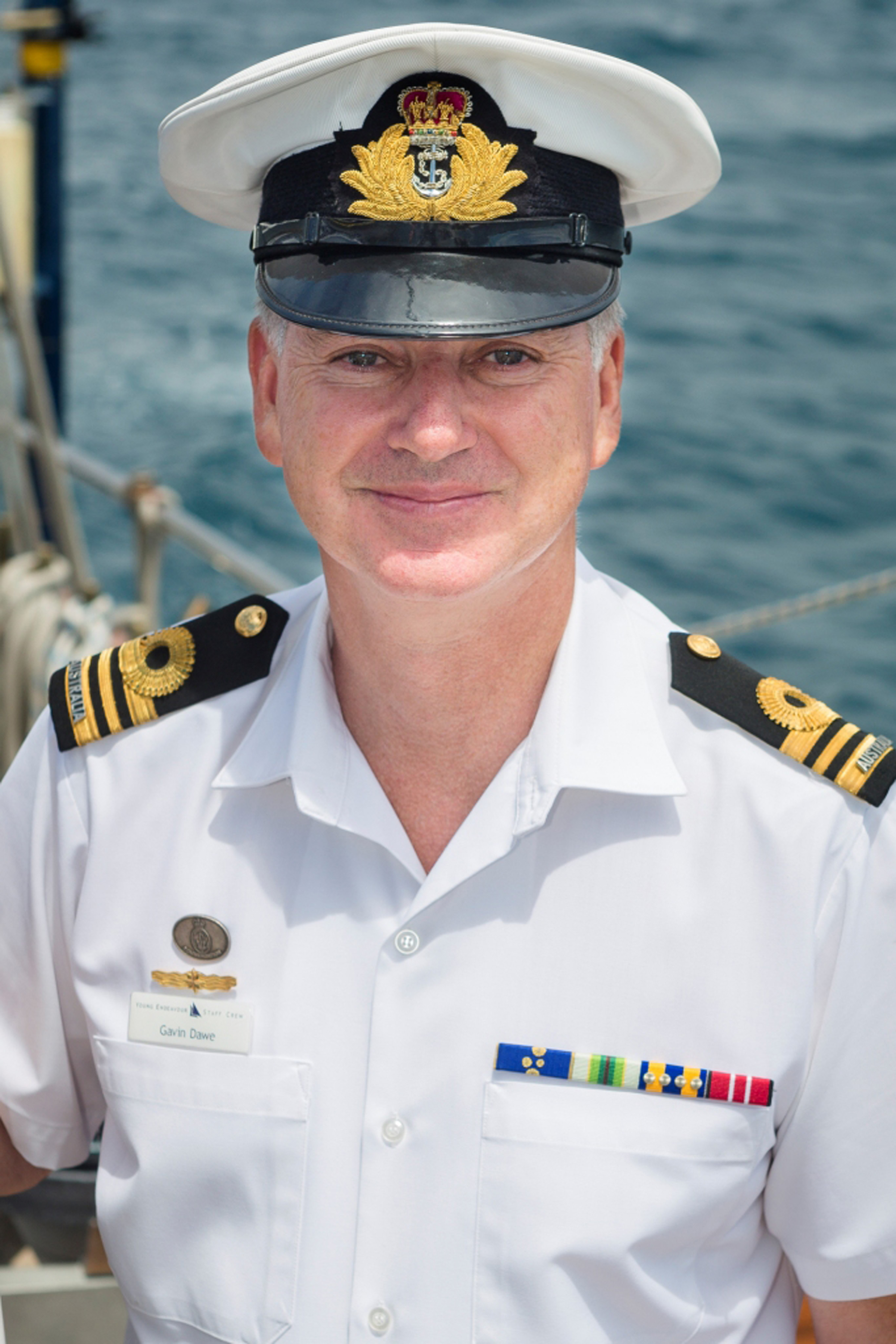 Commander Gavin Dawe is in charge of the Young Endeavour, a tall ship from Australia that's currently sailing towards the Netherlands for SAIL Amsterdam. It's also in the middle of an historic year-long journey around the world.
In this interview, Dawe tells Brandon Hartley about everyday life on the high seas, the dangers his crews have encountered so far, and whether or not there's good coffee on board the ship.
What's life like on board the ship while you're out at sea?
Well, things haven't changed that much since the old days. We keep watches. Normally, our crew does three per day and eight hours per watch. That can involve helming, a little bit of navigation, keeping lookout, or setting and tending to the sails.
We also have other activities on our programme which focus on teaching people about communication, leadership, teamwork and those sorts of things. We're very conscious of giving [the crew] plenty of downtime, otherwise they'd get very tired.
Do you have a traditional 'crow's nest' up on one of the masts for crew members on lookout? Like the ones featured in films including the Pirates of the Caribbean series?
No, we don't. Instead, we post people on the bridge and they have to do lookout through all kinds of weather. We have two people keeping an eye on things below with binoculars. We also have modern navigational tools like GPS, a radar system and electronic charting. So we definitely have a good idea of what's going on all around us.
As part of the Young Endeavour's year-long journey around the globe, you're working with various different young crews. What's it like to deal with an inexperienced crew versus a more experienced one with years of experience under their belts?
It's really rewarding. When we get our crews they may not know much or have only done a little bit of sailing. As our voyages progress they gain knowledge on how to sail the ship, how to set the sails themselves, how to navigate and lots of other things. From our perspective, it's very rewarding to see how people develop while we have them on board.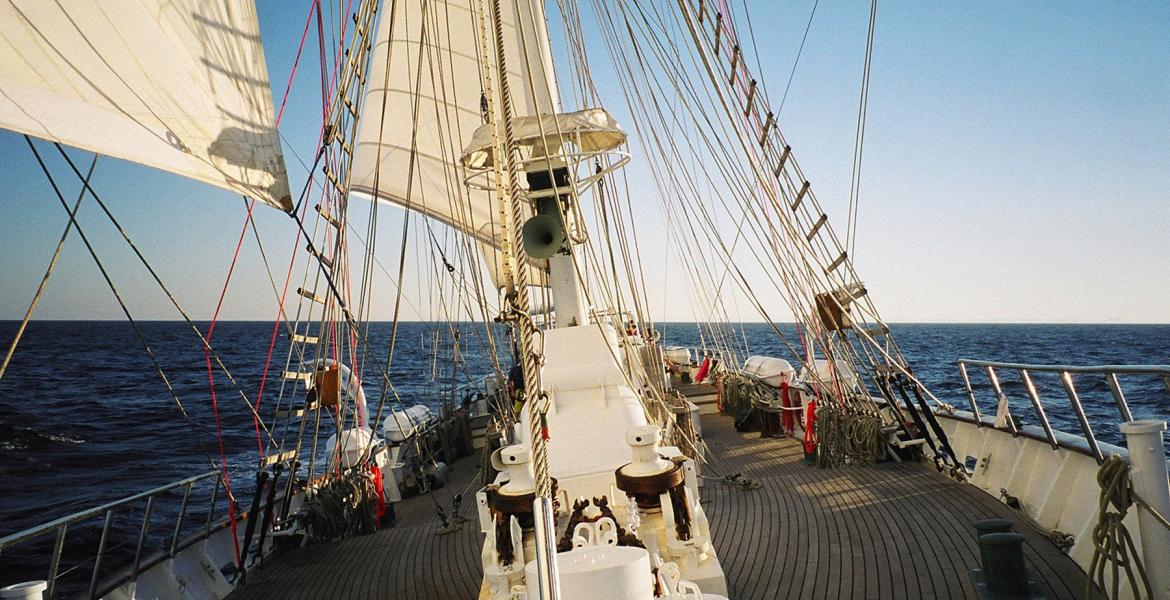 Life on board the Young Endeavour must be very different to life on board a similar ship back in the 16th or 17th centuries. You mentioned the ship has modern technical equipment that helps your crew navigate, but what about other stuff like wifi? Can you watch satellite tv while you're out to sea? Surf the internet?
We have broadband which allows us to communicate with our team back in Australia 24/7. With our crew though we emphasise that they really don't need modern technology like mobile phones and computers. It's all about spending time together and learning about the ship. We try to get them away from all modern technology as much as possible but we still rely on modern communication aids.
So no hot showers, espresso machines, or anything like that?
We do have hot showers. We're lucky to have fresh water on board. The crew doesn't have an espresso machine but we members of the staff do because we couldn't live without fresh coffee. [laughs] They do get looked after very well while they're on board. We have a chef and the food is amazing. We don't deprive them of very much.
I think many people would assume you have to make do with MREs, those ready-made meals that soldiers use while they're out in the field.
No, nothing like that. We have a full galley and a chef who's just brilliant, and bakes fresh bread every day. For each meal we have a choice of three to four dishes and there's always fresh salads and fruit. The food on board is just amazing.
What sort of dangers do you run into while you're out at sea? Do you have to worry about modern day pirates? Sharks? Angry whales like Moby Dick knocking the ship over?
When we were planning the overall voyage we made sure to avoid any known pirate areas. We actually like to see whales and we haven't had any problems running into one. When we were down in the South Pacific we saw a blue whale. Sometimes, when the weather is really good and there's no wind, we may stop the ship and have a swim. We haven't really experienced any problems with sharks either.
The biggest challenge is bad weather. We can encounter some really severe weather. Getting through those conditions can present some big challenges but the ship is extremely strong. She was built to sail any ocean in the world and that's what we're achieving during the twelve months we're away from Australia.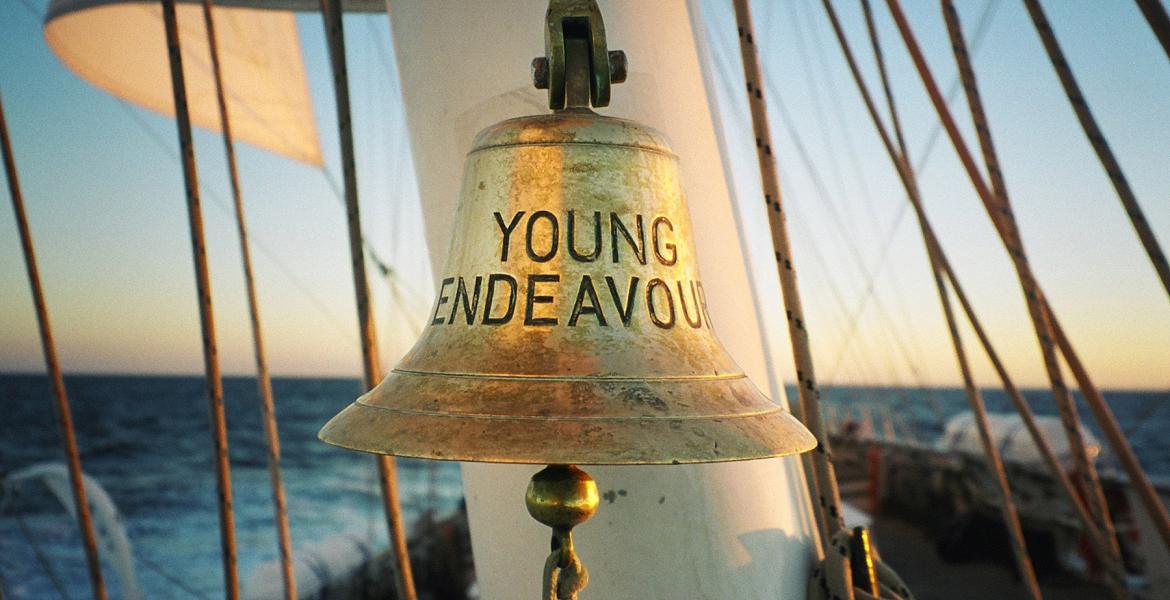 So what do you do when the ship encounters a storm? Do you have to batten down the hatches and hang on much the same way a crew in the 17th century might in the same scenario?
That's exactly right. We reduce sail or we put up storm sails and secure everything. Then we ride out the storm.
Any further adventures or exciting moments you would like to mention?
Rounding Cape Horn was very special for us. Not a lot of Australian ships sail around Cape Horn these days. When we came through the Strait of Gibraltar we got hit by severe weather and we had to turn back and return to Cádiz to fix some problems.
There was a lot of people smuggling going on in the Mediterranean so we tried to avoid those areas. We had to go through the Strait of Messina to make it to our next port on time. We had lots of adventures along the way.
What can visitors to the Young Endeavour experience while it's in port at SAIL Amsterdam later this week?
We'll have the ship open to the public so they can come on board and have a look around. We're always happy to tell people about our experiences, what we've seen since we left Australia, and how long it's going to take us to get back as well. Everywhere we've been everyone has been very friendly and kind. We've met lots of lovely people since we've been away from Australia.
You can learn more about the Young Endeavour by following its ongoing journey via its website [http://www.youngendeavour.gov.au]. Updates are posted regularly.
Thank you for donating to DutchNews.nl.
We could not provide the Dutch News service, and keep it free of charge, without the generous support of our readers. Your donations allow us to report on issues you tell us matter, and provide you with a summary of the most important Dutch news each day.
Make a donation