'Dijsselbloem is sidelining the democratic process'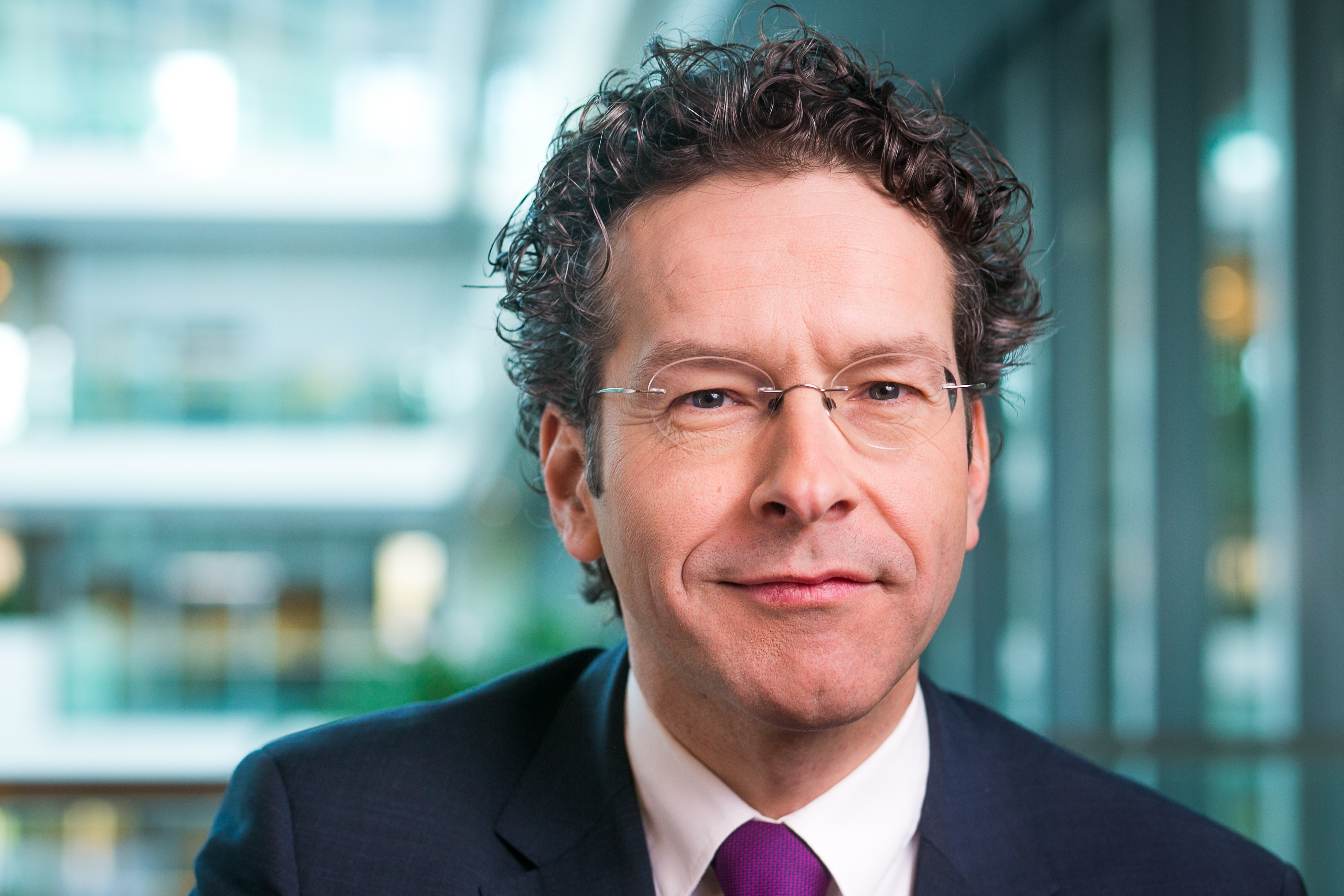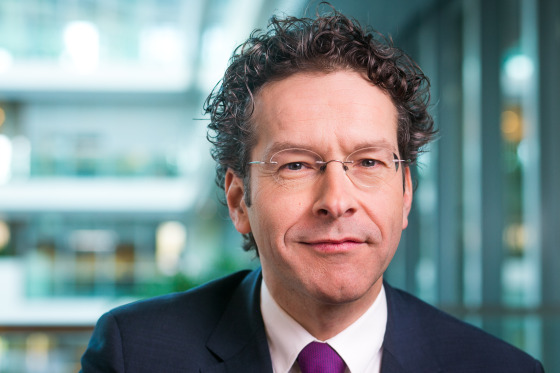 The Netherlands may be proud to have one of its own mingle with the high and mighty but the fact is that Jeroen Dijsselbloem is side-lining the democratic process, write David Hollanders and Merijn Oudenampsen.
Writer Milan Kundera distinguished two kinds of provincialism. The kind manifested by big countries ignores outside influences and favours its own. Small countries, however, show their provincialism by showing a great appreciation for what happens outside their borders. That outside world remains alien and unattainable, however, which is why small nations tend to embrace their influential figures as symbols of pride and stability.
Kundera was referring to writers but the same is true for politicians.
The re-election of Jeroen Dijsselbloem as chairman of the Eurogroup led to proud reactions in this country's press. 'He has the patience of an ox,' the Volkskrant proclaimed. The journalist, barely able to contain his enthusiasm, went on to describe the 'dominance of Holland'. The piece was accompanied by a picture of a cool looking Dijsselbloem towering over his colleagues.
With Kundera's words in mind such a reaction is not an unexpected one. But it's obstructing a proper reflection of what is actually happening.
Private creditors
In 2010 it wasn't Greece that was saved but the private creditors – from Deutsche Bank to ING. The troika operated like a collection agency. It took over Greek debt and has been trying to land the country with the bill ever since. The state comes armed with a weapon that banks don't have at their disposal: the threat to destroy the Greek banking system by the European Central Bank.
As everybody knows and the IMF have since admitted, the Greek debt cannot be paid back. However, the loss is not borne by the original creditors but by the European citizens. This effectively pits the Greek taxpayer and the non-Greek taxpayer against each other.
The fact that Dijsselbloem is part of this set-up is not really something to be proud of. If we look at his plans for the rest of Europe more questions arise. His agenda for Europe is set out in the letter he wrote to support his candidature and is a personal election programme of sorts.
Competitiveness
In his letter Dijsselbloem proposes further integration and centralisation of European economic policy in which 'competitiveness' is key. Part of the programme is the flexibilisation of labour markets, deregulation of product markets and pension and social security reforms.
Dijsselbloem wants a European framework of 'national competitiveness councils' managed by Brussels which will supervise these reforms and tell national governments what they can and cannot do. This is a programme with a clear political bias and one that, in a functioning democracy, should be put to the national vote.
What Dijsselbloem is proposing is diametrically opposed to anything his Labour party stands for and should be cause for action among its members. But this is more than an internal party matter. Whether left or right-wing, all citizens should be concerned. Where is the democratic mandate for what Dijsselbloem is proposing? He is part of the Eurogroup as a minister in a government which has pledged to reduce the powers transferred to Brussels. And yet here he is, making a case for a far-reaching convergence of economic policies and handing over more national powers to Brussels.
More influence
We are being told that Dijsselbloem's position will give us more influence in Brussels but the reverse seems to be true.
The Eurogroup is accountable to who exactly? It's an informal club with a foggy organisational structure. Its minutes are not accessible to the public. As Max van Weezel rightly noted in Vrij Nederland, national parliaments can ask questions in advance about what their ministers will propose in Brussels but they have no way of knowing what is being decided in the back rooms. Parliaments are being side-lined, a state of affairs which the Dutch Council of State warned against in 2013 when it said the strong increase of informal European coordination could have a detrimental effect on the democratic process.
To ignore this because our minister is rubbing shoulders with the great and the good is provincialism of the worst kind and one that no country should display.
David Hollanders teaches finance at Tilburg University. Merijn Oudenampsen is a sociologist and political scientist.
This article was published earlier in the Volkskrant
Thank you for donating to DutchNews.nl.
We could not provide the Dutch News service, and keep it free of charge, without the generous support of our readers. Your donations allow us to report on issues you tell us matter, and provide you with a summary of the most important Dutch news each day.
Make a donation