Can we please vote for something that really matters?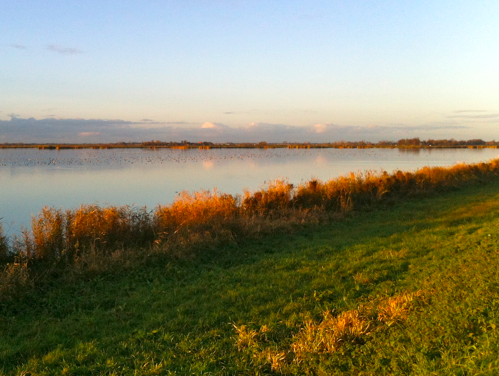 Peter Paul de Vries thinks water boards are important but he would prefer to vote for a new mayor, or the head of the national bank. And against deals with criminals.
Justice ministers Ivo Opstelten and Fred Teeven have stepped down. Proof of the payment of 4.7 million guilders to drugs dealer Cees H. surfaced and both politicians were caught fibbing.
Whether they meant to or not is irrelevant. All this fuss about a receipt is obscuring what really matters: should the Dutch state hand over huge amounts of money to known criminals? What sort of example is that? Are we telling our children that criminality is a viable career choice? After all, the money's great and if you play your cards right the government will give you a couple of million to boot.
Meanwhile hundreds of thousands of people are filling in their tax returns: mind you do it honestly! Sure.
Health minister Edith Schippers thinks the appearance of the receipt just before an election is a little too convenient. How sweet. But Edith, that doesn't mean what they did was right, does it? Fibbing about the amount was wrong. And paying out 4.7 million to criminals is even worse.
Elections
Edith is right, however: the upcoming elections are incredibly exciting and it'll be a close-run thing. These are the provincial elections, no less! There's something for everyone. Forgiving voters in Limburg, for example, can vote for Jos van Rey of the People's Party of Limburg.
But the most exciting elections are for the water boards. Lots of people think managing water is not very important but those people would be wrong. As you know, the VVD would like a big disparity in water levels. The Catholic half of the CDA wants holy water. The PVV wants the Greeks to pay up so we can strengthen the country's defences against the sea and Labour wants level water tables throughout the country.
Such is our democracy. It's all about perception, fed by the small thud of our voting card dropping through the letterbox. Yay, I can vote! About water boards!
Why can't I just take it for granted that there are professionals in place who mind our dikes and filter our sewage at a reasonable price? How I would like to vote on stuff that really matters to me. Who will be the next mayor in my town or village, for instance. Or the new CEO of the Dutch National Bank. And, yes, even on whether or not the justice department should do deals with criminals. What I would vote? Against, that's what.
Peter Paul de Vries is a columnist for BNR Nieuwsradio and head of corporate finance firm Value8.
Thank you for donating to DutchNews.nl.
We could not provide the Dutch News service, and keep it free of charge, without the generous support of our readers. Your donations allow us to report on issues you tell us matter, and provide you with a summary of the most important Dutch news each day.
Make a donation