The Netherlands and fair trade – from coffee to bank notes and local councils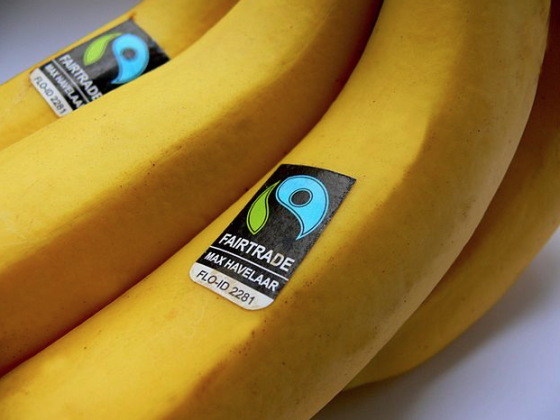 Most of us know how the Netherlands made its riches in the Dutch golden age – thanks to its strength as a trading nation – but hundreds of years later a new trading narrative seems to have grown out of the embers of that legacy – fair trade – writes Cathy Leung.
Simply put, fair trade is a system of producing and selling goods that ensures the people selling them receive a fair price. During the 1940s to 1960s, mostly craft items from supply chains in developing countries began to be sold in churches and charity shops like Oxfam in the UK, and what is now Ten Thousand Villages in the US.
These could arguably be seen as more of a charitable donation than a commercial transaction but certainly raised awareness of disadvantaged producers in the developing world. The Dutch organisation Komitee Steun Onderontwikkelde Streken ('Support for Underdeveloped Regions Committee', S.O.S.) imported the first fair trade product, wood statues from Haiti, in the Netherlands in 1967, and went on to use 'Not aid but trade' as its motto.
Coffee
The first coffee imports began in 1973, making 2013 a 40 year anniversary for fair trade. It is now known as the fair trade brand, Fair Trade Original. In 1969, the first European 'worldshop' selling exclusively fair trade goods opened in Breukelen, the Netherlands, staffed by volunteers. Worldshops are still going strong in the Netherlands with around 400 outlets across the country.
The Dutch were to take the lead once more in the late 1980s with the introduction of a fair trade certification system, Max Havelaar, which opened the door to selling fair trade goods in supermarkets – in the belief that to have a meaningful impact on the livelihoods of producers in the developing world, their goods needed to be traded in the mass market.
Since the concept of fair trade was developed, it has grown into a worldwide multi-billion euro industry with a variety of labelling organisations extending the fair trade principle to an increasing range of markets outside of agriculture (and its fair share of critics).
Why Max Havelaar?
Despite the fact that he was not a real person, Max Havelaar has been remarkably influential in Dutch foreign policy. The main character in the 1860 satirical novel of the same name, Max Havelaar fights against the corrupt government system and coffee trade in the Dutch East Indies, with the wider story being how the wealth that was enjoyed in Europe at the time was the result of suffering in other parts of the world.
Widely read in its day, and leading to educational reforms and a new ethical policy in the Dutch East Indies, this damning exposé was also recognised by one writer as 'the book that killed colonialism'. The name of Max Havelaar has endured to become a symbol of ethical trading with poorer nations; the brand name given to the world's first fair trade labelling system www.maxhavelaar.nl, established by the Dutch in 1989 and now part of the worldwide labelling organisation, Fairtrade International (FLO).
On the Dutch high street
Over 1,700 fair trade products are for sale in the Netherlands and recent research shows that over half of Dutch households buy fair trade products.
So how might you notice this down at your local Dutch supermarket? Fairtrade coffee is well represented and together with chocolate and bananas, probably makes up the bulk of a fair trade shopping basket. To a lesser extent, all sorts of other fair trade products are available in the supermarket, including tea, sugar, wine, and more.
Fair money
The long-established Dutch banking industry has also seen a fair trade influence success with Triodos Bank. Trading since 1980, their ethical approach is that only organisations that generate a proven added value to people and the environment are eligible for loans. Furthermore, its ownership structure has been designed specifically to guard its independence, with share certificates unable to be sold on the stock market but only sold via buy-back to the bank. Triodos has also expanded to provide banking services in Germany, Spain and the UK triodos.nl.
In fact, slap-bang inside our wallets, we are surrounded by another Dutch fair trade item in the very instrument of trade – money. Since 2007, the Dutch central bank (DNB) has used a percentage of fair trade cotton to make our euro notes. By 2011, the amount of fair trade cotton used for Dutch money had tripled to about 96 tonnes, and now about 30% of materials used for bank notes are sourced from fair trade suppliers with this trade supporting cotton farmers in Africa and India.
Fairtrade Towns
Textiles and gold are other areas with various Dutch fair trade initiatives and there are other initiatives that could bring about greater access to fair trade products as well. Dutch communities can campaign for their local municipality to become a Fairtrade Gemeente (Fairtrade Town) – it's a global initiative (not started by the Netherlands this time), also doing well in Brazil, South Africa and the UK. In the Netherlands there are now 50 Fairtrade Towns, including Amsterdam, Delft, Rotterdam and Utrecht. Rotterdam, for example, boasts some 41 public organisations and 28 private companies that use fair trade products, as well as the inclusion of fair trade in the procurement policy of the municipality.
Cathy Leung is a freelance writer and radio presenter on www.englishbreakfast.nl. Follow her on Twitter @cathycentral. A longer version of this article first appeared in ACCESS magazine.
Thank you for donating to DutchNews.nl.
We could not provide the Dutch News service, and keep it free of charge, without the generous support of our readers. Your donations allow us to report on issues you tell us matter, and provide you with a summary of the most important Dutch news each day.
Make a donation