Oil prices are down- we're doomed!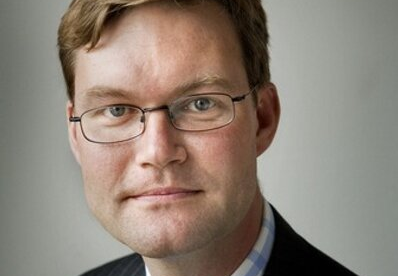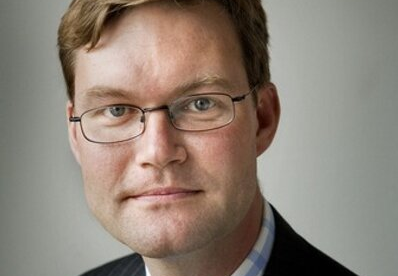 There are a lot of worried noises out there. But what's so terrible about falling oil prices? asks Nyenrode University's Jan Maarten Slagter.
As you may have noticed, I'm not an economist. This is possibly the reason why I'm surprised about the worried noises these experts started making when oil prices began to fall. Oh dear, it's gone down to less than $70 – we're doomed! Why is it a problem when one of our most important raw materials becomes cheaper?
I have a car and I pay an arm and a leg for petrol. You won't hear me moaning about paying 10 euro cents less since last summer. Transport makes up a huge part of a company's costs and that money saved goes straight to profit. And that's without including all those other parts oil products play in the production process.
What surprises me most is the lack of an historical perspective. Until the millennium oil prices were around the $20 mark. Then prices rocketed. No sooner did The Economist warn about the dangers of oil prices which would remain under $10 a barrel at the end of the 1990s ('We are drowning in oil!' the panicky headline read) than the price of a barrel shot up to over $100 (the Chinese economy started to pick up speed, oil supplies turned out to be finite and the Middle East was on fire). That short aberration is taken to be the norm which is why, apparently, we think the present price – still three times as high as in the nineties – is something to worry about.
The worriers have a couple of arguments on which to base their pessimism. Lower oil prices will make it relatively unprofitable to develop alternative energy sources with lower CO2 emissions. That is true. But the same holds true for the oil production techniques which are (potentially) harmful for the environment – like drilling at great depths in the polar regions and fracking. Coal – a worse pollutant than oil – will become less attractive if oil prices drop.
On a note of principle: a transition to a 'green' economy is a political choice. It would be naïve to think that market forces will bring it about. If a green economy is what we want, we will have to turn to political measures, for instance a global tax on CO2 emissions.
And then there's the inflation argument. Many macro-economists think higher inflation is exactly what the economy needs: the real term interest rate will fall and this will stimulate investment and spending. A drop in oil price will depress inflation and have the opposite effect.
Moreover, the inflation effect is temporary. It is measured year on year and permanently lower oil prices wouldn't show up after one year. But the effects of an increase in spending power is something we'll enjoy for much longer – with every Christmas that comes around.
Jan Maarten Slagter is a programme director at Nyenrode Business Universiteit.

This column appeared earlier in the Telegraaf.
Thank you for donating to DutchNews.nl.
We could not provide the Dutch News service, and keep it free of charge, without the generous support of our readers. Your donations allow us to report on issues you tell us matter, and provide you with a summary of the most important Dutch news each day.
Make a donation