Labour's integration policy backfires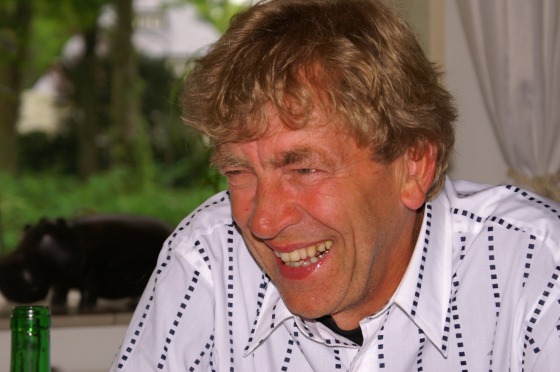 The Dutch Labour party has just expelled two MPs of Turkish origin for not agreeing with the party line. But having antiquated ideas is a prerogative of living in a democracy, says former Amstedam University professor Meindert Fennema.
The Labour party wants to change tack completely. Today's slogan is 'bottom-up instead of top-down'. Labour administrators, councillors and MPs should spend at least a quarter of their time 'among the people' according to a report from a party  committee on November 13.
The next day the Volkskrant reported that Labour had expelled two MPs from the parliamentary party who had been practicing what the Hamming committee preached for years.
Tunahan Kuzu and Selcuk Özturk hadn't been the most vocal MPs until then. What they were doing was formulating policies, and they were doing it by listening to people, their people, the people who had voted them in with 23,000 and 10,000 preferential votes respectively. They felt that social affairs minister Lodewijk Asscher's integration policy was side-lining people instead of including them.
They are not alone. Other Labour members feel the same. Earlier, in the party periodical Socialism & Democracy, professor Kees Groenendijk wrote an article headlined 'Labour is hindering integration'. In it Groenendijk mentioned a number of policies which in his opinion make integration more difficult to achieve.
The thing that bothered Kuzu and Özturk most was Asscher's intention to monitor certain Turkish organisations in order to see to it that they validate Dutch norms and values.
Antiquated ideas
I think many Turks harbour some pretty antiquated ideas, but then I know plenty of Dutch people who are stuck in the dark ages as well. I'm surprised the two MPs were Labour members at all – they look extremely conservative – however, I do think they have a point. Why would an organisation that is in accordance with Dutch law also have to prove it abides by Dutch norms and values? And what exactly are those values?
And talking of antiquated ideas: what about the oldest student association in the country, the Utrecht Studenten Corps, which has a male-only membership, or Trou moet Blijcken in Haarlem, the oldest club in the Netherlands which is equally staunchly opposed to female membership?
And what to think of the synagogues which oblige women to sit separately from the men hidden behind a curtain. I hope Asscher is keeping an eye on those organisations as well. The great advantage of living in a liberal democracy is that you are allowed to your antiquated opinion.
Research carried out by Jean Tillie and myself some 15 years ago showed that Turks had more faith in the Amsterdam city council and the Amsterdam political parties, and that they voted more often than the members of the Moroccan, Surinam and Antillean populations. The reason for this is that the Turkish community is a close-knit one, more so than any of the other ethnic groups. We concluded that the Turks in the Netherlands were politically integrated.
Support
Shortly after that researcher Floris Vermeulen found that Turks in Berlin were much more focused on their country of origin than Turks in Amsterdam. The explanation, he said, was down to the Amsterdam integration policy. It liberally supported ethnic organisations, without any ideological controls.
Asscher's new integration policy has 'German' traits: organisations facilitated and financed by the authorities should not only be monitored financially but ideologically as well, he feels. Are they not too focused on Turkey? Are they female-friendly enough? Are they onder Erdogan's thumb?
I'm afraid he will only succeed in bringing about the opposite of that he wanted to achieve. Democracy is attractive exactly because there is freedom, including for those who don't believe the equality between men and women, homosexuals and heterosexuals is a matter of course.
Turkish party
In an article in the Volkskrant of November 15 journalist Janny Groen intimated that many Turks are still taking their cue from Turkey. She refers to the commotion that ensued last year when a Turkish child was fostered by a lesbian couple. Even Erdogan waded in!
The two Turks who have now been expelled from the Labour party were very clear about what happened: it was child abduction. They were voicing the feelings of their Turkish voters. It is understandable that such views don't sit well with the other Labour MPs.
So how did two conservative Turks end up in the Labour parliamentary party? I would love to hear from the committee who selected the candidates what its motivation was. I bet it was their Turkish background rather than their socialist convictions that got them in.
Now that Labour no longer wishes to be the party for ethnic minorities – or only wishes to be the party for the socialist members of ethnic minorities – room has been created for a Turkish party. And that is not a positive development, for Labour or for the Turkish community in the Netherlands.
Meindert Fennema is an academic and former professor of political theory at the University of Amsterdam.
Thank you for donating to DutchNews.nl.
We could not provide the Dutch News service, and keep it free of charge, without the generous support of our readers. Your donations allow us to report on issues you tell us matter, and provide you with a summary of the most important Dutch news each day.
Make a donation