Be grateful and denounce IS?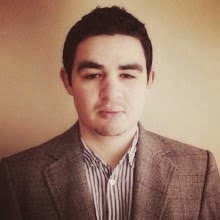 Why should ordinary Muslims be asked to denounce IS, 'megaphone in hand', asks Nourdine Tighadouini.
Ahmed Aboutaleb is the first and only Dutch mayor so far to have a Moroccan background. That is something. To some this means that he should be first and foremost the mayor of the Rotterdam Muslims/Moroccans. That is odd. A mayor represents all the inhabitants of his city. Equally we do not expect him to go to the other extreme and put Muslim/Moroccan Rotterdammers at a disadvantage.
According to Aboutaleb in an article in Trouw, those who call for 'jihad' or leave to join it are traitors. A fine statement, nothing wrong with it on principle. A similar stance on Israeli and Kurdish jihadists would be just as fine. After all, what's sauce for the goose is sauce for the gander.
Or is it? The mayor thinks that Muslims in the Netherlands should be grateful because they have been invested in 'intensely and immensely', he told the media. And they should distance themselves from IS as loudly as possible, megaphone in hand.
No longer welcome
I too think that returning jihadists are a potential danger to society and that they should be refused entry. But 'intense and immense' investment in the Islamic part of the population? Really? And what's that about being grateful? Here Aboutaleb is drifting away from reality.
I would like to know how that investment differs from the investment made in the rest of the population. Is it the cost of the debate on the 'Moroccan problem'? Or did the money go into developing vmbo text books which feature questions like Are all Moroccans criminals? Is it the investment in the many rants from Wilders? Intense, immense, grateful. Why? Because we happened to be born here?
The only difference between the Muslims and the rest of the population is that Muslims are constantly singled out for derision and insults. They are also criminalised and their every move discussed ad infinitum.
Sackcloth
The Klu Klux Klan presents itself as a Christian organisation but no one will ask a Christian to distance themselves from the KKK. The Norwegian Breivik describes himself as a conservative Christian and killed 77 people. Killing socialist youngsters, is that a Christian deed? When are opinion makers, politicians and the average Christian going to apologise for the abuse scandal in the Catholic church?
To ask Christians to distance themselves from this sort of crime is strange. It is clear that Christianity does not equal segregation, murder and paedophilia. There is no need therefore for the average Christian to put on sackcloth and ashes. Why then should Muslims be asked to do exactly that for the activities of IS? Any sane person would condemn what IS is doing. If you fail to understand that you should question your motives.
Taking away the Dutch nationality from jihadist is practical and makes sense. But it would be absurd to expect ordinary citizens to be oh so grateful just for being born here. If you have a problem with radicals, by all means go for the radicals. But stop pinning special expectations on people who are in no way different from the rest of the population.
 
Nourdine Tighadouini is a public administration specialist and publicist.
This article appeared earlier in Trouw.
Thank you for donating to DutchNews.nl.
We could not provide the Dutch News service, and keep it free of charge, without the generous support of our readers. Your donations allow us to report on issues you tell us matter, and provide you with a summary of the most important Dutch news each day.
Make a donation