Master Dutch painter revolutionised fire-fighting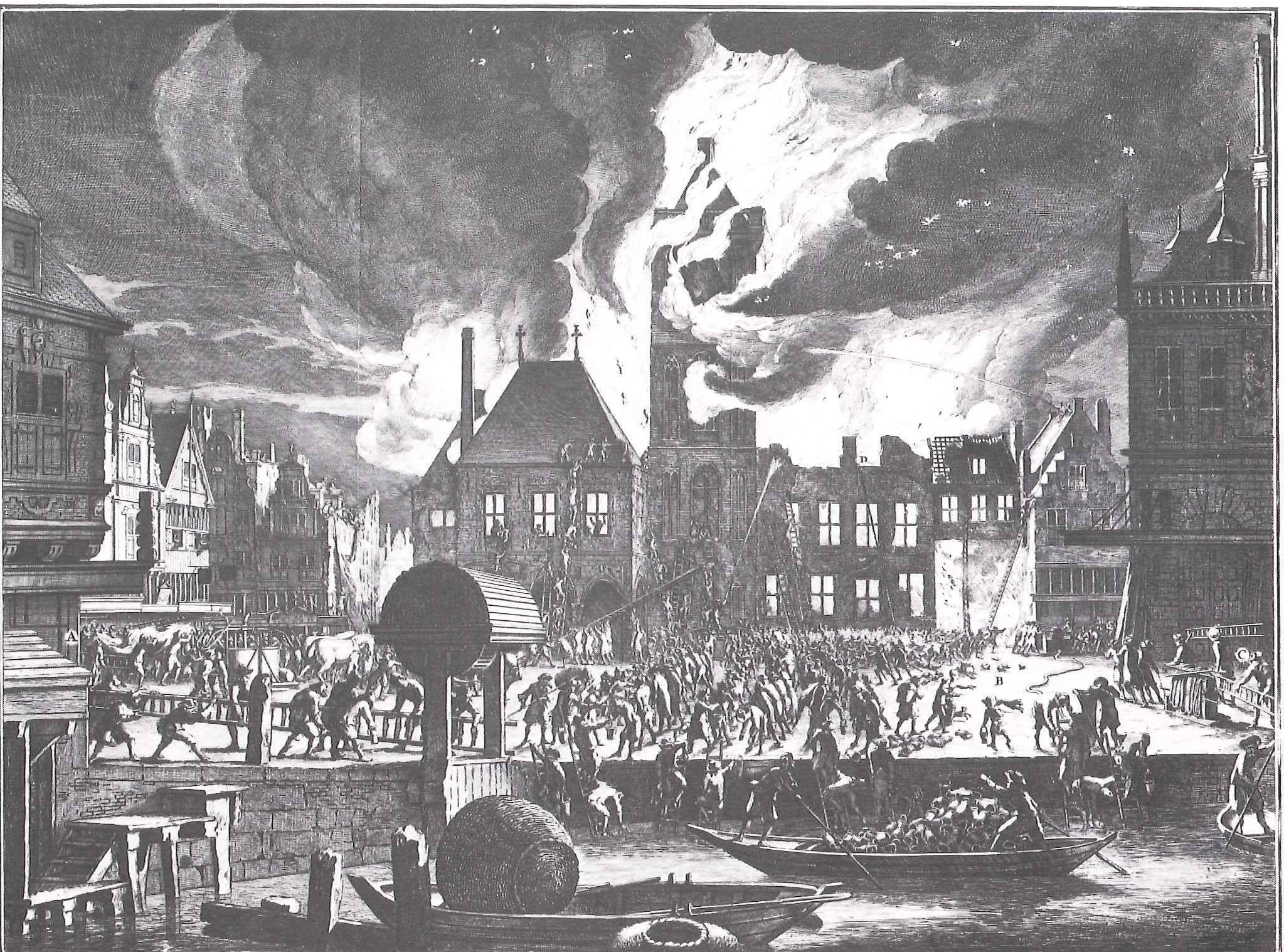 As the Wassenaar Brandweermuseum prepares to celebrate the man behind the modern fire hose, Tracy Brown Hamilton discovers the impact of his invention.
On July 6, 1652, Amsterdam's fire brigade fought in vain to save the Old Town Hall on Dam Square. All contemporary fire-fighting methods were employed: buckets of water, long poles to pull down burning walls and wet tarpaulins to throw over nearby buildings.
The fire spread so quickly that nothing but a smoking tower remained. The scene has been immortalised in paintings and drawings by the likes of Rembrandt, Aert van der Neer and Jan Beerstraten.
Inspiration
Jan van der Heyden (1637-1712) was 15 years old when he witnessed the Town Hall blaze, and like other artists he also depicted the scene in sketches and paintings. But the event also inspired him to invent an engine that revolutionised fire-fighting.
One of these engines can be seen at the Wassenaar Brandweermuseum, or fire-fighting museum, a unique collection of engines, uniforms and other fire-fighting memorabilia.
On Saturday, March 1, the museum celebrates his birthday with a tour guided by an English-speaking historian.
'Van der Heyden is really a great hero of the seventeenth century,' says Kees Plaisier, coordinator of the Brandweermuseum. 'Fire was a major problem in those days.'
Destruction
Carelessness with a candle or a bed warmer could be almost instantly destructive. 'There were many wooden houses and very narrow streets,' Plaiser says. 'A fire could devastate the entire city.'
Fire 'engines' in Van der Heyden's day were cumbersome tubs into which water had to be manually placed and then pumped and sprayed out of a rotating, gooseneck nozzle. The engines had to be placed dangerously close to the fire.
'It was very ineffective,' Plaisier says, 'because you could not move around. You could not fight the fire from above or the side. You could only stay in one place.'
Revolutionary invention
Van der Heyden, who was also a successful cityscapes painter on a par with Rembrandt, designed a fire engine that was lightweight and mobile, and had hoses for both water supply and output.
'With the hose, the firemen could really direct the water at the fire, from above or below, rather than stand in one spot,' Plaisier explains.
The engines made Van der Heyden a very rich man. He sold them to the likes of Peter the Great, and William of Orange took some of the engines with him to England in 1672.
He also completely reorganised the fire brigade in Amsterdam. 'He divided the city into districts,' explains Plaiser, 'and the men who lived in each district would fight fires there, rather than fire fighters going all over the city and arriving too late.'
According to Peter Sutton's book, Jan van der Heyden, firemen were volunteers who received training and drills overseen by Van der Heyden every year. They did not receive wages and, in fact, were subject to fines if they arrived late to a scene.
According to Sutton: 'Even bystanders who refused to lend a hand when conscripted by firemen could have their hat or coat confiscated!' In addition, the victims, who were assumed to have caused the fire through carelessness, paid the cost of putting out the fire.
Van der Heyden's engine was the basis for fire-fighting technology until the invention of the steam engine nearly 200 years later.
The Wassenaar Brandweermuseum is open every Saturday and Sunday, 12:00-16:00. Entrance is free.
Thank you for donating to DutchNews.nl.
We could not provide the Dutch News service, and keep it free of charge, without the generous support of our readers. Your donations allow us to report on issues you tell us matter, and provide you with a summary of the most important Dutch news each day.
Make a donation