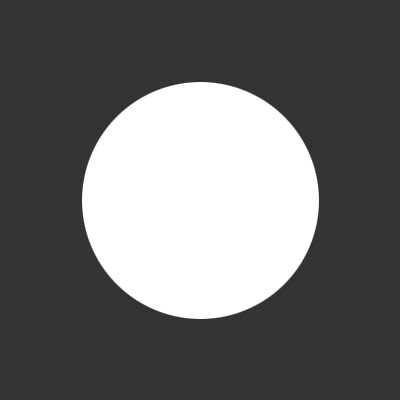 There are few issues which divide newcomers to the Netherlands more than healthcare, writes Robin Pascoe.
Ask any expat about Dutch healthcare and they will all have a strong opinion about it: the reluctance of doctors to make home visits; the fondness for home births; the prevalence of paracetamol; the endless red tape; and, yes, the bills.
Depending on where you come from, the cost of healthcare in the Netherlands is either cheap or horribly expensive. It's an issue that crops up continually in the news.
GDP
According to the Paris-based Organisation of Economic Cooperation and Development, healthcare in the Netherlands accounts for almost 15% of GDP – which is the highest percentage of all 34 OECD countries.
Over the past 10 years, total spending on healthcare has gone up 71%, reaching €90bn in 2011. This is the equivalent of €5,400 per head of the population.
So where does this money come from? The basic premium is around €1,000, you've got a €350 own-risk element, your employer pays a big chunk on your behalf and the rest – well that comes from the taxpayer as well.
Cynical
We get some strange press releases at DutchNews.nl, but one of the most cynical we came last year from health insurance group Menzis. In the announcement, the company proudly said it was cutting the premiums for its basic health insurance package by the grand total of 50 cents a month.
The rest of the health insurers gradually came out of the shadows: CZ said it was cutting the cost by €2.20 a month, VGZ found €0.30 a month in savings while Achmea announced a price freeze. This, says the government, is competition between healthcare insurers in practice.
By law, everyone who lives in the Netherlands has to take out a basic health insurance policy. And no matter who you buy it from, this policy will include the same basic provisions – a package of benefits which is determined by the government.
Top-up
Where insurers can differentiate themselves from the rest is through the top-up policies, the fancily-named add-on policies offering help with prescription glasses, with alternative health treatments and with dentistry.
If you are relatively healthy and make few calls on your health insurance, you might well be asking just what that €90bn is being spent on. It's a good question.
But it would seem that quite a lot of the cash is being wasted. The government is currently attempting to grapple with a number of issues which have helped boost the size of the healthcare bill, not least of which is widespread fraud.
Budgets
Take the PGB, for example. The PGB is a personal healthcare budget which the elderly and disabled can claim to help them live in their own homes. It's a cash payment that claimants use to pay for home helps, transport, nursing and all sorts of other services.
Some 120,000 people claim a PGB but only 5% of claims are ever looked into. There is just a handful of inspectors, and a health ministry report showed at the end of last year that tens of millions of euros is being wasted on fraudulent claims.
In a too-late attempt to stop the rot, the ministry now plans to increase the number of inspections to make sure 20% of claims are looked at and to replace cash benefits with bills.
Fraud
But bills aren't foolproof either. Earlier this year another scandal broke when other research showed some €5bn of the total healthcare bill could be down to fraudulent claims from hospitals themselves.
It all started with news that a hospital in Terneuzen had charged an insurance company €1,066.73 for removing ear wax, describing the process as a 'microscoptic ear clean' and 'removing polyps'.
In my own family, we are currently disputing a €480 bill for putting a plaster on a cut knee which could not be stitched. How do we know about the bill? Like tens of thousands of others, we have opted to maximise our own-risk payments. If we had not, our insurer would have happily paid the bill on our behalf and we would never have been any the wiser.
Adverts
Come November, the health insurance companies will be in full swing again, forking out tens of thousands of euros in advertising trying to persuade us to switch to them because they are cheaper or better or promise improved service.
But we should not forget that most of the big names are owned by the same four companies: 95% of the market is in the hands of CZ, Menzis, Achmea and VGZ/Univé – who all have a myriad of different healthcare labels.
Nor should we forget that the basic package is pretty much the same across the board.
Perhaps the health ministry could also look into how much the big four spend on competing with themselves and each other to win new policy holders, and how much all this duplication costs in administration.
Admin
Dutch health insurance companies booked combined profits of €1.4bn last year, double the 2011 figure, according to estimates from the central bank.
The reasons for the increase? Earnings from healthcare insurance premiums were higher, costs were lower than expected and insurers generated more income from investments. And taxpayers are footing the bill.
The insurers themselves say they are ploughing all this money back into the healthcare system… hopefully on reducing fraud, making sure hospital bills are justified and cutting back on unnecessary advertising.
Just as long as we are not offered any more 50 cent premium cuts.
This column was first published in the June edition of the Xpat Journal. Robin Pascoe is editor of DutchNews.nl.
Thank you for donating to DutchNews.nl.
We could not provide the Dutch News service, and keep it free of charge, without the generous support of our readers. Your donations allow us to report on issues you tell us matter, and provide you with a summary of the most important Dutch news each day.
Make a donation