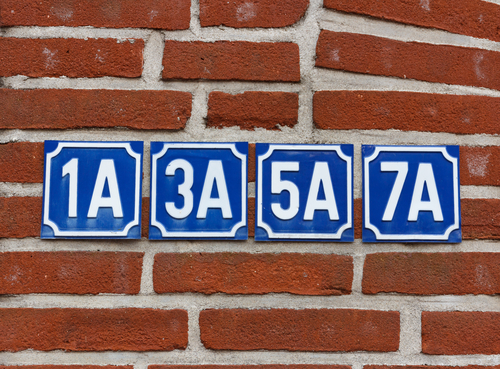 Pressure is mounting on the government to take urgent action to try to solve the country's housing crisis, as the shortage of affordable housing in particular begins to really bite.
House prices have reached record levels, hitting an average of €314,000 nationwide and topping €500,000 for the first time in Amsterdam. At the same time, the shortage of affordable rental housing is becoming a serious problem in the big cities – all of which are bringing in their own rules to try to cope.
The Netherlands currently faces a shortage of nearly 300,000 homes. And, experts say, national governments have not been doing enough to stimulate local and provincial councils to building enough.
Population growth
The government has also had to deal with additional factors, such as higher than expected population growth and very low interest rates which have made it possible for home buyers to spend more on their mortgages.
Surging student numbers, including international students, has further added to the shortage of space.
The government has, in the meantime, signed 'housing deals' with the five big cities in which they have committed to boost housing stocks. They have allocated €2bn to try to get the market moving and cut €1bn off the housing corporation tax over 10 years.
Large developments
Some MPs now argue that the government should draw up a list of locations where large housing projects of up to 25,000 properties could be built – similar to the Vinex housing projects of the 1990s – a government initiative to build 634,800 new homes by 2015.
'We will not reach our targets by focusing on inner city developments,' Christian Democrat MP Erik Ronnes told the Financieele Dagblad earlier.
Other suggestions include allowing people to live permanently in holiday parks and developing small, temporary housing similar to post-war prefabs.
Meanwhile, the rental market – particularly the shortage of affordable property – remains a serious problem in the bigger cities.
Housing corporations
Affordable housing in the Netherlands has been traditionally left up to housing corporations. They control 64% of the rental housing market in the biggest Dutch cities, apart from The Hague, where private and institutional investors have 45%.
The corporations are currently campaigning to get the government to ditch a special tax which they are required to pay over their rental income, the equivalent of two months rent per property.
Rather than going to the treasury they say the money should be spent on building more rent-controlled properties – that is homes with a rent of below €730 a month – and on improving insulation and energy efficiency.
Hester van Buren, chief executive of housing corporation Rochdale told DutchNews.nl that it is time to stop regarding housing as a financial product. 'Housing is homes, where people live,' she said.
If the government scrapped the extra tax, 'we would be able to build more and keep rents affordable,' she said. 'And let the housing corporations take care of middle income households as well. You can make agreements with us about the rents, but local authorities will then have to cut the price of land.'
At the same time, the bigger cities are all drawing up their own plans which they hope will boost the amount of property to rent.
Amsterdam
In Amsterdam, the council has decided to clamp down on flat sharing and bring in rent controls where more than three adults share a home. This, says city alderman Laurens Ivens, will stop property speculators buying up flats and letting them to youngsters for inflated rents.
The city is committed to ensuring all new housing projects are made up of 40% social housing and 40% mid-market housing with the remaining 20% set aside for sales and expensive rental property.
But developers argue these provisions, together with the high cost of land and rental increase caps, make it impossible for them to build in the city and make a profit.
Now the city and big developers have agreed a plan to build 10,000 new affordable homes after Ivens agreed to soften his rules. The new homes will target middle income households with an income of roughly €40,000 to €60,000 a year and may be prioritised for certain professions such as teachers and nurses.
Amsterdam buy to let
The city is also banning people who buy a newly-built property from renting it out for more than the mid-market rental threshold of just over €1,000. Rents are determined according to a point system based on size, facilities and location.
Amsterdam is also keen to see the ban on buy-to-let extended to cover existing buildings – something which would require changes to national law. According to the Volkskrant, Maastricht, Eindhoven and The Hague are all mooting similar plans.
The Hague
The Hague, by contrast, has introduced income limits covering who can live in housing with an official point-based rent of between €720 and €951 a month.
The housing falls outside the rent controlled sector but is in such short supply the council has decided to give priority to people earning more than €57,000 a year for a single person.
Landlords are allowed to charge more rent, if they can find someone who meets the income requirement and is willing to pay more. Sources have told DutchNews.nl that higher earning expats are now finding it particularly tricky to find a place to live in the city.
Other cities
Just before the end of last year, Rotterdam council began considering introducing tough rules to cover flat sharing. Councillors have also voted in favour of a motion calling for measures to combat flat-sharing and buy-to-let constructions.
In Maastricht last month, small private landlords camped out overnight in front of the town hall in the hope of getting one of a limited number of licences for student housing. The city of 20,000 students has already banned new student housing from some popular areas.
Amstelveen too has a ban on flat and house-sharing in place.
No end in sight
'The underlying problem, the major shortage in mid-market rentals, will only get bigger,' Jasper de Groot, director of rental housing platform Pararius told DutchNews.nl earlier.
'Rather than stimulate investors to build for this sector, they are being frightened off. That will lead to there being fewer homes in the non-rental controlled sector and further rent increases.'
If you would like to share your experiences on finding a place to live in the Netherlands, please email editor@dutchnews.nl.
Thank you for donating to DutchNews.nl
The DutchNews.nl team would like to thank all the generous readers who have made a donation in recent weeks. Your financial support has helped us to expand our coverage of the coronavirus crisis into the evenings and weekends and make sure you are kept up to date with the latest developments.
DutchNews.nl has been free for 14 years, but without the financial backing of our readers, we would not be able to provide you with fair and accurate news and features about all things Dutch. Your contributions make this possible.
If you have not yet made a donation, but would like to,
you can do so via Ideal, credit card or Paypal.