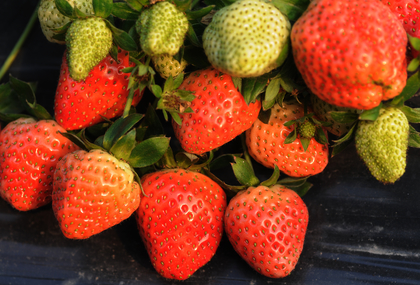 Farm and food safety minister Carola Schouten is to look again at the standards for pesticide residue in Dutch grown fruit and vegetables, after reports that strawberries contain six times the residue in other fruit, RTL Nieuws said on Monday.
Trouw reported at the weekend that strawberries are sprayed with seven or eight different dangerous chemicals before they hit the supermarket shelves. The figures come from the food safety board NVWA, which has not intervened because the individual amounts don't break national guidelines.
'The NVWA takes an approach which has been completely overtaken,' Hans Muilerman, of lobby group Pesticide Action Network Europe, told Trouw. 'You have to look at the total amount of dangerous substances in combination, not toxicity per chemical. Some substances are not dangerous in themselves but are when combined with others.'
Speaking ahead of her first meeting with European farm ministers, Schouten said that it is sensible to look at exactly what the standards entail and how they are drawn up.
The NVWA, at the centre of a storm of criticism earlier this year about its failure to properly tackle a scandal involving contaminated eggs, said it would intervene if it considered strawberries posed a risk.
National statistics office CBS said earlier this year Dutch strawberry production reached 57.5 mllion kilos last year.  The Netherlands is ranked 7th worldwide in terms of strawberry production and 11th in terms of size of the strawberry growing area.