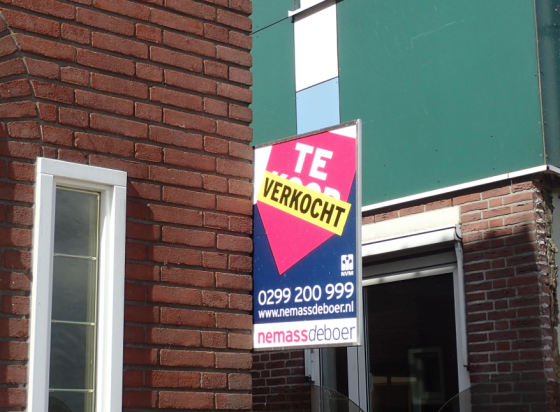 The average home mortgage agreed in the third quarter of 2017 was the highest ever, coming in at €287,000, according to research bureau IG&H Consulting & Interim.
The figure is a 2% increase over the previous three months, and illustrates the increasing difficultly starters face entering the housing market, IG&H told the Telegraaf on Monday.
The average mortgage among first time buyers was €232,000, 3% higher than in the second quarter. At the same time, the number of first-time buyers agreeing a mortgage fell by 7% as house prices continue to rise across the country.
In total, 87,000 mortgages were agreed in the third quarter, a 4% gain over the previous three months.
IG&H said there was €25.1bn in outstanding mortgages loans in the Netherlands at the end of the third quarter. This is 5% up on the second quarter and the same level as in 2008, before the economic crisis, when house prices plunged.