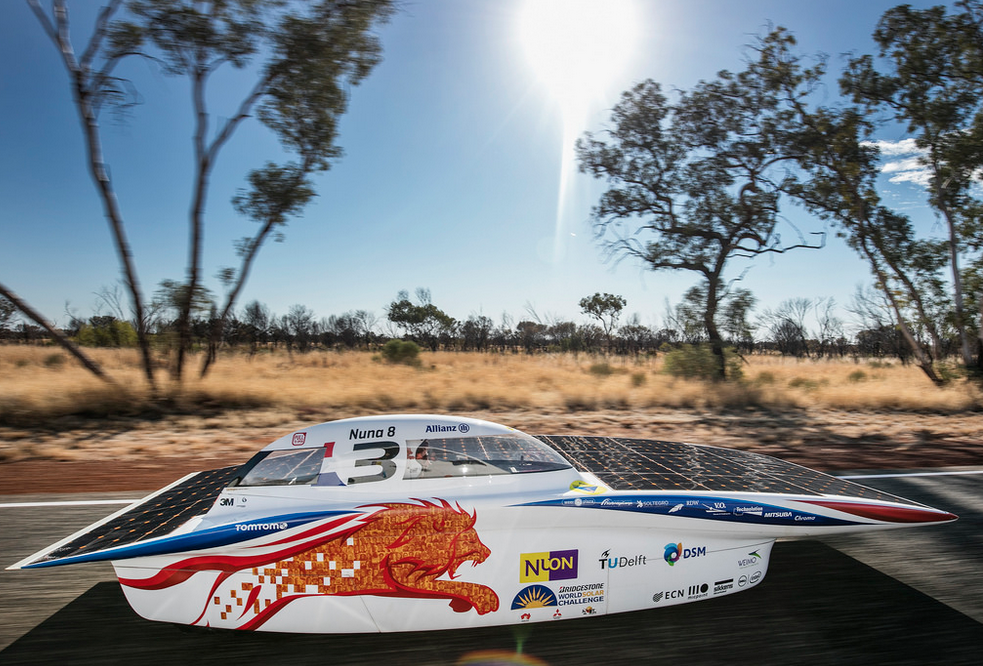 Delft and Eindhoven university teams may not be able to compete in the October solar powered car race across Australia – because their batteries are stuck in Singapore.
Airlines are refusing to fly the crates containing the batteries to Australia because they consider them to be potentially dangerous.
Both teams won their respective categories at the last edition of the 3,000 mile race across Australia in 2015: the Nuon team won the speed race in the Nuna, while the Eindhoven team took the prize for best family solar-powered car with Stella Lux.
The Delft team is now attempting to build a new battery in Australia but faces a race against time to complete it.
'We are working flat out to solve the problem,' said team leader Sander Koot on the project's website. 'We are also working on finding another route to get the battery from Singapore to Darwin.'
The Eindhoven team said on Facebook: 'our transport case with all our materials and our car are taking longer than planned to get on its flight from Singapore to Sydney. Also, our batteries, that are being transported separately, have some major issues entering Australia.'