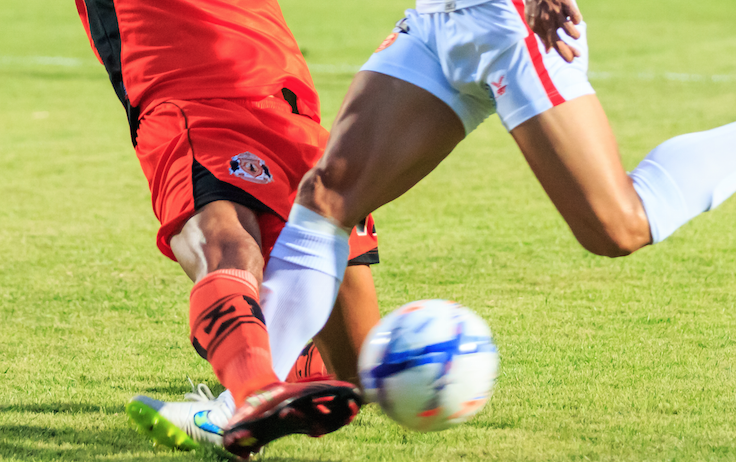 Legal experts say a ruling by appeal court judges in The Hague about a bad tackle in an amateur football match in 2014 has widespread implications for all levels of the game.
The court found an amateur player guilty of seriously assaulting his opponent and sentenced him to community service in the judgement published earlier this month. The court said the player had deliberately taken the risk that his opponent may fall and therefore could suffer physical harm.
'The court said that the way this man went in for the tackle, from close by, created the very real chance of physical injury,' court spokeswoman Kiki Plugge told current affairs programme Nieuwsuur. The victim broke his leg in two places.
'Lots of sliding tackles are made and nine out of 10 times there is no problem,' said Wilbert Suttorp, the lawyer representing the perpetrator. 'Injury is the exception rather than the rule. The court, however asserts that there is a considerable risk of injury, as if this is a fact.'
Sports law professor Marjan Olfers told Nieuwsuur that the ruling has implications for the game in general. 'In fact what the court is saying is that sliding tackles, so close to your opponent, should not be allowed.'
Playing football
'We've had court cases before in which people have been charged with deliberately causing harm to their opponent but not in amateur football and with this sort of reasoning,' she said.
The perpetrator was sentenced to 100 hours community service and fined almost €9,000. 'My client thinks he was simply playing football,' said Suttorp. 'It was a tough game but he never intended to hurt anyone.'
The Nieuwsuur report will be broadcast on Thursday night.