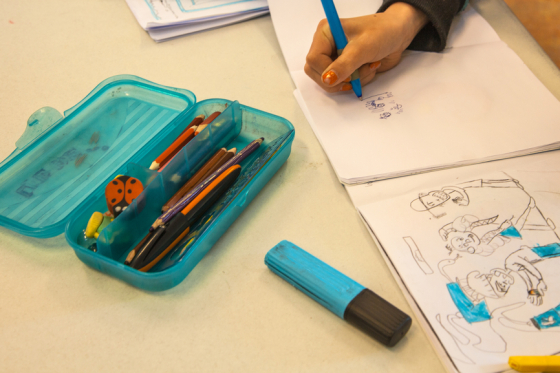 Dutch primary school teachers are threatening to go on strike unless the new government agrees to increase their pay and lighten their work load, teaching unions said on Thursday.
'Teachers are ready to go on strike more than ever before,' Jan van der Ven of action committee PO in Actie told the AD. 'If the government doesn't listen to this cry for help and give us more money we will shut down the schools. It will probably be in September and it won't be a week which coincides conveniently with the end of the holidays.'
PO in Actie is an initiative of teachers from Arnhem which has the support of some 36,000 primary school teachers. Of the 7,000 teachers who have so far taken part in a survey to gauge the willingness to strike some 97 % said they are prepared to come out.
'It's a clear signal. Classroom sizes are too big, many teachers are suffering from burn-out, there's too much paperwork and our salary is 20% lower than that of our colleagues in secondary education,' Van der Ven is quoted as saying.
Teachers' union AOb also polled its 82,000 members many of whom have come out in support for strike action. Of the 5,000 respondents 91% said they would go on a one day strike, while 94% of primary teachers polled said they would do so. It is not yet clear whether the AOb would support a week-long strike.
PO in Actie and the teachers' unions will be handing a manifesto with their demands to parliament next week.
The news comes in the wake a damning report from the schools inspectorate about the varying standards in Dutch schools.