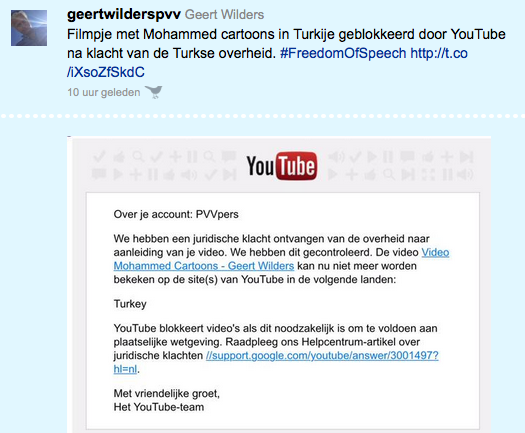 The PVV party political broadcast featuring a series of drawings of Muslim prophet Mohammed has been banned from YouTube in Turkey, according to party leader Geert Wilders.
Wilders has used Twitter to send round a note from YouTube which states 'we have received a legal complaint from the government about your video. We have checked the video … which can no longer be broadcast in the following territories: Turkey.'
The note goes on to state that YouTube has to block videos in order to meet local laws and refers the PVV press department to its Help centre.
The video should have been broadcast on Saturday but an old item was transmitted instead. Wilders at first accused the public broadcasting system of sabotaging his efforts to show the drawings. It later transpired to be human error.