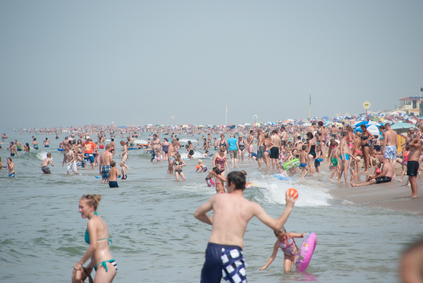 The number of Dutch people who cannot afford a summer holiday has grown to 25% from 18% in 2012, according to the family spending body Nibud.
Most of those who find a summer holiday too expensive are households on the average income of below €1,750 a month.
'These families stay at home and save their money for household expenditure,' a Nibud spokeswoman told the Telegraaf. 'Or they use it to pay off loans.'
On average, the Dutch go on holiday for 16 days. People with a low income who do take a holiday, go for a shorter period of not more than a week. Those with higher incomes take holidays of between two and three weeks.
A 16-day holiday costs on average €3,170, Nibud says.
The research also shows that nearly everyone (93%) goes on outings during the holiday weeks. Among the most popular are cinema visits, zoos, concerts, festivals, museums and casinos.
However, people who stay at home go out less often than those who go away on holiday, Nibud says. And 20% of households on a low income do not make any outings at all.