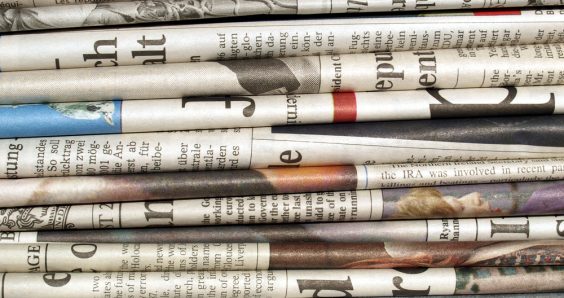 We know you love DutchNews.nl, but there are news outlets in other languages which keep you up-to-date with what's going on in the Netherlands as well.

Here's our list of non-English language (and non-Dutch) news sites, publications and blogs that specifically cover the Netherlands and its current affairs.
Turkish 
https://sonhaber.eu/
https://ufuk.nl/
https://www.haber.nl/
Frisian
https://www.omropfryslan.nl/
Portugeese
https://www.bailandesa.nl/bailandesa/
https://portuguesesnaholanda.blogs.sapo.pt/
Spanish
https://www.gacetaholandesa.com/
https://www.lahoranaranja.com/
Polish
https://polonia.nl/
https://www.mojaniderlandia.pl/
Chinese
https://www.oranjeexpress.com/
Arabic
https://holland-today.nl/
Italian
www.31mag.nl/
German
https://niederlandenachrichten.de
Hebrew
https://dutchtown.nl/
Did we miss any? Send an email to editor@dutchnews.nl with the link so we can add it!