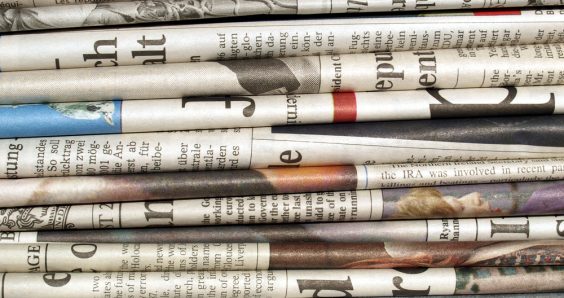 We know you love DutchNews.nl, but there are news outlets in other languages which keep you up-to-date with what's going on in the Netherlands as well.

Here's our list of non-English language (and non-Dutch) news sites, publications and blogs that specifically cover the Netherlands and its current affairs.
Turkish 
https://sonhaber.eu/
https://ufuk.nl/
https://www.haber.nl/
Frisian
https://www.omropfryslan.nl/
Portugeese
https://www.bailandesa.nl/bailandesa/
https://portuguesesnaholanda.blogs.sapo.pt/
Spanish
https://www.gacetaholandesa.com/
https://www.lahoranaranja.com/
Polish
https://polonia.nl/
https://www.mojaniderlandia.pl/
Chinese
https://www.oranjeexpress.com/
Arabic
https://holland-today.nl/
Italian
www.31mag.nl/
German
https://niederlandenachrichten.de
Hebrew
https://dutchtown.nl/
Did we miss any? Send an email to editor@dutchnews.nl with the link so we can add it! 
DutchNews.nl has been free for 13 years, but now we are asking our readers to help. Your donation will enable us to keep providing you with fair and accurate news and features about all things Dutch.
Donate via Ideal, credit card or Paypal.