So another year has gone by. We are all older and probably no wiser – especially those with a New Year hangover. Here are some jolly outings to escape the post festivity blues.
Listen to the music
The elegantly restored Oosterkerk in Amsterdam ushers in the new year with its annual New Year's concert performed by the 't Hart family and friends. They will be playing Bach, Brahms, Szymanowski and Shostakovich. It's free but a contribution would be appreciated. January 1, 12pm. Website
Catch a Caravaggio
The exhibition Utrecht, Caravaggio and Europe does exactly what it says on the tin: it examines the influence of  Caravaggio's brand of exuberant realism on Utrecht painters Dirck van Baburen, Hendrick ter Brugghen and Gerard van Honthorst and other European painters.
The Centraal Museum in Utrecht has persuaded the Vatican to temporarily part with two Caravaggios. The monumental Entombment of Christ (form December 16 until January 16) and St Jerome in Meditation have never been shown in the Netherlands before. From January 15 a version of Caravaggio's Medusa, graciously loaned by a private collector, will be on show. Until March 24. Website
Come and see Rembrandt and Saskia
It's Rembrandt and more Rembrandt this year because it is 350 years since his death and we haven't had a Rembrandt year since 2015. Most of the fun kicks off in February but the Fries Museum in Leeuwarden has taken first dibs with Rembrandt and Saskia: Love in the Golden Age. A collection of artefacts and paintings illustrate the joys and sorrows of marriage and family life in the 17th century. Frisian Saskia's magnificent portrait by Rembrandt is there, too. Until March 17. Website
Tax your credulity
The Belasting en Douane (Tax & Excise) museum (don't stop reading) in Rotterdam has put together an exhibition about 20 weird (and obsolete) taxes through the ages, from a tax on beards to a tax on urine. The urine tax came about when Roman emperor Vespasian needed money to build an arena and figured here was one source of revenue that would never dry up. It all made sense at the time, the museum says, a tad defensively. Bizarre Belastingen is on until March 17. Website
Eye up a Dutch classic
The Eye film museum in Amsterdam is launching Restored & Unseen, a series of showings for which they have dipped into their own film collection and that of other providers of restored classics.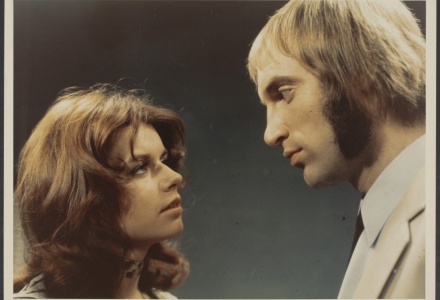 First up are digitally enhanced copies of the Dutch golden oldies Blue Movie (1971) and VD (1972) by director Wim Verstappen. The films will be introduced by a special guest who will explain if these sexually explicit films are as controversial today as they were then. January 14 and 28. Website
Have a last look
Those who want to have a final look at the Boijmans van Beuningen collection in its old configuration in the Van Steur building have another two weeks to do it in because that is when this part of the Rotterdam museum will be given a complete overhaul.  Until January 14. Website

See the sun of Martinique (but not its misery)
The clock is also ticking for Gauguin & Laval on Martinique at the Van Goghmuseum in Amsterdam. Van Gogh met Gauguin shortly after his return and greatly admired his work which chimed with his own love of colour. The exhibition shows the sketches and finished paintings of the island – which show nothing of the miserable lives of many of its inhabitants, the museum notes. Until January 13. Website

Find out what makes NL tick
The Balie in Amsterdam is presenting a series of master classes on the Netherlands taking in its political system, the economy, poldering, and much more. The first in the series, on the Dutch political system and the EU, is hosted by Alexander Rinnooy Kan, former boss of employers organisation VNO-NCW and currently professor of economics at Amsterdam University. January 17. Website
Take your pick on tulip day
It's National Tulip day on January 19th – even though it is the middle of winter – and from 1pm it's every man for himself on Dam square when the public is invited to pick – no more than – 20 tulips to celebrate the beginning of the tulip season. Be aware, these tulips were all grown in greenhouses and it is months until the real tulip season starts. Website
Be Woke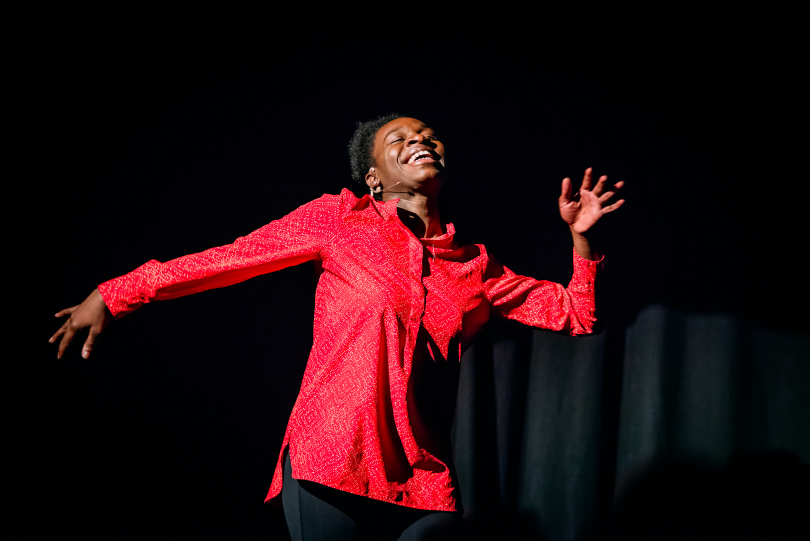 American actor Apphia Campbell embodies 1970s Black Panther activist Assata Shakur, then gives voice to a black student at the time of the start of the Black Lives Matter movement in 2014. Woke is an award-winning performance about the batte for black civil rights against a system that is very hard to budge. January 23, 24 and 25 in the Koninklijke Schouwburg in The Hague. Website
Attend a lecture
At the Balie in Amsterdam this year's Freedom Lecture will be presented by Iranian activist Maryam Namazie. She will discuss the position of women and minorities in relation to religion and ponder on how to create a society in which women are free to eschew, or embrace, faith.  Jan 30. Website