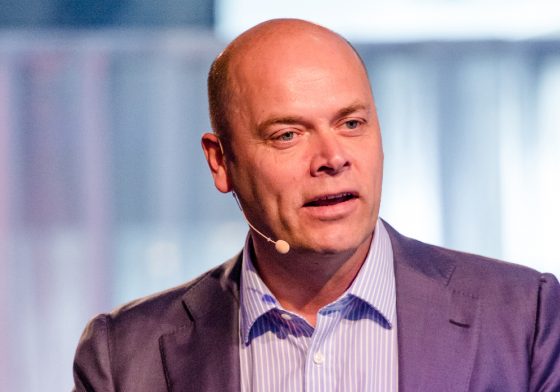 The social partners have mulled over all the main issues in the government accord. So now it's time for the government to take decisive action, says economist Mathijs Boumans.
In March 2017 we went to the polls. In October, following the longest formation period in history, we had a cabinet. We are now a year into a new government but we are still not really being governed. Voters have no idea where the country is headed.
Of course there is the government accord, boldly ambitious about a climate friendly economy, a dynamic and fair labour market and the introduction of a shiny new pension system. But no sooner had these plans been put to paper than the government decided to let them be mulled over by civil society.
Unions and employers' organisations were asked to chew on pension reform and the cautiously worded labour market plans. A motley crew of representatives of the business world, local authorities, environmental organisations, knowledge institutes and – here they are again – unions and employers' organisations set to work on the climate plans.
Lethargy
The government then sank into a state of lethargy reviving only to quarrel a little about the 2019 budget, finding excuses to abolish the tax on dividends, and tinkering with some purchasing power loss here and there.
Meanwhile it was taking no real decisions about the future of the country, preferring instead to outsource this to society – a practice known as 'poldering' in reference to the land that the Dutch work together to reclaim from the sea.
Prime minister Jan-Pieter Balkenende decided to spend the first hundred days of his fourth cabinet in 'a dialogue with society'. Rutte's third cabinet will be chatting with society for at least 365 days by the look of things.
Compromise
But making compromises is what we do. Every solution to every problem has to be chewed on by every organisation in society. And chewed on again. Only after passing all four stomachs of the polder cow it will once again land on the government's plate, usually reduced to an unrecognisable pulp. It's not pretty but that is how the Netherlands has done it for centuries.
But reaching a compromise is one thing and exaggerating is another. The polder (the combination of unions, employers and civic organisations) is not the government. Consultation is a fine thing but if it could deliver ready-made policy options we would not need a government. Poldering can lead to consensus but it's the politicians who have to take decisions and choose direction.
Civil society, after poring over pensions, labour market and climate for a year, has achieved all it can achieve. It is now time to tie a nice bow around the package and ceremoniously hand it over to the people we have voted for and who are paid to take tough decisions: ministers and MPs. They are welcome to it.
This article appeared earlier in the Financieele Dagblad
DutchNews.nl has been free for 12 years, but now we are asking our readers to help. Your donation will enable us to keep providing you with fair and accurate news and features about all things Dutch.
Donate via Ideal, credit card or Paypal.