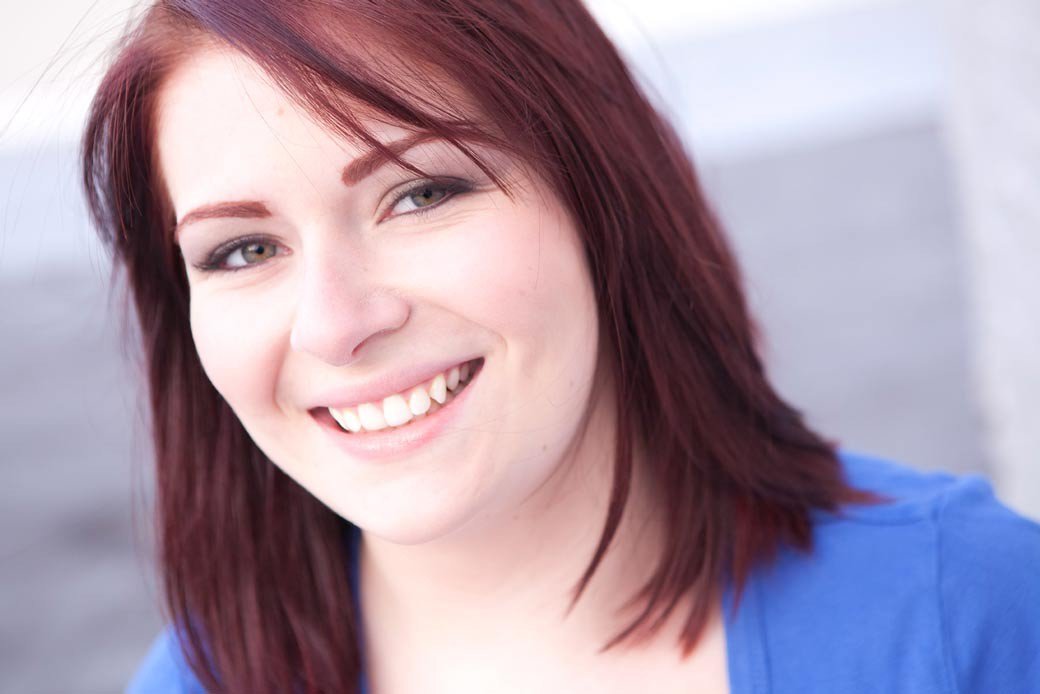 Why would someone with a successful career in a casting agency in New York City up sticks and move to Zaandam? In Elyse O'Shaughnessey's case, she did it for love. Now artistic director of Orange Theater Company, Elyse is on a mission to promote world-class English-language theatre in the heart of Amsterdam.
How did you end up in the Netherlands?
I came here as an au pair about five years ago. I was working with this woman – she worked for Tommy Hilfiger – and one day she was like, 'Oh, I'm moving to Amsterdam; do you wanna come with me?' At the time I was quite young, so I said, 'Okay. Let's go!' It was an adventure. I'd never been to Amsterdam, and I was here with an added comfort factor.
I was only supposed to come for three months, but at the end of it I was still just starting to get acclimatised. I stayed for a full year and met my current [Dutch] partner in the last three months of my visa.
I went back to New York, and we did long-distance for about two years. I was working for this company called Establishment Casting – they used to work for Alexander Wang, and they still work for Marc Jacobs and Miu Miu. I was the executive assistent to my boss. It was an amazing opportunity to learn about professionalism under a self-made woman. I basically learned how to run a business: invoicing, scheduling, accounting, calling the models in, talking to agents, running castings and even organising my boss's personal life!
And then I moved here in about June 2015. Yes, I came back specifically for him. I figured I might as well.
How do you describe yourself – an expat, lovepat, immigrant, international?
Well, I'm on the partnership visa, so I guess I would be a lovepat! That's fine. We're still together. To me, I think you know when you know. I just kind of knew with him. I'm somebody who does big things easily but small things … take a toll. Deciding to move 5,000 miles, I was like, 'Okay. I'm doing it.' Because it was either do that or regret it for the rest of my life.
How long do you plan to stay?
To be honest, I have no idea. It could be the rest of my life. I think the only time that I would consider going back is maybe after I have kids, just to be closer to family.
I grew up a bit outside Boston, but my high school had 4,000 people in it. Just my high school. But I liked that. I liked the fact that there was always somebody that you could fit in with. There were so many different races, sexualities, and everything, that it didn't really matter who you were. It was great thing.
That's not how every American city is, but I was very fortunate to grow up in this place where it was just normal to be friends with everybody – there wasn't really any reason not to be. America gets a bad rep nowadays, understandably so.
Do you speak Dutch and how did you learn?
I can understand a decent amount so long as the person speaking doesn't have a strong accent. But speaking it myself … I should be further along because I have to take a test in October! I feel like in the past couple of months it's got much better. I pick up a lot of words from people around me—the other day my partner's friends were like 'tik 'm aan!' I think that's quite funny. It means high five – literally 'tap it'.

What's your favourite Dutch food?
Kaasstengels. Lekker! It's like a spring roll, with cheese inside. Shall we order one?
How Dutch have you become and why?
[We are refused kaastengels, since the café's kitchen does not open until 3 pm]. In the States they would make you some … but then again, their kitchen would probably be open from the morning. Still, there've been times when even going to the Gemeente to do something they're like, 'I can't help you'. And I'm like, 'Huh? Why?' So, I don't know if I've adopted many Dutch mannerisms yet, but I think that's why Sairah [Erens, executive director of Orange Theatre Company] and I work well together. I think about things the way an American would think about things – not better, just a different perspective.
For example, when I go to the theatre it should be a whole experience. You should feel great the whole time, from the way you're greeted, to the bar service – everything. You should feel like you're welcome, like you're coming into somebody's home. We value that customer service.
I'll always put a nice spin on things. I believe you get more people with honey than with vinegar.
Which three Dutch people (dead or alive) would you most like to meet?
I'd like to meet Doutzen Kroes, the model. She pops up a lot more here than in the US. She used be a Victoria's Secret Angel, hence her national fame, but I haven't met her yet. I'd like to see what Doutzen's personality would be like. I've met quite a few Dutch models, and they're always quite personable when I've told them that I live in Amsterdam.
And, of course, I'd like to meet Dianne Zuidema, the head of the Stadsschouwburg.  Stadsschouwburg Amsterdam and Toneelgroep Amsterdam are changing their name to Internationaal Theater Amsterdam. We want to say to her that we're here to give a helping hand in really becoming international. Perhaps giving us a performance space?
What's your top tourist tip?
Meet a Dutch person who brings you to things. Sairah has taken me to some of the best American food places in Amsterdam. You know, as somebody from another country, we're always looking for our comforts from home. Sairah has taken me to the best spots; there's one called The Fat Pie. It's got a rotisserie attached to it, and burgers and fries, and they're just so good. It's ridiculous.
The Westergasfabriek is a great place to go; there are so many different things in one spot. You have the park right there, and restaurants, breweries, a phenomenal theatre, cinemas, gym … a lot of Dutch people go there as well.
Tell us something surprising you've found out about the Netherlands
I think what shocked me the most about the Netherlands was how beautiful it is. I had a very jaded perspective when I came here: rainy, grey, and weed everywhere. Now I'd describe it as: beautiful, international, and … changing. I think even just from when I arrived here three years ago it's changed drastically.
It surprises me just how international the city has become. I expected clogs – no, I'm kidding – but I mean just in our company there are nine nationalities: Britain, Australia, Singapore, South Africa, Ireland, America, and the Netherlands. I think the fact that English is so accessible here makes it easy for people from many different cultures. It's such a hub for so many different businesses, which bring in people from so many places.
And that's what I mean by changing as well. The amount of people here who are not Dutch has gone up exponentially in the past three years. I get what why there's been a backlash recently; it's going to be overpopulated soon. But [Orange Theatre Company] is bringing people together – we see that the confrontation between the Dutch and the expats is because they don't mingle. A lot of the Dutch also speak great English, and so there's this whole world of fantastic theatre waiting for them on their doorstep.
If you had just 24 hours left in the Netherlands, what would you do?
I think I would just sit on a terrace near a canal. And just really enjoy it. I feel like it's something that's very specific to this city. I mean, yeah, you can people watch in New York, but it's a different kind of people watching – either people in suits, or often people a bit homeless, sadly.
The streets here are much more accessible, and nicer to look at. Something that surprised me was how quickly they clean up after an event. Like the day after King's Day, everything's gone! Whereas in any place that I have ever lived they're like, 'Ahh, we'll get it cleaned up in a week. Somebody'll do it.' Here it's done immediately. I love that.
I think I would mostly miss the relaxed atmosphere of everything. It's a catch 22: there's a part of me that doesn't like the relaxedness, I want to just work work work and do do do, but then there's a part of me that's come to enjoy that. I know people who are lawyers at ABN Amro, quite high up, and they work four days a week, which is unheard of for me. But I think it's quite nice; they have the time off that they need. Unfortunately, I don't do it nearly as often as I'd like.
Find out more about Orange Theatre Company. The next performance is a play about Brexit in November.

Elyse O'Shaughnessey was talking to Joshua Parfitt
Thank you for donating to DutchNews.nl
The DutchNews.nl team would like to thank all the generous readers who have made a donation in recent weeks. Your financial support has helped us to expand our coverage of the coronavirus crisis into the evenings and weekends and make sure you are kept up to date with the latest developments.
DutchNews.nl has been free for 14 years, but without the financial backing of our readers, we would not be able to provide you with fair and accurate news and features about all things Dutch. Your contributions make this possible.
If you have not yet made a donation, but would like to,
you can do so via Ideal, credit card or Paypal.