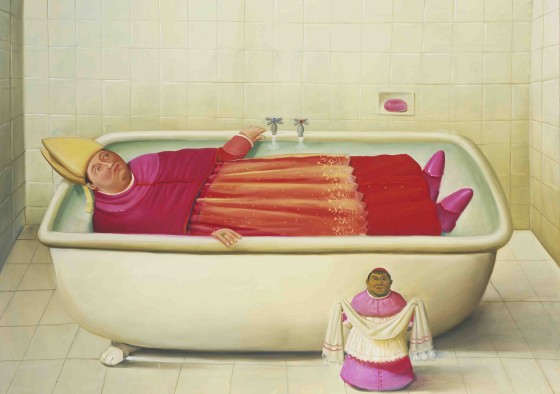 Here's our round-up of some of the best things to do this August, from a travelling theatre to a house of horror, from having a good laugh to checking out portraits of kings and queens.
Botero's podgy people
Botero: Celebrate Life! is a retrospective of nearly a hundred colourful paintings, drawings and pastels by Columbian artist Fernando Botero (1932) plus 'Caballo', his giant sculpture of a horse. Botero satirises – religion, the rich and powerful, his country's violent history- and admires: his podgy version of the Arnolfini portrait, a homage to Van Eyck, is something to behold. In Rotterdam until September 11. www.kunsthal.nl
The circus is in town
From August 12 to 28  De Parade touches down in Amsterdam with a preview of what's on offer in the new cultural season. Performances of music, theatre, dance, opera and mime take place in tents, adding to the circus-like atmosphere. Many of the performances – which last between 3 and 43 minutes – are in Dutch but some are in English. Full programme on www.deparade.nl
Royal photographs
You have until August 21 to visit an exhibition of photographer – to- the-royals Vincent Mentzel's best pics over 30 years of snapping the members of the royal family, on public occasions and in the privacy of their palace.  Paleis Het Loo in Apeldoorn forms the impressive backdrop to the exhibition. www.paleishetloo.nl
Blz?
Shake the sand out of your cozzie and head from Scheveningen to the Lange Voorhout in The Hague for Brasil Beleza?! , a collection of outdoor sculptures by 25 Brazilian artists. Beleza (shortened to 'blz' on social media) means 'beauty' but is also a cool  (well it was yesterday) way of saying 'What's up? Everything ok? Yeah fine'. Perhaps not something we should ask our Olympic hopefuls as they check out their accommodation. http://beeldenaanzee.nl/nl/brasil-beleza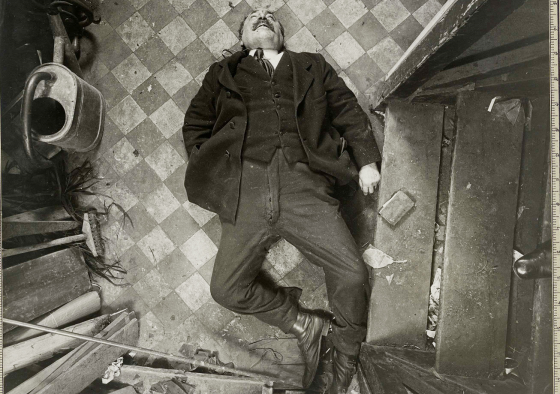 Awfully fascinating
A grisly but fascinating exhibition for the voyeur in all of us is Crime Scenes: A Hundred Years of Photographic Evidence at the Netherlands Photo Museum in Rotterdam until August 21. It's the first exhibition to show how photography has been used as visual evidence, from murder cases to the reconstruction of drone attacks in Pakistan in 2012.  https://www.nederlandsfotomuseum.nl/
Don't forget the insect repellent
The Hortus Festival is another opportunity to get out the insect repellent: this series of classical concerts takes place in the Netherlands' most beautiful gardens. The festival features music by Schumann, Chausson, Schoenberg, Listz and Mendelsohn played by the Hortus String Ensemble. Venues include Hortus Botanicus in Amsterdam, Oude Hortus in Utrecht, Hortus Botanicus in Leiden, Hortus Haren and Trompenburg in Rotterdam. Until August 28. Check out the programme on http://www.hortusfestival.nl/  

Picasso and Dutch cheese
In the summer of 1905, the young Picasso stayed in the province of North Holland for a few weeks. He visited the cheese market, studied the windmills and recorded this new 'exotic world' in his sketch books. The exhibition includes two sketch books from the collection of the Picasso Museum in Paris, and the paintings Les trois Hollandaises from the Centre Pompidou in Paris and La belle Hollandaise from the Queensland Art Gallery in Brisbane. Stedelijk Museum, Alkmaar until August 28. www.stedelijkmuseumalkmaar.nl
Dance in the valley
If you're quick you can still find tickets to Dance Valley, the Netherlands' oldest dance festival in Spaarnwoude, near Haarlem. This year's line-up includes Carnage, Dannic, Headhunterz , Yellow Claw and many others. August 13. http://dancevalley.com/  The website also offers festival fashion tips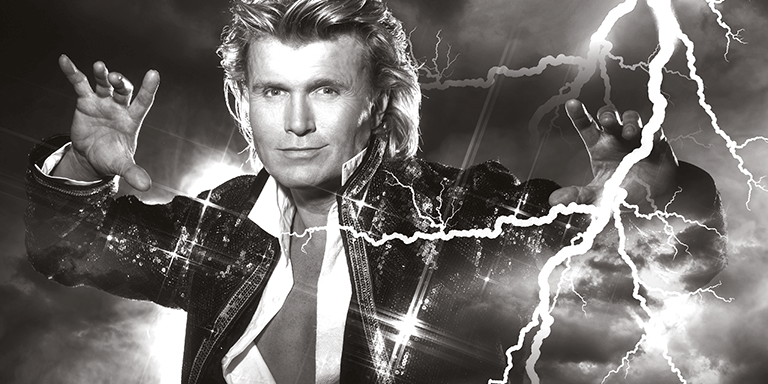 Visit a house of horror
House of Horror is the completely new show from one of the world's greatest illusionists – Dutchman Hans Klok. There are new illusions, with girls disappearing and reappearing at lightning speed, and some top circus acts. And to create the right atmosphere, there are flickering candles, ghosts wandering across the stage and mist rising from beneath the stage. From August 14 at the Carre theatre.
Have a good laugh
Louis C.K. is one of the world's best stand-up comedians. He sells out Madison Square Gardens in New York and recently won a Grammy for his latest comedy album. He has had over 30 Emmy nominations for his tv shows and has been seen in films such as American Hustle and Woody Allen's Blue Jasmine. Note: Louis C.K. has requested that tickets be sold on names so that all fans have the opportunity to buy tickets at face price. Ziggo Dome, Amsterdam, August 16. www.ziggodome.nl