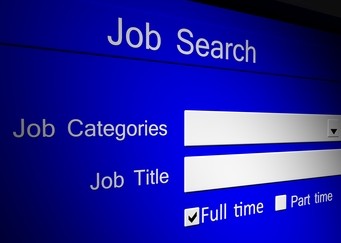 Employers are ignoring the importance of 'tacit knowledge' in their quest for easy ways to get rid of workers, at their and the economy's peril, say five senior economics professors.
Much criticism, especially from the ranks of the employers' organisations, has been levelled against the changes in the new Dutch dismissal law (Wet Werk en Zekerheid): the new rules will make it virtually impossible for small businesses to hire people and instead of fewer flexible contracts there will be more. Employment lawyers will have their work cut out.
The most salient feature of their criticism is that is seems to be focused on the question of how to get rid of staff as simply as possible, as if downsizing is the only relevant business strategy. It exemplifies the way employers today regard the people who work for them. No longer an essential production factor contributing to the success of a business, they are increasingly seen as a costly encumbrance and a risk factor.
Not only are they failing to do justice to their workers, who are having to cope with job uncertainty, they are also selling themselves short. In the Dutch knowledge economy workers are becoming the central and distinguishing production factor.
Tacit knowledge
The physical means of production – machines, computers, natural resources – can be bought in the market place by any company, as can codified knowledge, such as software and licences. It is the tacit knowledge that workers have which makes the difference. This knowledge – about the ways people (co)operate within the company, the business culture, the relationship with clients and suppliers – can be a deciding factor in scuppering the competition.
Tacit knowledge, however, presupposes a lasting tie with the company in question. Such knowledge takes  time to build and whether or not workers are prepared to put in that time will depend on their future within the company. Why take the trouble to get to grips with the culture of a company when you could be out next year, or even next month?
The long-term success of a company is determined to a great extent by the involvement and dedication of its workers. But that presupposes that the company sees its workers as an important production factor in need of a reasonable measure of job security and career opportunities. Only then will companies and workers want to invest in their mutual relationship and build company-specific knowledge.
Research shows that companies with a bigger share of staff on permanent contracts perform better when it comes to (technological) innovation. A staff member on a flexible contract who sees an opportunity to improve the efficiency of the production process so the company can do the same job with fewer people is not likely to share his thoughts on the matter.
If the person in question is on a permanent contract and in no danger of losing his job he will be much more willing to contribute to quality improvement and innovation, thus making the company more competitive.
Trial period
It makes sense for companies to want to make sure they have taken on the right person for the job. Often the official two-month trial period is too short for complex positions and in such cases employers prefer to offer temporary contracts. But there is no reason why, after two years, a company would not put a satisfactory worker on a permanent contract.
Circumstances can change and there may be commercial reasons why a person may be let go. But the new rules provide for this. Those in doubt have only to ask the staff at V&D and TSN. If the performance of a worker becomes less satifactory with time, the responsibility for this usually lies with both the worker and the employer.
Training, more challenging work or adapting the job can improve the situation. The employer only has good grounds for dismissal if this proves to be impossible or if the worker is reluctant to comply. The new rules offer the same possibility provided the employer can produce an adequate dossier.
The new dismissal law has its flaws and may have to be adapted but most critics seem to think that it is more important for Dutch commerce to avoid risk and reduce short-term cost than to invest in quality and innovation.
A lack of training for flexible workers will, in time, erode their sustainable employability. Employers are ignoring the justifiable need of people for continuity and security. By doing so they are also damaging businesses and the competiveness of the economy.
This article was published earlier in the Volkskrant by economics professsors
Paul de Beer, Paul Boselie, Ronald Dekker, Ewald Engelen, Andries de Grip , Alfred Kleinknecht, Joan Muysken, Janneke Plantenga, Frank Pot, Joop Schippers and Esther-Mirjam Sent
DutchNews.nl has been free for 12 years, but now we are asking our readers to help. Your donation will enable us to keep providing you with fair and accurate news and features about all things Dutch.
Donate via Ideal, credit card or Paypal.