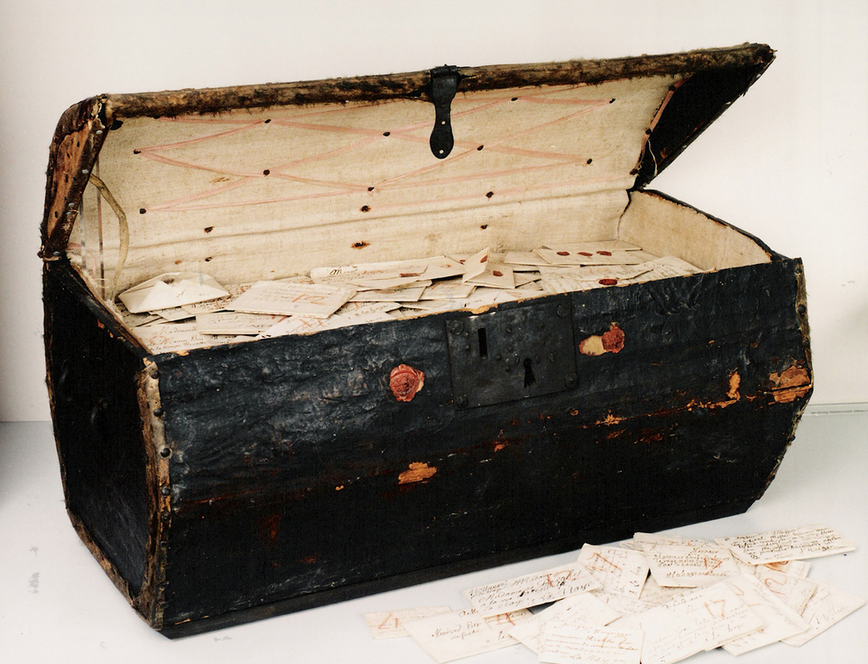 In 1926, a chest containing 2,600 letters dating from between 1689 and 1706 was bequeathed to the Museum voor Communicatie in The Hague. As many as 600 remained unopened. Now an international team of researchers is busily reading what is in them, writes Hanneke Sanou.
Reading other people's letters is usually frowned upon and researcher David van der Linden, one of the project leaders, has admitted reading the letters has made him feel something of a 'voyeur' at times. The letters contain gossip and scandal but also tell of political turmoil and heartbreak.
'Many of the letters were written by Huguenots, persecuted French Protestants who fled to the Netherlands and so became separated from their families. They were writing to say how much they missed each other. But there are also love letters refused by the intended recipients, and an order list from a book seller. I happened to know the titles that were on them, they were pornographic books,' Van der Linden says.
Undelivered and unclaimed, these so-called dead letters were kept in a linen-lined leather chest waterproofed with sealskin where they remained, perfectly preserved, for the next three hundred years. The prudent owner of the chest was Frenchman Simon de Brienne. In 1676 De Brienne became postmaster of The Hague and assumed responsibility for the postal traffic to and from France, the southern Netherlands and Spain.
Postmasters were highly regarded and well-remunerated in those days. Their task was to keep records and hire postilians to transport the letters. De Brienne, a self-styled lord used to moving in royal circles, was chamberlain and confidant to stadtholder Willem van Nasssau, Prince of Orange.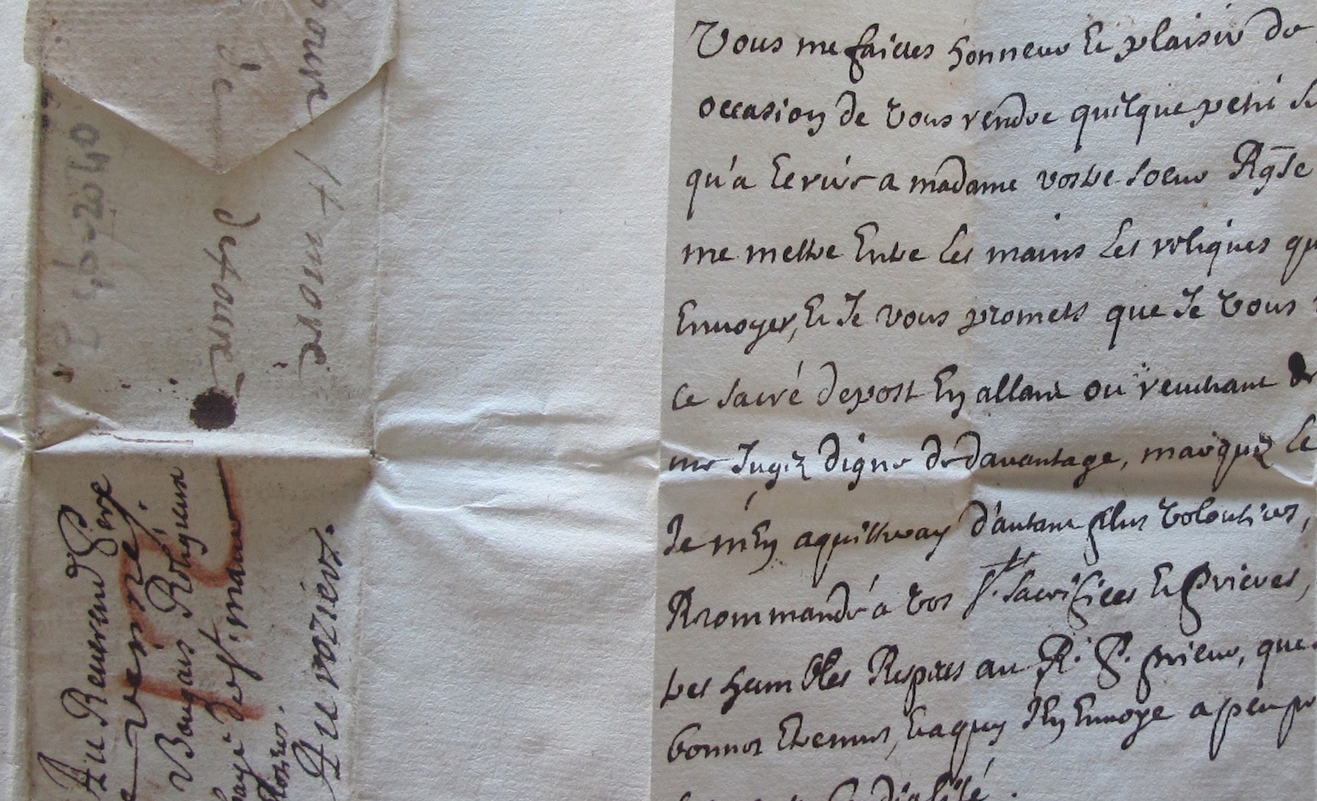 Contrary to normal practice De Brienne didn't destroy the letters that were refused (the postmaster would write 'Wil niet hebben' or 'unwanted' on the back of the letter) or otherwise undeliverable. Instead he put them in his 'piggy bank', as he called it. Postage and delivery charges were paid by the recipient and De Brienne expected to profit from them at a later date.
Not all letters that came back went unread, however. People went to some lengths to get out from under the charges. The most important message in the letter would be written on the outside by the sender so the recipient could read it at a glance and then refuse to take receipt – and pay.
The contents of the letters are opening a window on what were turbulent times in Europe and senders and recipients, aware of the safety implications of exchanging confidential letters, employed an ingenious security method known as letter locking. By dint of some 17th century origami the letter effectively became its own envelope. Any tampering with the intricate folding of the letter would show immediately. The folding was also highly personalised and functioned as something of a signature.
The collection includes letters from aristocrats, spies, merchants, publishers, actors, musicians, barely literate peasants and highly educated people with beautiful handwriting, and are written in French, Spanish, Italian, Dutch and Latin, the Guardian reported.
In order to preserve and study the letter locking method, the 600 unopened letters will be perused using a powerful CT scanner. 'Old letters are usually flattened and filed but that means the folds will fade over time and then we can no longer tell how it was folded. We still want to know what's in them so we've turned to the same method used to decipher the Dead Sea scrolls,' says Van der Linden.
'But because of the many twists and turns the scanner has to make, the letters present a more complex challenge, and a more expensive one,' Van der Linden says. The team have their work cut out: paper, postal marks, matching enclosures, seals and hands will also be scrutinised.
Once all the letters have been digitised, transcribed and edited they will be published on the museum's website. Already on show in the museum are De Brienne's administrative documents, including the bills of the postilions who carried the letters.
The project, titled Signed, Sealed & Undelivered, is a partnership between researchers from five leading universities — Yale, Massachusetts Institute of Technology, and the Universities of Leiden, Groningen and Oxford — and the Museum voor Communicatie.
DutchNews.nl has been free for 12 years, but now we are asking our readers to help. Your donation will enable us to keep providing you with fair and accurate news and features about all things Dutch.
Donate via Ideal, credit card or Paypal.