From food markets and the new Woody Allen to Miffy's birthday celebrations and music under the trees, here's our pick of the week's best things to do.
Watch Woody's new film
For his 45th feature film Woody Allen has put together an existential thriller which takes various themes from some of his earlier films. Like the wonderful Crimes and Misdemeanors (1989) and the stodgy Match Point (2005), the film's central conceit is a murder and the effect it has on the perpetrator.
And like many of his films, it features an intellectual stewing in frustration and self-disgust, and a Pygmalion-type romance. The Allen tropes of philosphy, morality and the randomness or meaning of existence are also well to the fore.
Joaquin Phoenix plays Abe Lucas, a jaded philosophy professor and womaniser who begins an affair with science lecturer Rita (Parker Posey) and begins to flirt with student Jill (Emma Stone).
Nothing raises Abe's spirits until he overhears an anguished woman say she wants dead the supposedly-biased judge in her children's custody case. He decides to help the mother and serve society by killing the judge. His lack of motive will make it the perfect crime and it will do more good than philosophy ever could.
Irrational Man is a good idea for a film which needed more work. There is some sparky chemistry between Phoenix and Stone and Posey uses her eccentricities as an actress to good effect. However, aimiable and humorous as it is, there are too many implausibilities in the script to make this a great Woody Allen film.
Get a taste of Limburg
Head to Maastricht for the four-day culinary event known as Preuvenemint. Over 30 stands fill the Vrijthof square from which the top quality restaurants of the area serve their specialities and best wines. And since the city is one of the gastronomic capitals of Europe, top quality means just that. In the evening there is live music on the outdoor stage.
Vrijthof, Maastricht, August 27 to 30. www.preuvenemint.nl
Check out the new cultural season
The new cultural season opens with the annual Uitmarkt where opera companies, choirs, orchestras, theatre and dance companies, museums and many more offer information about their forthcoming performances and exhibitions. There are also tasters in the form of indoor and outdoor performances.
Museumplein, Amsterdam, August 28 to 30. www.uitmarkt.nl
Listen to the classics under the trees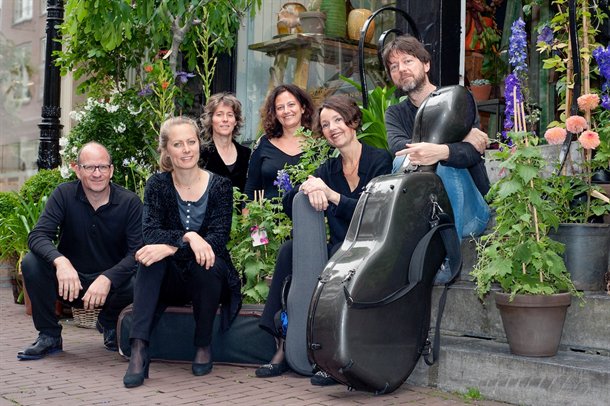 The Hortus festival of classical music takes place in the Netherlands' most beautiful gardens. This week the Hortus Ensemble play Schumann's Nachtstücke and piano trio number 1 and Chausson's concerto for violin, piano and string quartet.
Hortus Botanicus, Leiden, August 26; Hortus Botanicus, Amsterdam, August 27; Oude Hortus, Utrecht, August 29; Hortus Botanicus, Haren, August 30. www.hortusfestival.nl
Stock up on fresh food
The Neighbourhood Food Market is a farmer's market which attracts just about everyone involved in fresh food from eco farmers, traiteurs, bakers, butchers, cheese-makers and sausage-makers to juice pressers, soup boilers and tea sellers.
Pek Market, Amsterdam Noord, August 29. www.neighbourhoodfoodmarket.nl
Celebrate Miffy's 60th
The little white rabbit drawn by Dick Bruna is celebrating her 60th birthday so 45 artists from different disciplines have made statues of her. They range from an all gold Miffy entitled Sunshine by Carli Hermès to a blue Miffy balancing on a chair called Equilibrio Iconico by Joseph Klibansky.
They are to be found at the Centraal Museum in Utrecht and at various locations in Amsterdam and The Hague. On October 8 they will be auctioned and the proceeds will go to Unicef.
Centraal Museum, Utrecht and other venues until September 20. www.nijntjeartparade.nl
Immerse yourself in early music
This year's Early Music Festival takes as its theme England, My England with a focus on the Renaissance and early Baroque. There will be series around Tudor polyphony (Sheppard, Taverner, Tye), Elizabethan virginalists (Bull, Gibbons, Farnaby, Byrd) and consort music (Lawes, Jenkins and Tomkins).
Of course Henry Purcell plays an important role with performances of Funeral Sentences, King Arthur and Dido and Aeneas. There is also music by Handel's lesser-known contemporaries such as Bononcini, Avison and Boyce.
The French-Belgian ensemble Vox Luminis of Lionel Meunier will be artist-in-residence. Other guests this year include L'Arpeggiata, Gabrieli Consort, Gli Angeli Genève, Capriccio Stravagante, Dunedin Consort and La Risonanza.
TivoliVredenburg, Utrecht and other venues, Utrecht, August 28 to September 6. www.oudemuziek.nl
See traditional cheese selling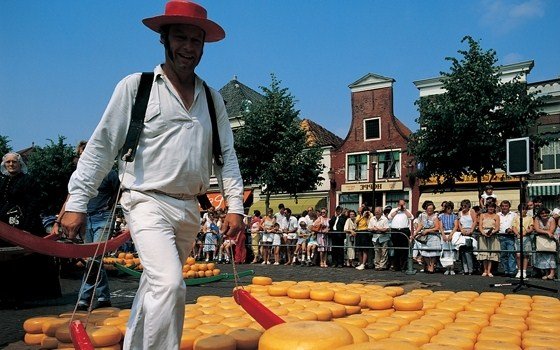 The cheese market in Alkmaar, which is the largest of its kind anywhere in the world, hasn't changed much since its inception in 1365. The carriers, placers, throwers and scale masters still wear traditional costume. The cheeses, some 2,200 of them, are laid out early in the morning ready for inspection by the market masters and traders. After which the bidding begins.
City centre, Alkmaar, August 28. www.kaasmarkt.nl
Discover Guatemala
An exhibition of photographs by two very different photographers. Raymond Rutting, photo-journalist for publications such as The New York Times and The Guardian, takes his photos of people instinctively and just snaps away. Sasha de Boer, formerly the reader of the main news on Dutch tv, prefers to take her time, to observe from a distance and then ask permission to take a photo.
National Geographic Traveller sent the two of them to Guatemala last year for what the magazine calls 'an image battle'. The results are often spectacular and often moving.
Museum Hilversum, Hilversum until September 27. www.museumhilversum.nl
Admire vintage cars
The Historic Grand Prix provides an opportunity to admire vintage and classic F1, Group C and sports cars in the paddocks, and to watch them racing around the track.
Circuit, Zandvoort, August 28 to 30. www.circuit-zandvoort.nl
For more suggestions of what to do in August and September visit the full What's On section.