From lights to the dark side: 13 great things to do in November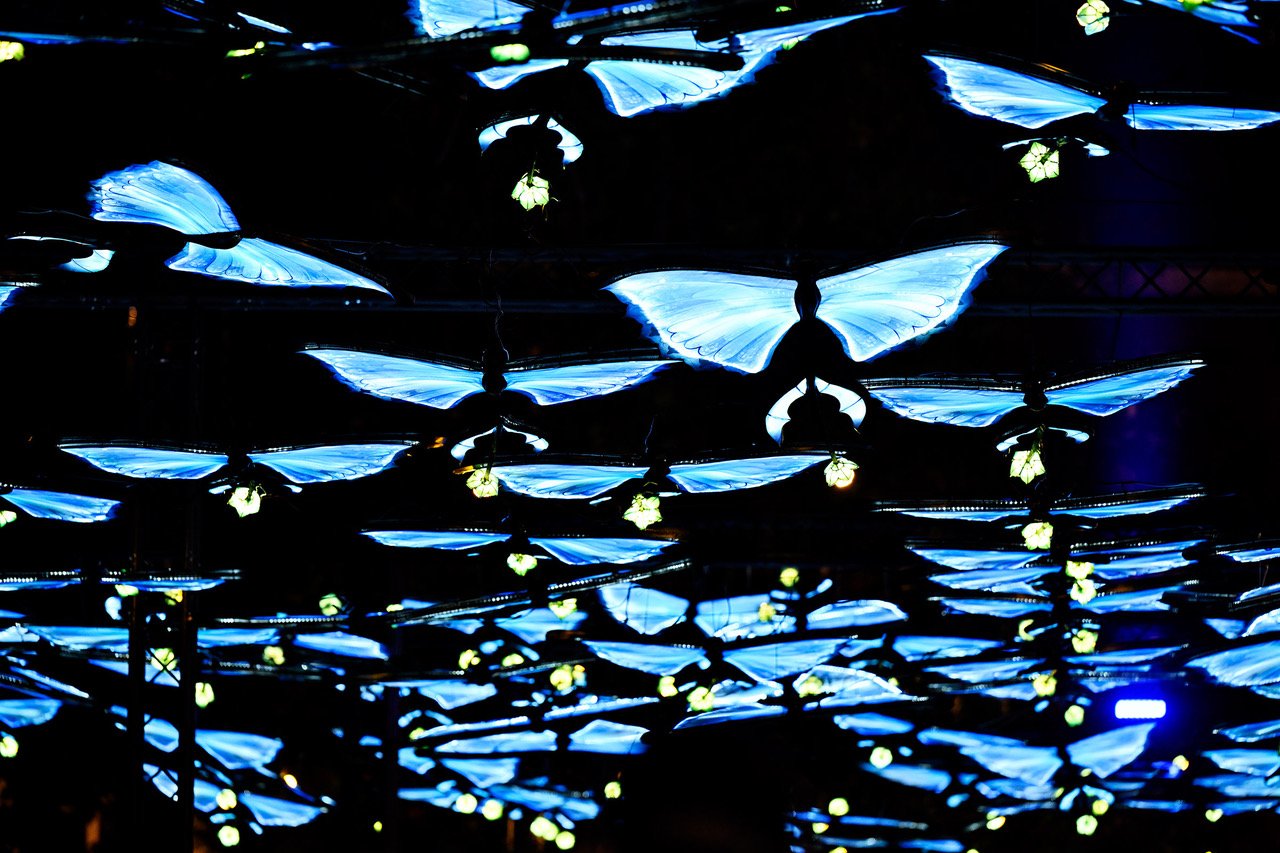 The Netherlands is at last and mercifully reverting to its normal weather of endless showers and wind. Time to get out your brolly and do a bit of singing in the rain while you head for the nearest museum or theatre.
Keep your eye on the price
If you have a couple of hundred euros burning a hole in your pocket you could do worse than to buy some affordable art at the affordable art fair in Amsterdam. Over 70 galleries from the Netherlands and abroad are flogging their wares at prices accessible if not to all then to many. November 1-5. Website
Vete al cine
Spanish cinema is thriving and Dutch aficionados can now flock to Amsterdam to see what's on offer, from recent productions such as Creatura, about the nature of sexual desire, and the fascinating La Singla, the story of a deaf flamenco dancer, to  older favourites such as Cria Cuervos as well. November 24-26. Website
See the bright lights
The days are becoming shorter and that means it is time for light festivals. Perhaps the biggest and best is GLOW in Eindhoven, with the the theme this year of The Beat. You can walk the route from November 11 to 18.  The Amsterdam Light Festival's theme this year is LOADING… Revealing Art, AI and Tech and the show starts on November 30.
Catch the cold at Burgers' Zoo
It's not as cold as it should be but there is plenty of teeth chattering to be done at Burgers' Zoo in Arnhem which has mounted an exhibition about the Ice Age. It's a great one for children as well, with 19 life-size creatures, including a giant woolly mammoth, lurking in the grounds.
At weekends and the Christmas holiday children can try their hand at being paleontologists or don a fur skin and make cave drawings.  Ice Age & Zoo, On the trail of the mammoth is on until January 7. Website
See the world through the eyes of Ai Weiwei
Kunsthal Rotterdam is hosting a major retrospective of the work of artist and human rights activist Ai Weiwei, with highlights from every phase of his 40 year career.
Both from inside and outside his native China Ai Weiwei never stopped poking the regime in the eye, creating a series of work which has since taken on iconic status. Not always as direct as the finger up Mao's final resting place on Tiananmen Square and monuments to power across the world, there is also Crystal Ball (2017), a pile of safety jackets suggesting an uncertain future, and over 100 other pieces. In Search of Humanity is on until March 3. Website
Admire the consecrated followers of fashion
The Catharine Convent in Utrecht strikes again, spinning a worldly yarn out of religious matter. It's like this: in the 17th and 18th centuries Catholics were not allowed to practice their faith in public and took to hidden churches (Ons' Lieve Heer op Solder, for example ).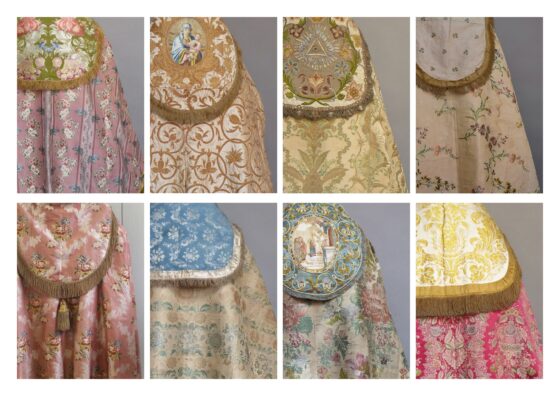 The rich religious ladies of the Republic donated their beautiful flowery dresses made from French, English and Chinese fabrics to the church to turn into religious garb to celebrate the service in fabulous splendour. Until January 21. Website
Let's get animal
A warning of possibly disturbing images precedes the exhibition at the normally sedate Frans Hals museum in Haarlem as it tackles the relationship between humans and animals and their mythical mergings in lore.
Their expression in art is centred around a new video by artist Josefin Arnell called Beast and Feast which, somewhat chillingly, shows a woman changing into a horse. Fever Dream is on from November 17. Website
Find your pathway at Idfa
The IDFA documentary film festival kicks off this month, with venues strewn across the capital screening such a wealth of films, organisers have put together a number of themed "pathways" to guide moviegoers on their chosen route.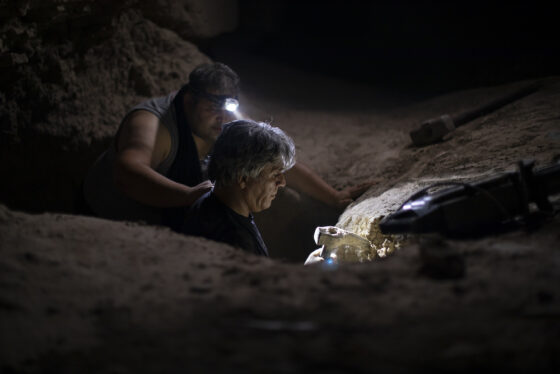 From Queer to Life in Europe and from Young Adult to Sisters, there are subjects to suit every taste and interest. Young (and older) viewers may enjoy the tale of Nelson het minivarken (it isn't), voiced by Maarten van Rossem. There are plenty of other activities to choose from, including exhibitions on new media and Q & A's with filmmakers. November 8-19. Website
Enjoy an early Christmas
Christmas comes early this year for lovers of A Christmas Carol, Dickens's cautionary tale about selfishness and neglect, presented by the Orange Theatre Company in Amsterdam. There's still a lot of it about today and the story will continue on its never-ending loop, as relevant as ever. There's lots of laughter as well as crotchety Scrooge get his comeuppance and is redeemed as well.  November 24-30 and December 1-3. Website
Score a free ticket
Catalan playwright Guillem Clua's succesfull gay romcom Smiley, which was made into a Netflix television series in 2022, has landed in Amsterdam. The Queen's English Theatre Company presents the story of two people, seemingly not meant to be but who fancy the pants off each other anyway in a double bill with Endless Second, a play by Theo Toksvig-Stewart about sex and consent in a relationship. There are some free tickets going as well. November 24-26. Website
Watch Nan Godin's stories of our times
American artist and activists activist Nan Goldin is still with us, albeit just, but some of her friends didn't live to tell the tale, hence This Will Not End Well, the title of her life and times in pictures at the Stedelijk Museum in Amsterdam.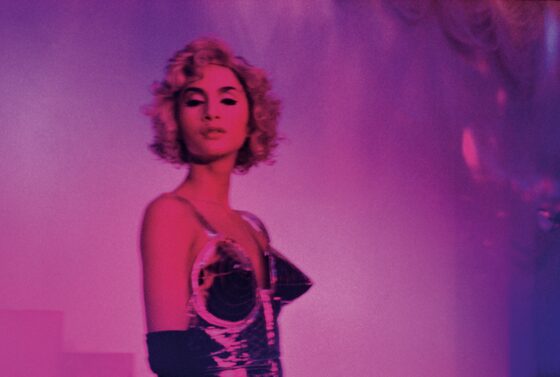 Goldin presents the realities of addiction, illness and, ultimately, death in series such as The Ballad of Sexual Dependency (1981-2022) and Memory Lost (2019-2021).  Until January 28. Website
Don't wake the Sleeping Beauty
Photographer Carlijn Jacobs has made a name for herself for her unconventional way of framing well-known fashion brands. The exibition Sleeping Beauty at Foam  in Amsterdam, which combines fashion photography and other work, refers to the fairy tale of the curious princess, whose enterprise Jacobs celebrates. Jacobs herself has been pricked by the spinning wheel of AI, prompting images that are both dreamlike and nightmarish. Until January 21. Website
Get warm with some quilts
There are thirty years' worth of quilts to be admired at the little-known but very pretty Hendrick Hamel museum in Gorinchem in the province of Utrecht. Quilting is as old as the hills and the local Lingelappers (Gorinchem is on the river Linge and lappen means cloths) quilting society is keeping up the tradition of fashioning the warm and beautifully made winter warmers. Until March 17. Website
Thank you for donating to DutchNews.nl.
We could not provide the Dutch News service, and keep it free of charge, without the generous support of our readers. Your donations allow us to report on issues you tell us matter, and provide you with a summary of the most important Dutch news each day.
Make a donation