Along the Seine: how the changing French river changed Van Gogh
Senay Boztas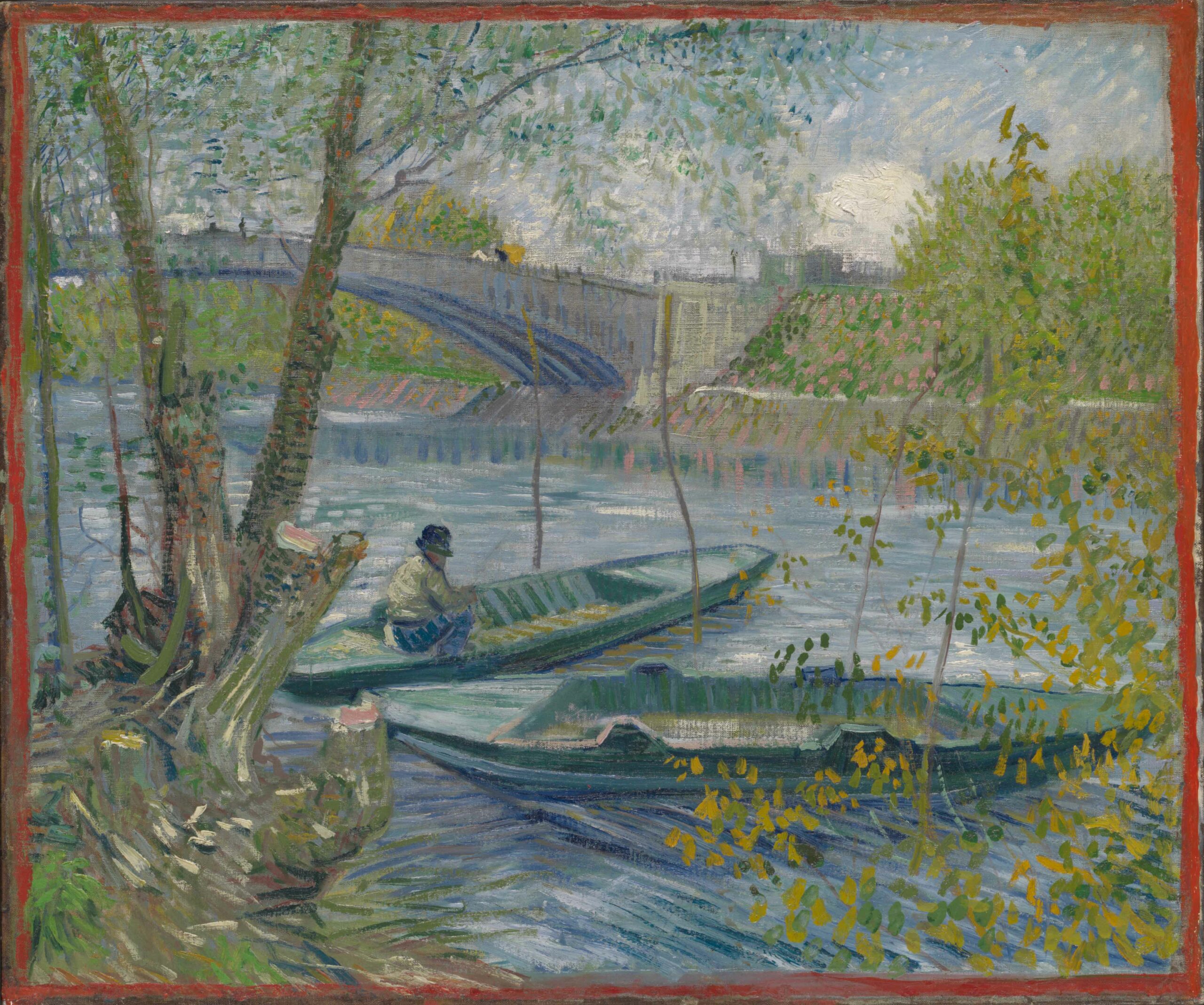 It was an area where modern industry met the beginnings of casual tourism and where five avant-garde painters searched for a new form of expression. A new exhibition at the Van Gogh museum for the first time looks at the role of the Seine and the area northwest of 19th century Paris in inspiring young artists including Vincent Van Gogh.
Van Gogh along the Seine, which opens on Friday, shows that there is more to discover about one of the world's most popular artists, according to Van Gogh Museum director Emilie Gordenker.
"This tells a story that before now has been neglected," she said. "You might think that we know everything there is to know about Van Gogh and there is nothing new. But this is about what Van Gogh and his contemporaries Paul Signac, Georges Seurat, Émile Bernard and Charles Angrand did when they went along the Seine to the village of Asnières."
Created with the Art Institute of Chicago, which has a strong collection of works by Seurat, the exhibition unites 75 paintings and sketches showing how these developing artists responded to a changing landscape and society. Thanks to the arrival of the train, the area just outside Paris became a popular location for city day trippers, both labourers enjoying their new Sunday leisure and the bourgeoisie.
As these five contemporaries developed their styles – Van Gogh, for example, his loose but colourful impressionism and Seurat the "pointillist" technique made from dots of colour – they also featured new, pedestrian subjects.
There was, says senior researcher Teio Meedendorp, an element of social criticism in their work while they simultaneously rebelled from previous artistic ideas and norms. "They were not a group," he said, "but they were all there, painting in the countryside which was in development, just like their art."
Just as these painters tried to paint in a different way, they also featured humble rather than grand or biblical subjects and had an eye for the poverty and poor conditions of the people on whose labour a new prosperity was being built.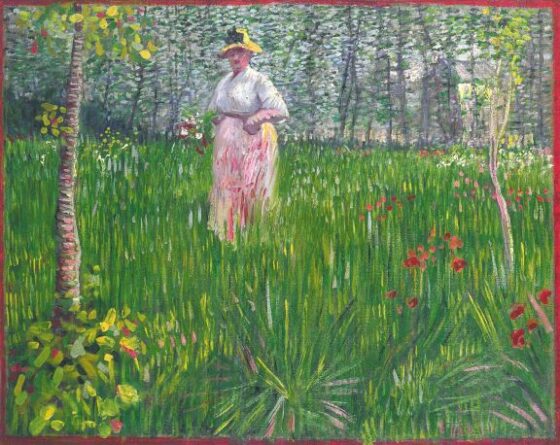 Opposition
"Seurat presents the bourgeoisie in a kind of stiff way in A Sunday on La Grande Jatte, and then he paints people swimming who were the workers – and if you put the paintings opposite each other, you have the workers looking at the bourgeoisie and the bourgeoisie looking at the workers," he said. "There is an anarchistic component in pointillism itself and there is also this kind of opposition in the social commentary."
When Van Gogh went to Paris from late February 1886 to February 1888, he looked to modern, Parisian artists to develop a new kind of style. He would walk three miles from his home in Montmartre, in the north of the city, out along the Seine to the village of Asnières, painting landscapes, factories, restaurants and the laundry boats that – together with the zinc factories – polluted the Seine on the way.
"Van Gogh was clearly looking for another form of expression," said Meedendorp, pointing out how he left the sober colour palette of his early Dutch paintings and embraced more colour and a loose, quick, impressionistic brushstroke.
At the same time, industrialisation and urbanisation were dramatically changing the outskirts of Paris. A green area of leisure, iron bridges and modern train stations was attracting factories and housing – although it was still, said Meedendorp, not somewhere you would want to be at night.
In this area, Van Gogh conducted what he called a "painting campaign", experimenting with a style influenced by young contemporaries like Signac, Seurat, Bernard and Angrand.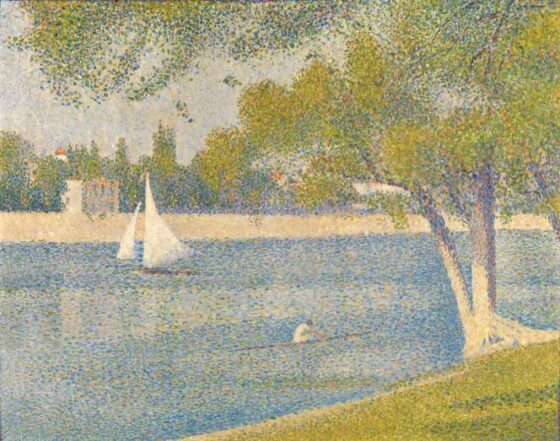 The exhibition features seven of nine major paintings that Van Gogh made at the time – which Meedendorp describes as the "crown" of his work in the period – and which have been borrowed from private and public collections across the world. Three were made from a single, two-metre long canvas, with the red cutting lines still visible, presenting a triptych of this society on the move.
"Van Gogh saw Seurat as a master who could lead the group of modern painters, although in the end they all went their own ways and did their own thing," said Meedendorp. "The Beatles all split up before they were 30 and this was the same kind of story."
But still, at that point in time, added researcher and curator Bregje Gerritse, they all pinned their hopes to this rapidly changing area in a changing time. "Van Gogh had never taken part in an exhibition or sold anything and he undoubtedly thought just like his contemporaries," she said, "that his chances lay along the riverbank of the Seine."
Van Gogh along the Seine opens on October 13 and runs until January 14 2024 at the Van Gogh Museum in Amsterdam
Thank you for donating to DutchNews.nl.
We could not provide the Dutch News service, and keep it free of charge, without the generous support of our readers. Your donations allow us to report on issues you tell us matter, and provide you with a summary of the most important Dutch news each day.
Make a donation