Inburgering with DN: Dutch scandals you should know
Molly Quell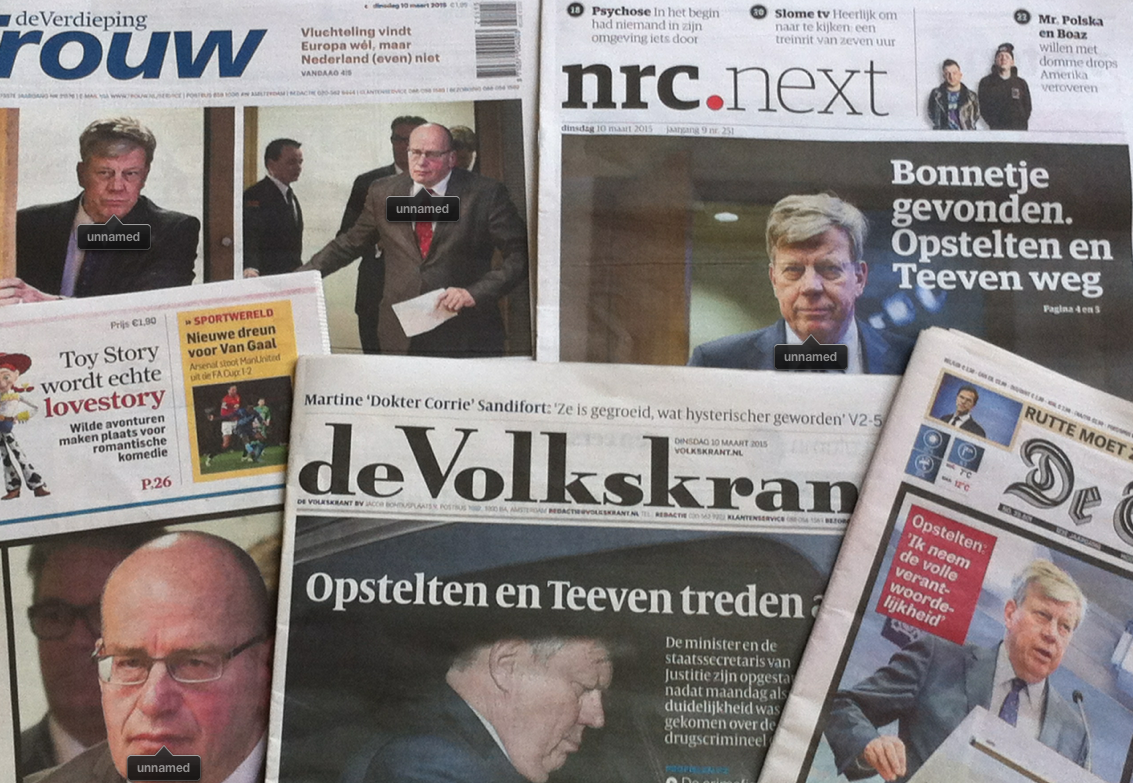 Politics, history and corruption. It's the latest instalment of the Dutch News essential guide to integrating into the Netherlands – our very own inburgeringscursus.
Lesson 44: Dutch scandals you need to know about (part 1)
1. The receipts scandal
The "Bonnetjesaffaire" or "receipts scandal" took down three politicians over a quintessentially Dutch disgrace: failing to keep your accounts in order. 
Following a 1994 conviction for drug trafficking, the public prosecution service seized millions in assets from Cees H, head of the Octopus crime gang. Then prosecutor Fred Teeven had set his sights on another criminal, Johan V, and struck a deal with Cees H. He would get a lighter jail sentence and most of his money back if he testified against Johan V and paid a 750,000 guilder fine (€560,000 in today's terms). 
This being a very good deal, Cees H. took it. However, Teeven neglected to inform the tax authorities either in the Netherlands or abroad when he emptied the criminal boss' bank accounts and returned the cash. 
A 2014 investigation by Nieuwsuur brought the arrangement to light and Teeven, now deputy justice minister, told parliament he couldn't remember how much money he returned. Justice minister Ivo Opstelten claimed the amount was only 1.25 million guilders. A year later, the ministry turned up a receipt of payment to Cees H's lawyer, showing he received 4.7 million guilders (€3.5 million). 
Opstelten and Teeven were forced to resign, as well as Ard van der Steur, who succeeded Opstelten at the justice ministry but was later revealed to have connections to the affair. 
Teeven would go on to have a second career as a bus driver, leading to a hilarious moment in 2018 when prime minister Mark Rutte boarded Teeven's bus to catch up with his former colleague.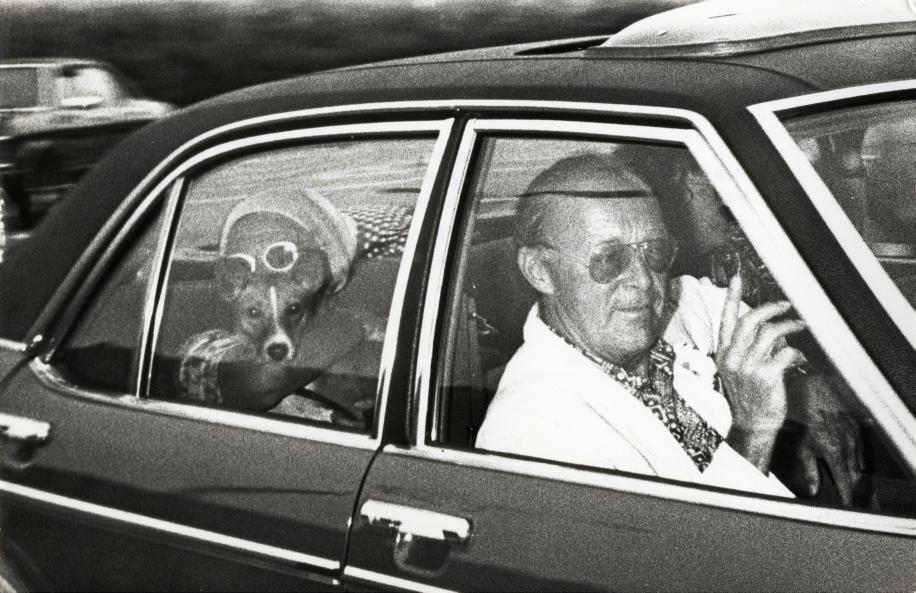 2. The Lockheed scandal
Royal family members are unending sources of scandal and Dutch prince Bernhard, the husband of Queen Juliana, was no exception. During US senate hearings in 1976, it was revealed that American aerospace company Lockheed had paid bribes to a "senior government official in the Netherlands" in exchange for guarantee contracts for military aircraft. 
Initially, Lockheed just wanted the prince consort to fly around in an aircraft as a publicity stunt, but import regulations proved to be too onerous so the company went with straight bribery instead. Bernhard was ultimately paid more than $1 million to wield his influence on the 300 some corporate boards or committees he sat on. 
Then prime minister Joop den Uyl set up the Commissie van Drie (Commission of Three) to investigate the claims. The prince refused to answer any questions, telling reporters: "I am above such things." 
The commission's report concluded that Bernhard "has shown himself to be open to improper desires and offers" and nearly threw the country into a constitutional crisis after Juliana threatened to abdicate if her husband was prosecuted. Bernhard was spared that punishment, but was forced to resign from several boards and forbidden from wearing his military uniform in public. 
3. The childcare benefits scandal
For more than a decade, the Dutch tax office wrongly accused some 26,000 parents of making fraudulent childcare benefit claims. Reporting by RTL in 2018 brought the toeslagenaffaire (benefits scandal) to light, revealing that officials assumed families who made minor errors on their paperwork were committing fraud and ordered them to pay back thousands of euros of benefits, sending many into bankruptcy. 
Families with dual nationality or a migrant background were targeted specifically. It was later revealed the authorities targeted the recipients of other benefits in similar ways. 
In 2021, the government fell over the scandal, with prime minister Mark Rutte saying that things had "gone horribly wrong." Compensation claims have dragged on and many are still in limbo. 
4. IRT
In the late 1980s, the justice ministry set up the IRT, a special task force tasked with investigating organised crime in the country. They initially had some success and, in 1992, started Operation Delta, which focused on Etienne Urka, a drug trafficker of Surinamese descent. 
Rather than seizing shipments, the IRT allowed drugs smugglers to keep bringing their wares into the country, hoping to catch more members of the organisation. Things quickly got out of hand. An inquiry would later reveal the group allowed 2,658 kilos of cocaine hidden in fruit juice into the country in IJmuiden. The operation was conducted without the justice minister being informed. 
The IRT also began relying heavily on informants, who were allowed to continue their criminal activities as long as they were supplying the police with information. In 1994, the minister overseeing the IRT died suddenly of a heart attack and her replacement, Ed van Thijn, stumbled upon the mess and disbanded the group. 
A subsequent investigation, with hearings broadcast on television, concluded the Delta approach was irresponsible and lacked a legal basis. Parliament would later pass legislation to stop such methods being used again. In 2023, the scandal was turned into a television series.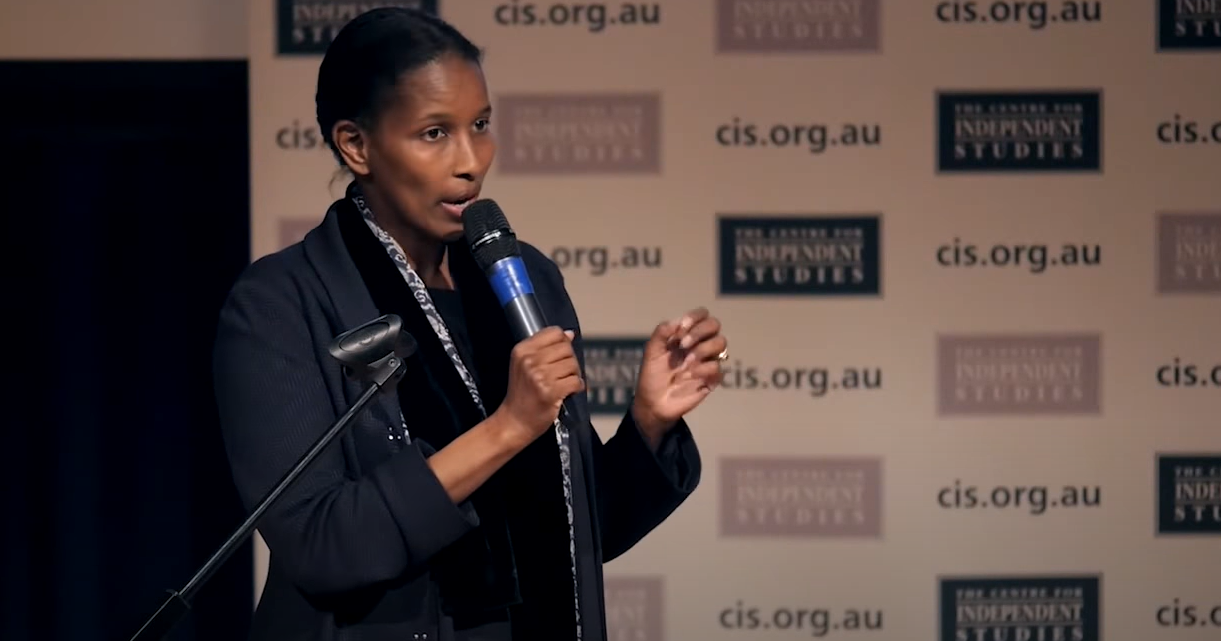 5. Ayaan Hirsi Ali
When Ayaan Hirsi Ali arrived in the Netherlands in 1992, she told immigration authorities that she had just fled war-torn Somalia and feared for her life if she was sent back. In fact, the 23-year-old had just stepped off a train from Germany where she was visiting family and had spent the previous decade living in Kenya. 
Ali would go on to learn Dutch, get involved in politics and ultimately get elected as an MP for the VVD. She was naturalised in 1995. 
More than 10 years later, she would make a movie critical of Islam with filmmaker Theo van Gogh. In 2004, Van Gogh was stabbed to death by an Islamic extremist. His murderer left a note addressed to Ali next to the body. 
In 2006, TV programme Zembla reported that Ali had given false information to the immigration authorities during her asylum process. Some of this information was already common knowledge: she had revealed her real name and birthday in a 2002 essay collection. Her VVD party colleague and immigration minister, Rita Verdonk, announced she was going to look into the claims and see if Ali's citizenship could be annulled.
Parliament debated the scandal over several days in May 2006, resulting in a motion to ask Verdonk to explore alternative options for Ali to retain her citizenship. She was forced to resign from parliament and issued a letter of apology for the false statements, but was allowed to keep her Dutch passport. 
Following a debate that lasted until 5 am, coalition party D66 backed a no-confidence vote against Verdonk. The motion was rejected and the party pulled  out of the coalition, bringing down Jan Peter Balkenende's second cabinet. Hirsi Ali moved to the US.

Although they say Dutch politics is boring, we couldn't cut our list down for one article, so be on the lookout for Part 2 soon. 
Thank you for donating to DutchNews.nl.
We could not provide the Dutch News service, and keep it free of charge, without the generous support of our readers. Your donations allow us to report on issues you tell us matter, and provide you with a summary of the most important Dutch news each day.
Make a donation