Partner content
How to adjust to Dutch work culture: Six tips from IN Amsterdam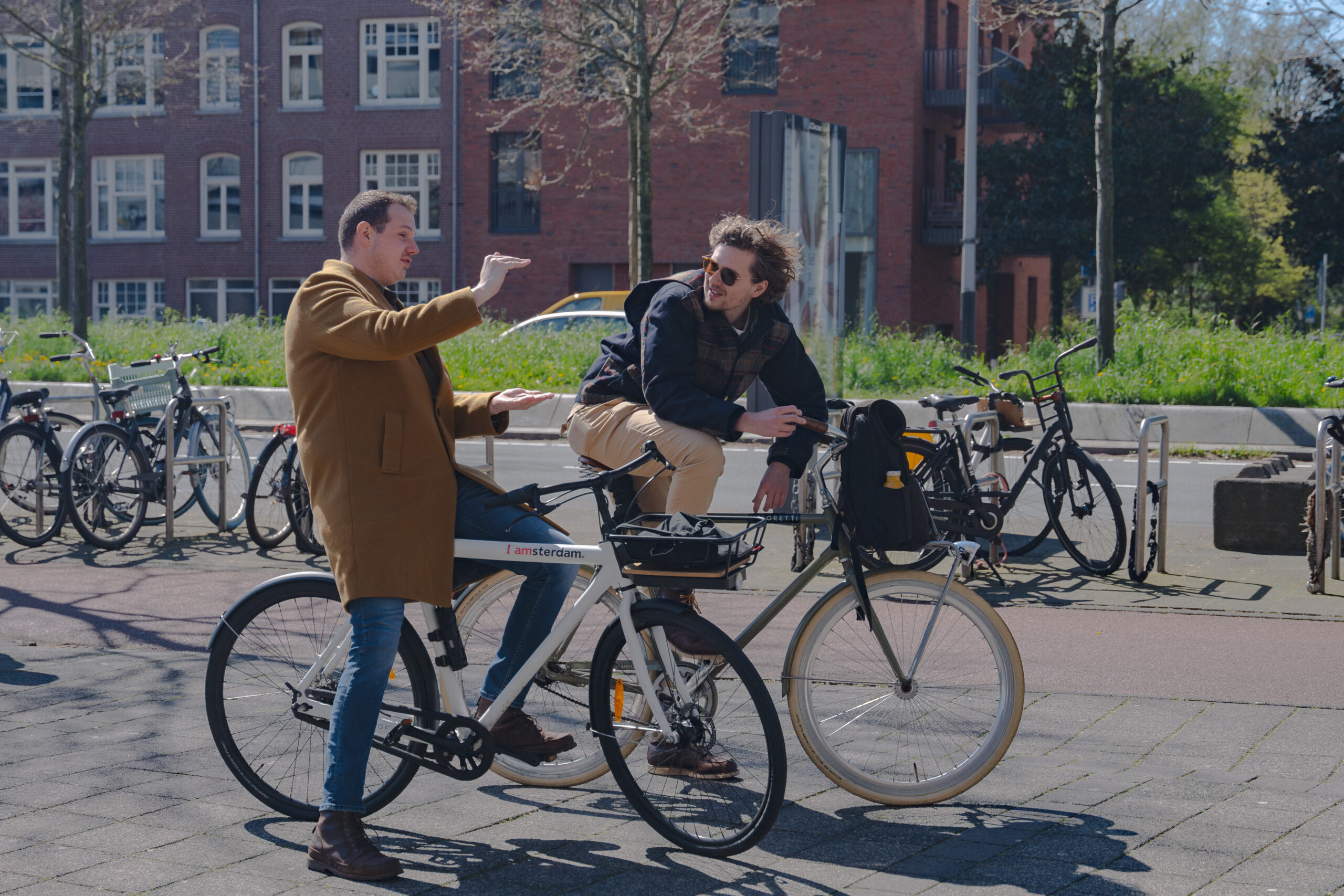 Working in a new environment can take some getting used to, but it doesn't need to be intimidating. Here are some insights into the work culture in the Netherlands,  from the team at IN Amsterdam.
Embrace a healthy work-life balance
The first thing you should realise is that the Dutch work to live, rather than the other way round. According to the 2020 OECD better life index, the Netherlands was listed as the fifth best country for having a good work-life balance.
Only 0.3% of employees work very long hours, making overtime uncommon in the Netherlands. The working hours are often negotiable during the hiring process or when your personal situation changes. Full-time contracts in the Netherlands are for between 36-40 hours a week and 38 hours is standard.
Dutch workers prioritise their well-being and quality of life, and work and personal time are strictly separated. In the Netherlands, full-time workers devote 64% of their day on average to personal care and leisure. In many jobs, your working hours will be flexible as getting the job done has priority over the number of hours you work, and – added bonus – you won't be expected to be available during your time off or at the weekend.
Don't be late
Punctuality is crucial in Dutch work culture. Being on time is considered a sign of respect and shows you take your job seriously. Should you run late to a meeting or an appointment, try to keep the delay to 10 minutes and always inform your colleagues.
Postponed meetings may cause delays to the work process as the Dutch plan their time far in advance and it may be hard to reschedule for several weeks or even months. You will soon find that planning ahead is common practice in the Netherlands for both social engagements and work. Keep a diary for appointments and don't be afraid to schedule a meeting, or drinks with Dutch friends, far in advance: commitments are honoured here.
Take advantage of Dutch work meetings
Whether they are formal or informal, meetings are an integral part of the Dutch working culture. Meetings are often run with a well-structured agenda to ensure everyone makes the most of their time.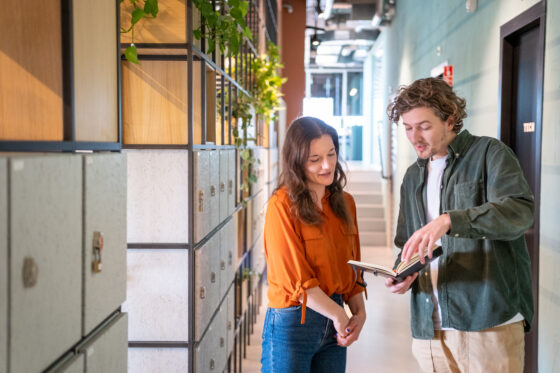 Overall, the Dutch approach meetings with the intention of maximising productivity and progress. A good way to stand out is to come prepared and actively contribute your opinions. Meetings are often used as means for everyone to be heard, regardless of your position. Showing initiative is a positive within the Dutch workplace.
Prepare to be informal
The Dutch workplace fosters an informal atmosphere that thrives on a flat chain of command and egalitarian values. Authority is gained through education, experience and your role, rather than the company hierarchy.
The Dutch learn to assert themselves in conversation from childhood and while it can be hard for expats to get used to, it's a great way to build connections. Do not be afraid to address your managers by first name, if you notice this is what everyone else is doing.
You will often find all company employees mix during a borrel – or after-work drinks. The line between superiors and subordinates is often softened, so do not be surprised or intimidated if you are asked to share your opinion by company bosses or end up having a chat about your dog or non-work related topics.
Adopt and expect a direct communication style
Direct communication is a cornerstone of Dutch business culture, which can be a shock to newcomers coming from countries where subtext is favoured over explicit communication.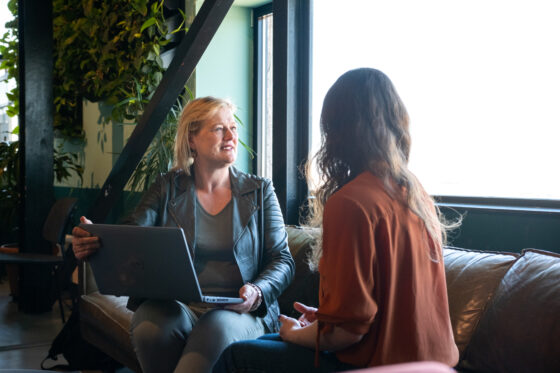 In the Netherlands, when it comes to receiving feedback, you can expect brutal honesty without any frills. You are also expected to match this openness and speak your mind in giving feedback. Criticism is not only accepted but welcomed, as the Dutch view it as an opportunity for improvement and growth.
It is common to have disagreements over work but do not take it personally: disagreements at the office are viewed as separate from personal relationships and won't affect your social standing.
Communicate honestly and follow through on promises
In Dutch work culture trust is built through setting correct expectations and following them through. Transparent communication is key: adopt a direct communication style and show your reliability by consistently delivering on promises and meeting deadlines.
In communication, veiled or overtly polite phrases may be misunderstood or taken out of context, so say what you mean in straightforward terms.
That will minimise misunderstanding and show you as someone who can be depended on.
Looking for more information and support? Get free help and guidance for internationals at IN Amsterdam. And watch more videos via the IN Amsterdam Feeling at Home series.
IN Amsterdam is a one-stop-shop governmental service that offers free personalised English information to internationals arriving in the Netherlands, from relocation and career to healthcare, housing and family. For more tips and updates, resources and invitations to English-language events, free info sessions and workshops sign up to for the IN Amsterdam newsletter.
Thank you for donating to DutchNews.nl.
We could not provide the Dutch News service, and keep it free of charge, without the generous support of our readers. Your donations allow us to report on issues you tell us matter, and provide you with a summary of the most important Dutch news each day.
Make a donation