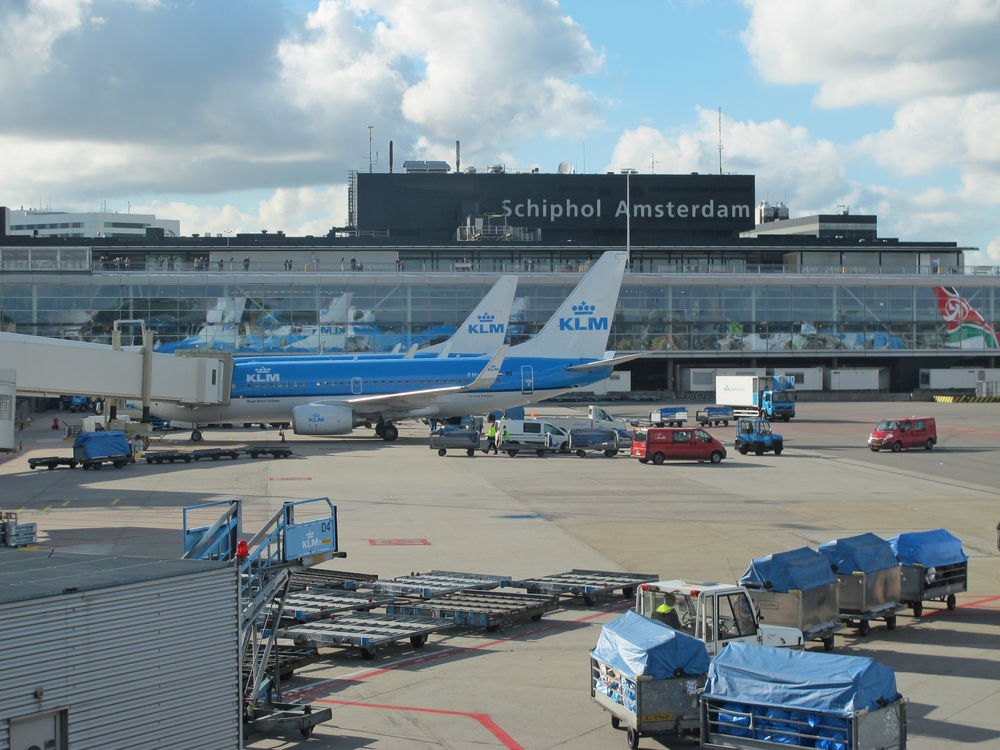 Airline prices are soaring to new heights this summer, disrupting travel plans for many post-Covid desperate vacationers. Lauren Comiteau looks at why…and offers a few tips from the experts.
Marie-Charlotte Pezé knew exactly where she wanted to take her 8-year-old daughter and another mother-daughter duo this summer: a holiday village in the Canary Islands, complete with beaches, volcanic landscapes and a water park. It was pricey, but she booked their accommodations back in April, excited to be returning to a location they had enjoyed three years ago, right before Covid struck.
One week later, she went to book the flights. The cheapest ones she could find were €2,000 per mother and daughter, four times as much as three years ago.
"We cancelled the whole plan," she says. "It was so shocking. I saw my vacation disappear."
Pezé ruled out airline travel. Instead, they'll be camping in central France, spending a couple hundred euro to arrive there by train.
"The prices are ridiculous," says Pezé. "They're really taking advantage. It's so opaque. I know they are making up for the Covid years, but it's too much, and it leaves out certain people who can't pay those prices, including single mothers like me."
Inflation
"Prices for flights and holidays have gone up, just like all other prices this year," says Hanita van der Meer of ANVR, the Dutch Association of Travel Agents and Tour Operators. "For airlines and tour operators, everything is more expensive than last year—employees, fuel, services, maintenance. Besides, they have to make flying greener, so they have to invest in more sustainable travelling."
According to online booking site Hopper, flights between the US and Europe are the highest they've been in six years, increasing some 12% since last summer. Short-haul routes within Europe haven't fared much better. According to Forbes, airfares to and across Europe this summer are increasing between 15% to 50%. Ryanair Chief Executive Michael O'Leary told The Telegraph that average fares across Europe rose by 20% in 2022, and he expects a similar jump this summer.
Economics 101
At its most basic, the airfare increases are a simple case of supply and demand: People are desperate to travel again post-Covid in what some have dubbed "revenge travel," leaving airlines and airports, many still operating at limited capacity, struggling to fill the high demand. Prices, accordingly, have risen.
"Post-Covid, there was a surge in travel bookings," says travel industry consultant Paul Richer. "People were stuck at home, and then the world opened up and they wanted to go on holiday. The expectation is that travel will settle down to its pre-Covid levels in about one or two years. Still, many people want a holiday sooner rather than later. With war in Ukraine, pandemics, fires and other uncertainties, people may be thinking 'Let's go while the going is good!'"
Schiphol
Airports are also trying to make up for the lost pandemic years, passing on some of their costs to airlines. Schiphol airport has increased its fees to airlines by 12% over the past couple of years, "namely due to the loss of income due to Covid in 2020 and 2021, which was a €1.6 billion loss for us," says Dennis Muller, spokesperson for Schiphol. (He points out that the airport will eat the costs of hiring more security staff, increasing wages and compensating travellers following its disastrous 2022 staff shortages.)
But the increased Schiphol charges are indeed being passed from airlines to travellers. "We must cover our costs and still make money," says Transavia spokesperson Leon Bogaard. "It's no different from other years. We're also coping with inflation and rising fuel prices, so as all these costs increase, so do the prices of tickets."
"It's not because any airline or airport is trying to profiteer. They're just trying to make a profit in the face of rising costs," says Richer. He adds that airlines are historically good at demand pricing, with revenue management systems allowing them to automatically adjust prices. "They make good money while they can."
The KLM Group (which includes the budget carrier Transavia) indeed posted an operating profit of €706 million in 2022, but in the first quarter of 2023, the airline, citing in part a "surge in costs," experienced an operating loss of €128 million.
Take the car?
Mario Majčica drives every summer with his family to his native Croatia. But for their annual October trip, the family flies. Not this year.
"It is now cheaper to drive to Croatia than to fly," he says. Three tickets this October will cost the family more than €1,000, compared to last October, when the family flew for less than €500. Before Covid, he says, flying to Pula cost about €200. "There are fewer flights and ticket prices have more than doubled now," he says. "The cost is prohibitive. Driving costs us around €600, even with my large petrol engine car."
Tips
Although October is off-season for Croatia, it may not be for the Netherlands, and most experts agree that if you can fly off-season (read: no school vacations), you should be able to save money.
Booking ahead also helps keep prices down, although that doesn't mean there aren't some last-minute deals to be had. "Sometimes hotels and airlines have seats to get rid of and prices in the late-late market decrease," says Richer.
"We're expecting last-minute bookings to increase, like during Covid in 2021, when people waited to make sure things were stable before booking," adds Transavia's Bogaard.
He's referring to Transavia Netherlands' own specific travel headaches during what he calls "the misery of spring," when its 46-strong fleet lost 11 planes due to technical problems or damage (one was even hit by lightning at Schiphol). Repairs were hampered because of supply chain disruptions, leading to the cancellation of flights throughout the spring and summer. "It was a perfect storm," says Bogaard, "but one-quarter of our fleet on the ground is just way too much."
While he says Transavia has fixed the problems and is again operating all its planes—and that he doesn't expect to see more problems in the autumn—the airline still has to regain the trust of customers. "We saw the impact of those cancellations on our bookings. People are more cautious; they want to see we are stable."
That said, the cost of its fleet problems is already reflected in increased ticket prices. "I don't say by how much, but I don't deny it," says Bogaard.
All-inclusive package deals are another way to keep prices down if that's your leaning, and many tour operators return your money should there be unforeseen issues. Paying by credit card also offers some protection.
And if you're looking for a speedier, more relaxed travel experience, Schiphol airport now allows you to book a time slot for security, where it says the wait over the May holidays was down to less than five minutes for 95% of passengers.
Levelling off

Still, it doesn't seem like we've entered a Brave New World when it comes to travel.
"Unlike the world of work where many people are now working from home and offices are emptier than they have ever been, the demand for travel returns to normal. People like to take vacations, and that hasn't changed," says Richer.
Adds Bogaard: "People still want to fly."
Thank you for donating to DutchNews.nl.
We could not provide the Dutch News service, and keep it free of charge, without the generous support of our readers. Your donations allow us to report on issues you tell us matter, and provide you with a summary of the most important Dutch news each day.
Make a donation